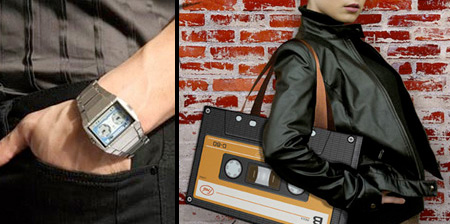 Creative gadgets and designs inspired by a regular audio cassette tape.
Cassette Tape iPod Cases
These iPod cases are made from reclaimed cassette tapes like Denon, Memorex, Maxell and more – bringing those retro mixtape days back to memory.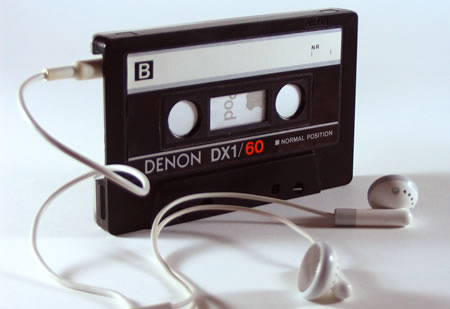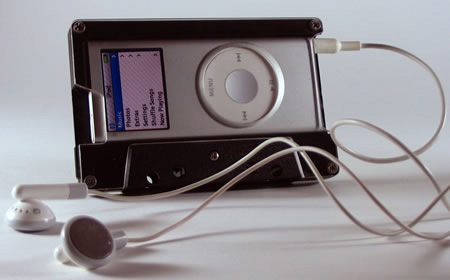 Cassette Tape Watch
ASOS Cassette Face watch is a modern quartz timepiece that evokes the look of a cassette tape — one 'reel' displays the hour, the other shows minutes.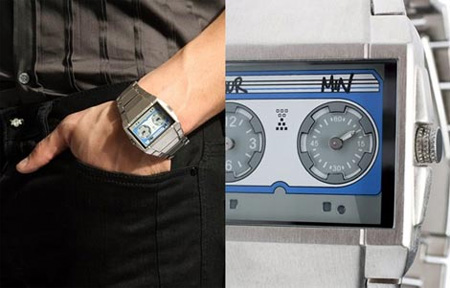 Cassette Tape Bag
Full-color printed flexible plastic cassette tote bag, complete with handles that look like the tape is unraveling.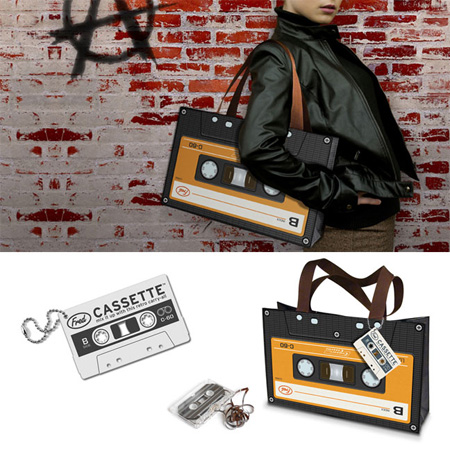 Cassette Tape USB Hub
Now you can power up all your myriad of USB devices with a blast from the past. There may no longer be tape hanging randomly from telegraph poles around the country anymore, but the icon can live on on your desktop.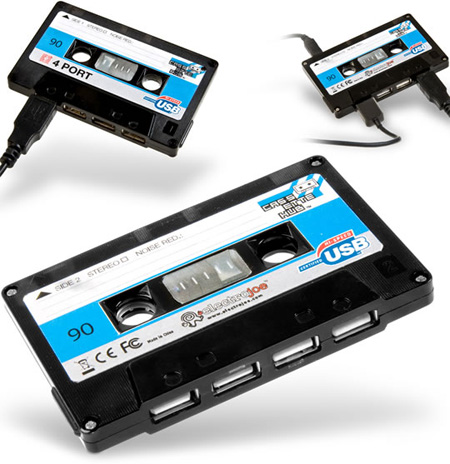 Cassette Tape Lamps
Each lamp uses a bright, cool-burning neon light source to keep the plastic cassettes from melting.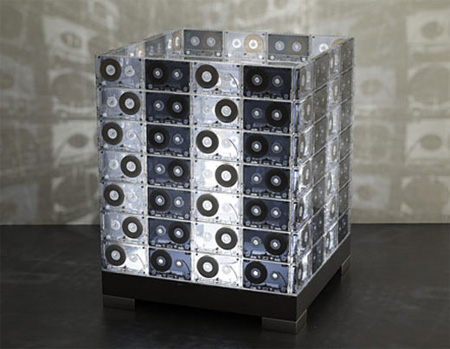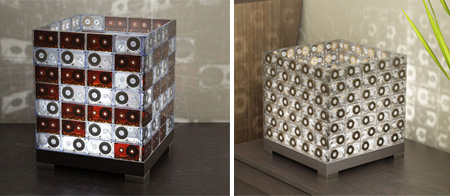 Cassette Tape Dispenser
Easy to use tape dispenser in the form of a cassette tape. [more info]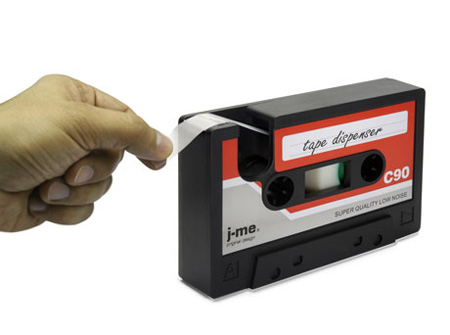 Cassette Tape Closet
The closet is built with 918 cassette tapes that are individually screwed onto a wooden frame. It can be used for both an office space divider and storage closet.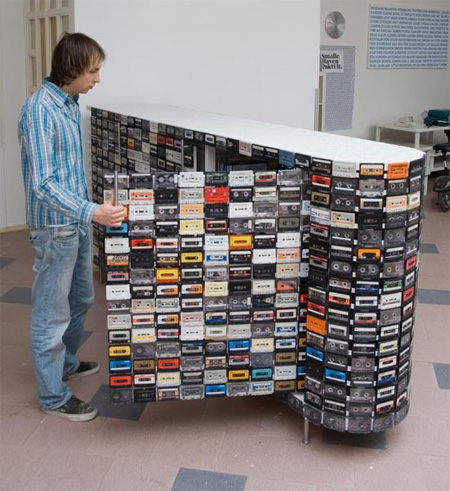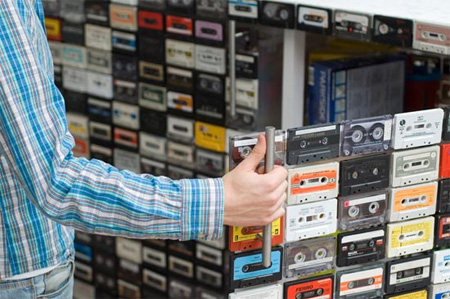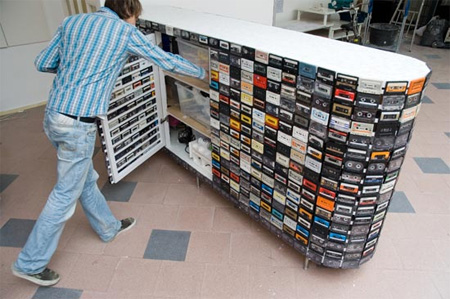 Cassette Tape Earrings
Creative earrings made from pink cassette tapes.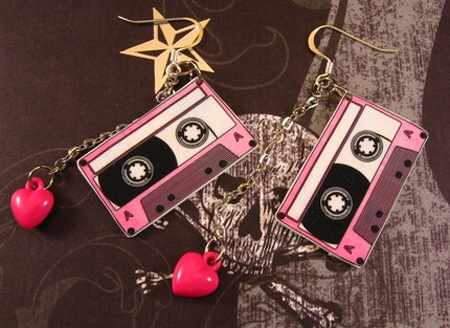 Cassette Tape Badge Sets
Creative limited edition cassette tape button badges.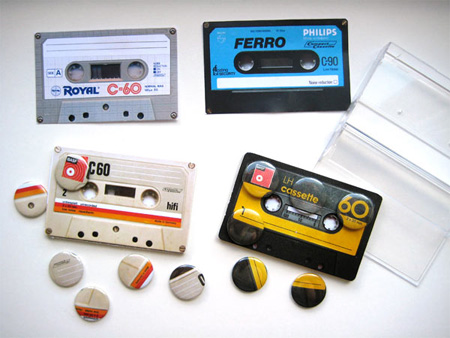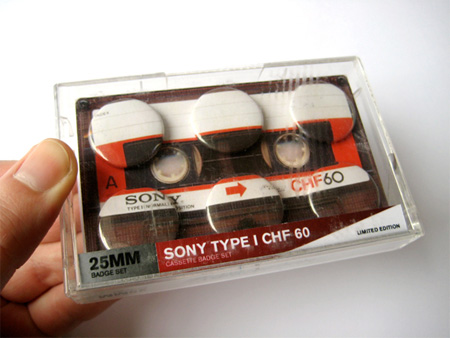 Cassette Tape Skull
Brian Dettmer created this skull entirely out of melted '80s metal band cassettes.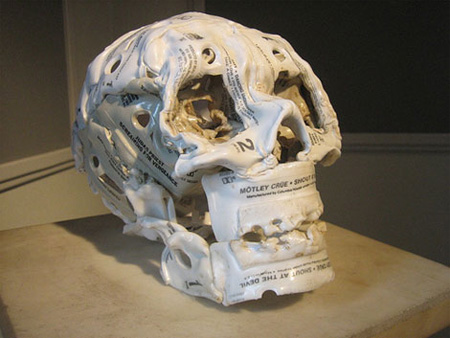 Cassette Tape MP3 Player
Cool MP3 Player built into a standard cassette casing.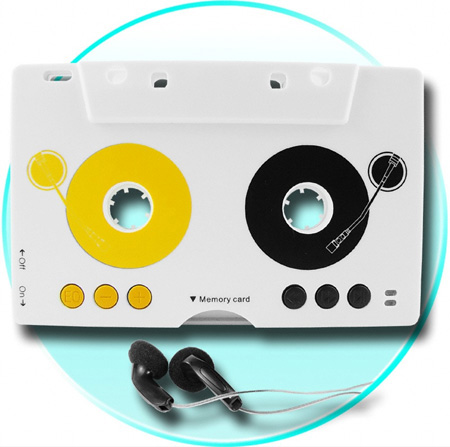 Cassette Tape Necklace
Handmade and limited cassette tape necklace with gold chain.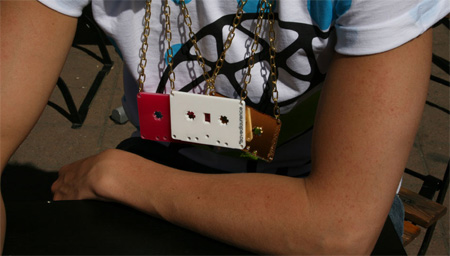 Cassette Tape MIXA USB Flash Drive
MIXA is a 1GB USB flash drive that looks like a regular audio cassette tape. You can design your own unique sleeve using your own images, or select one of pre-made designs.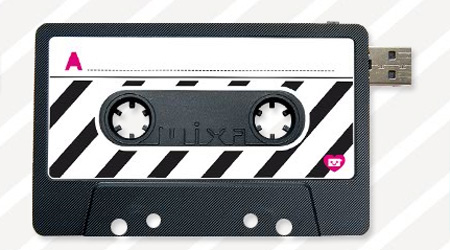 Cassette Tape Wallet
Creative wallets handmade from cassette tapes.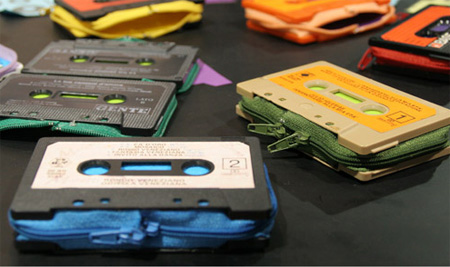 Also check out: Recycled Cassette Tape Portraits