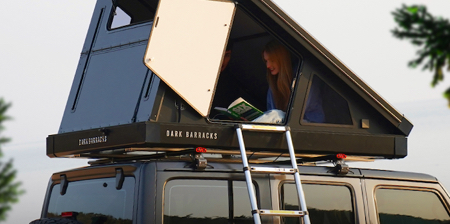 Durable aluminum camping tent designed to be installed on the roof of your car unfolds in only 30 seconds to give you more time to enjoy nature.
Dark Barrack hard shell rooftop tent offers a cozy and private space for rest and relaxation on camping trips.

Made from high-grade aluminum composite panels, roof tent is incredibly sturdy and weather-resistant.

Rooftop tent will protect you from the elements and potential intruders.

Unlike traditional fabric tents, it's easy to maintain and it provides a secure and comfortable camping experience.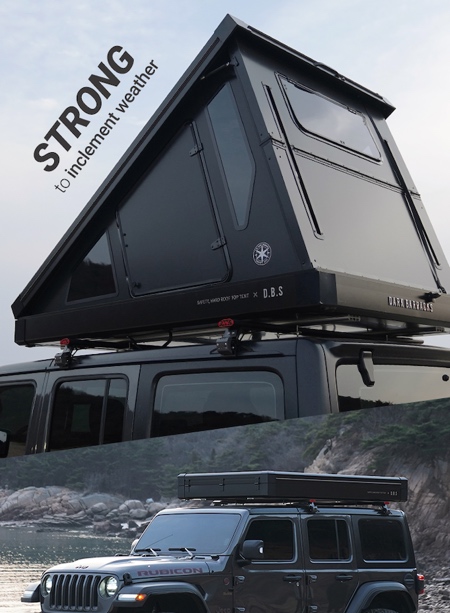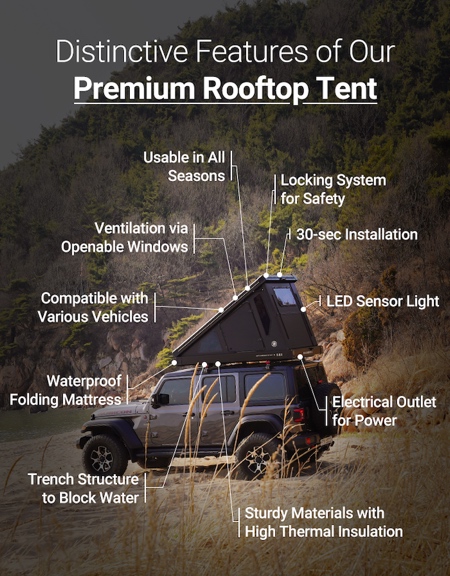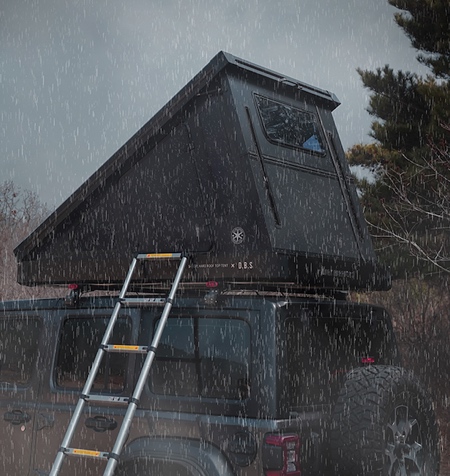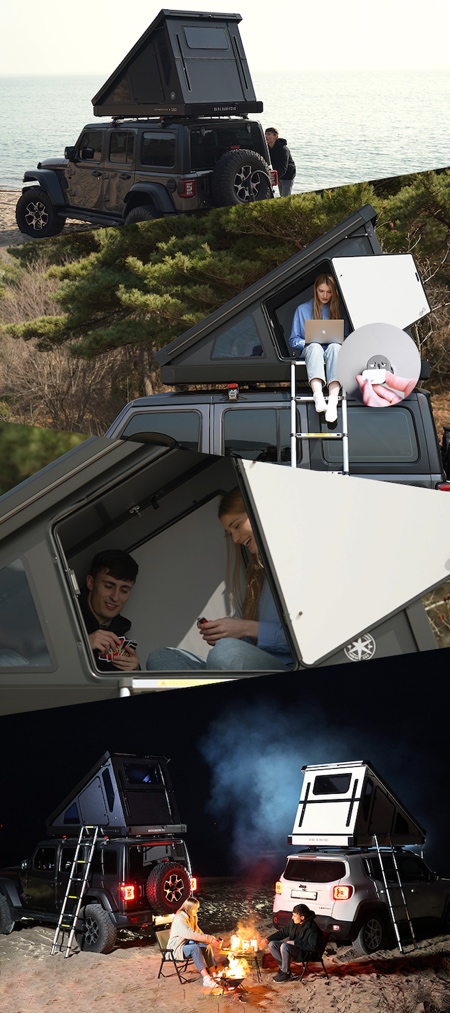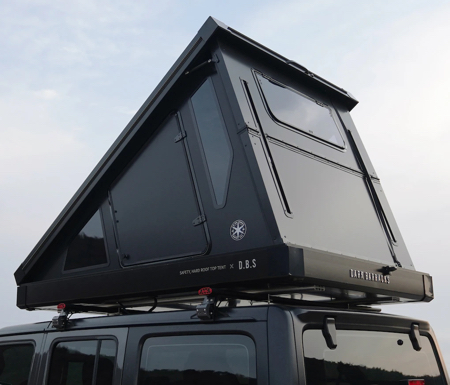 Also check out: Car Hammock Stand