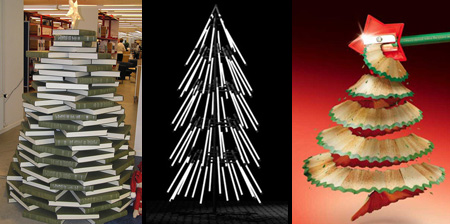 Modern Christmas Trees come in all shapes and sizes. This post showcases our favorite examples of unusual and creative Christmas tree designs.
Plywood Eco Christmas Tree
Australian graphic designers Buro North claim their plywood Christmas tree is "80% more environmentally friendly" than a traditional fir or spruce.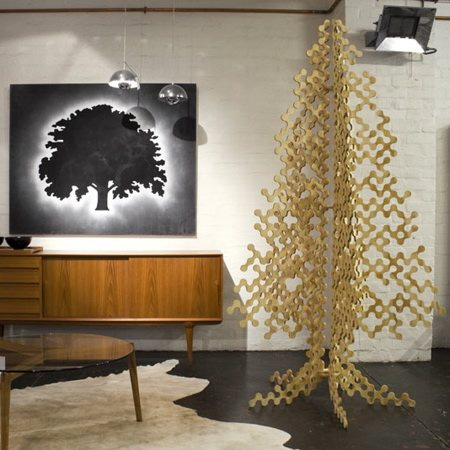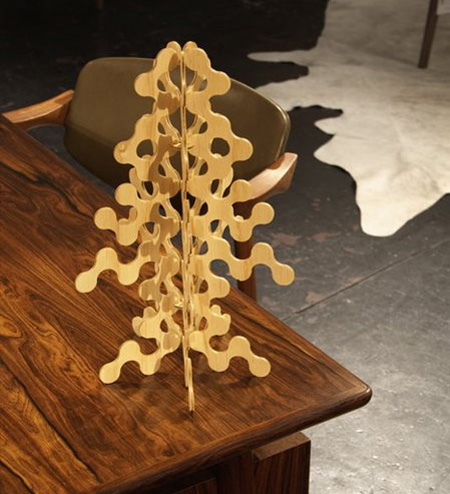 Pac-Man Christmas Tree
A fully-animated version of the classic arcade game, rendered across thousands of colored LEDs.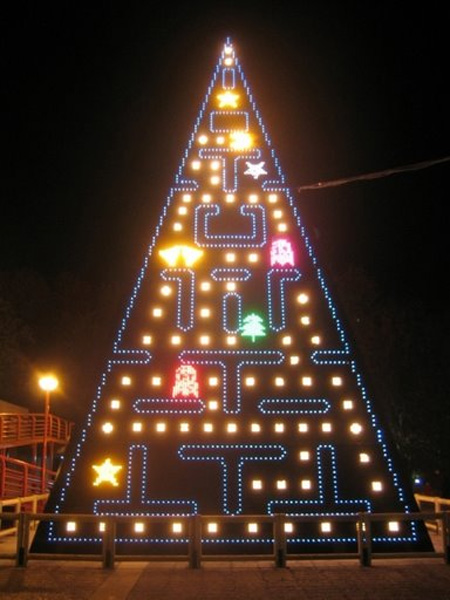 Library Christmas Tree
Christmas tree made of books in University Library in Aalborg.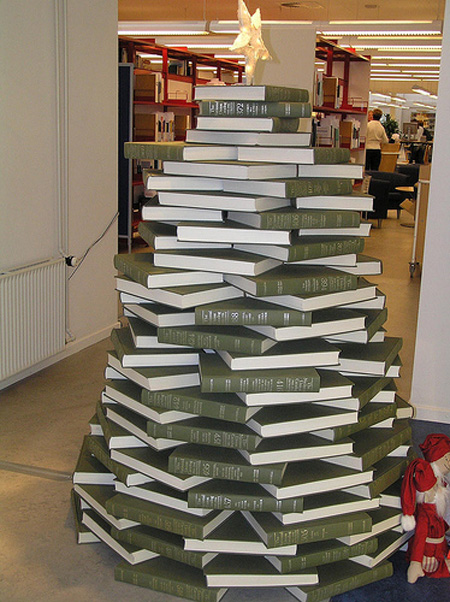 Upside Down Christmas Tree
Evoking a 12th century Central European tradition of hanging a tree from the ceiling at Christmas, this unique 7′ pre-lit fir is inverted to ensure a smaller footprint for less-spacious areas, and allowing more room for the accumulation of presents underneath.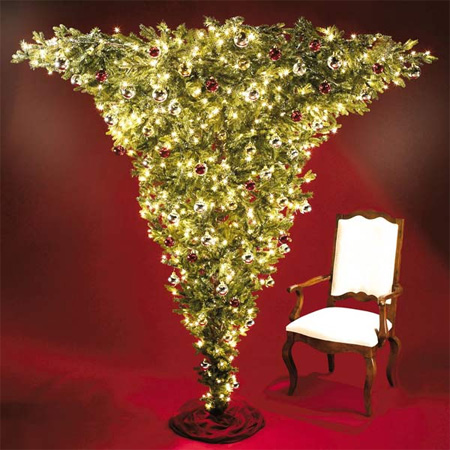 Shelf Christmas Tree
Who needs a Christmas tree if you can have a shelf tree.
Empty Bottles Christmas Trees
Creative Christmas trees made from empty bottles.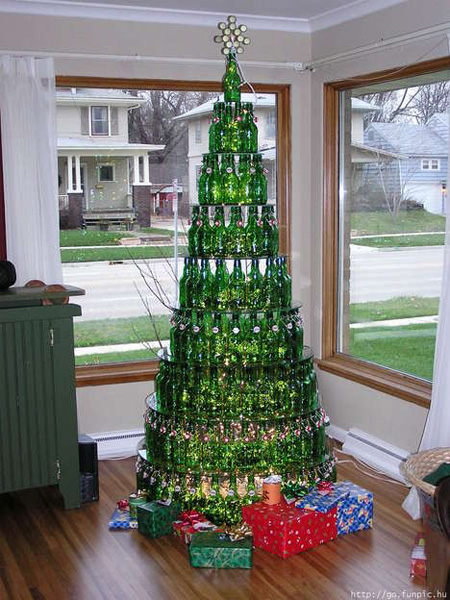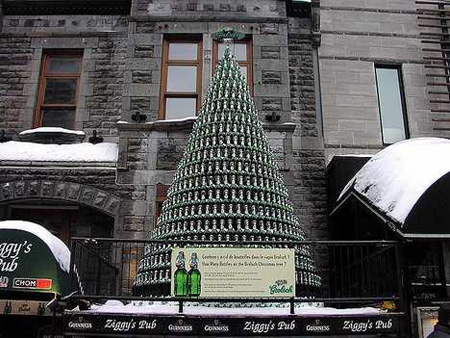 Christmas Tree Projector
This device, projects an image of a Christmas tree onto the wall.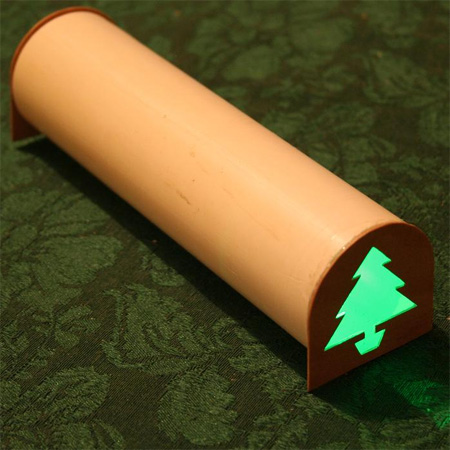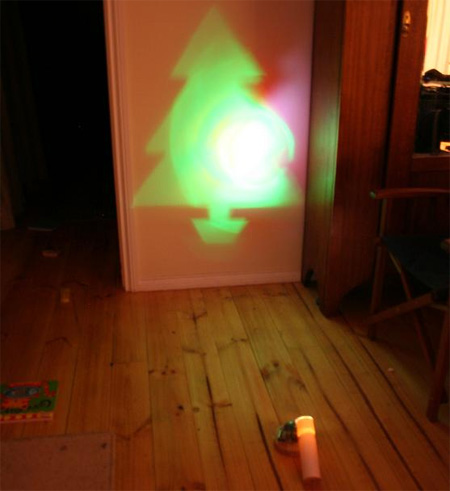 Modern Christmas Tree
The Modern Christmas Tree is a contemporary acrylic Christmas decoration – ideal for dining table centre-pieces, use in a Christmas display or any other kind of festive setting.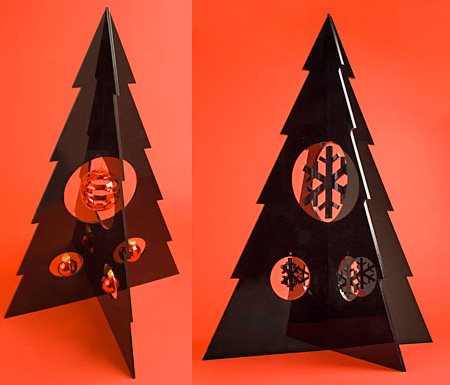 LED Christmas Tree
The geekiest Christmas Tree in the world made from LEDs, bathroom pipes, and an embedded cubloc module.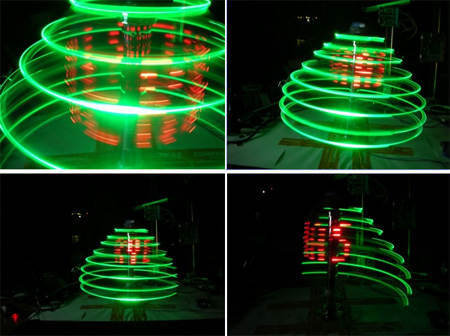 Ladder Christmas Tree
Unusual Christmas tree made from a regular ladder.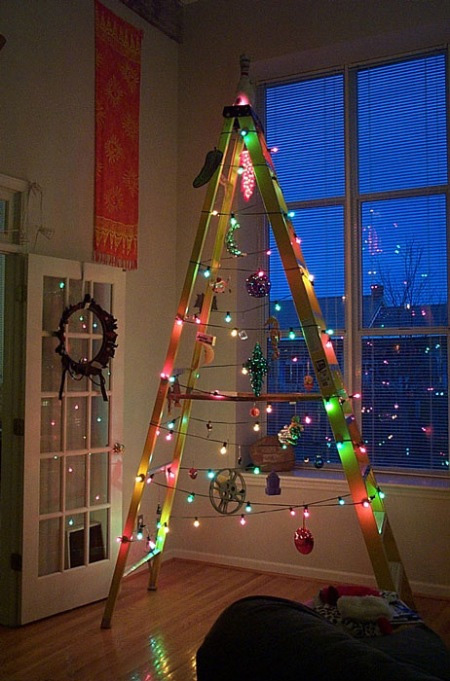 Creative Christmas trees from ad campaign for Publicis Singapore.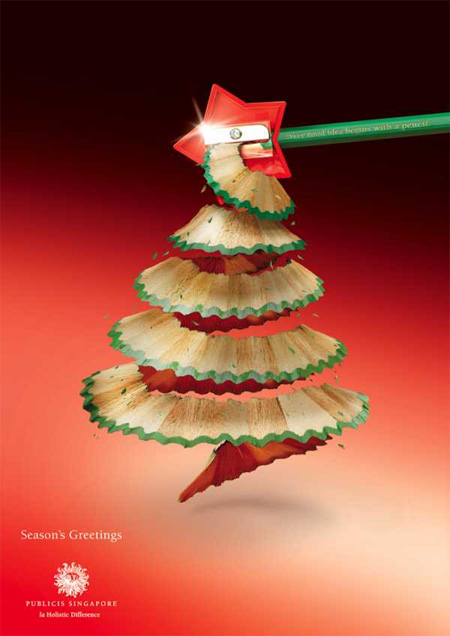 Wooden Christmas Tree
Modern Christmas tree made from solid oiled larch. Each squared timber has two drillings with metal sockets for the candles. Each arm has a different length. Wooden pole lets you turn each arm individually.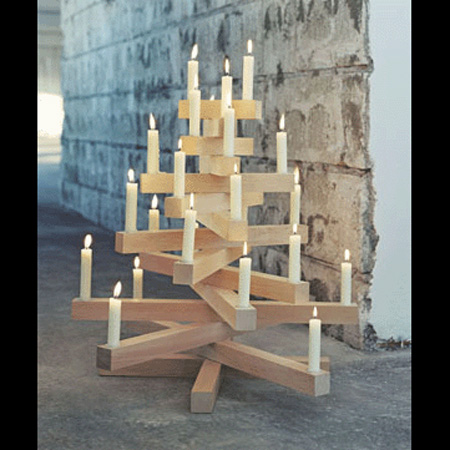 Origami Christmas Tree
Creative musical note Origami Christmas Tree is a perfect addition to any executive's desk.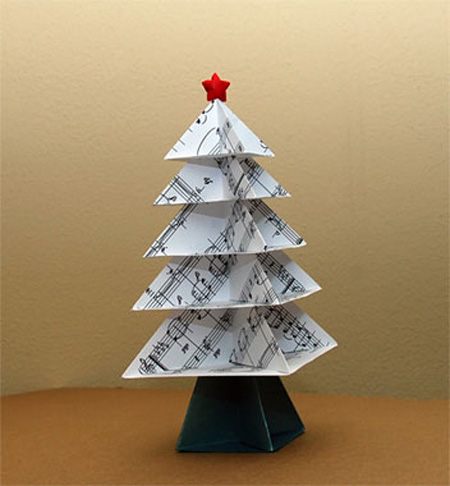 Gareth Pugh Christmas Tree
Gareth Pugh has created a Christmas Tree installation for the Topshop Oxford Circus flagship store. Using 60 neon bulbs, the tree stands three meters tall.
For more inspiration, check out: Cool and Unique Christmas Trees