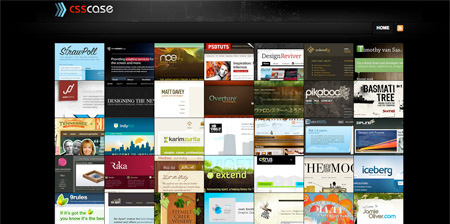 Collection of the best and most useful CSS design showcase websites that everyone should bookmark.
01 – cssdrive.com
Categorized CSS gallery and examples.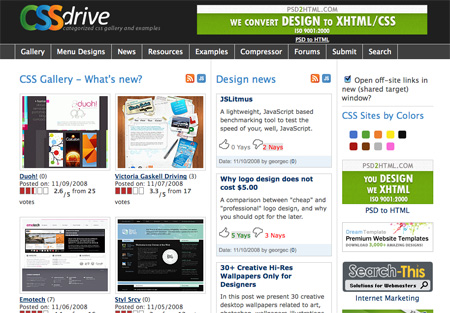 02 – cssbeauty.com
A project focused on providing its audience with a database of well designed CSS based websites from around the world.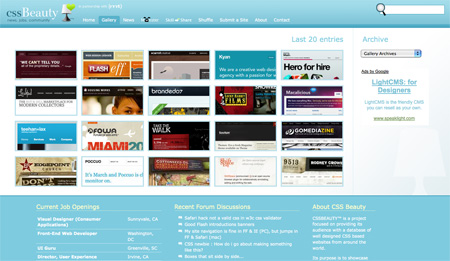 03 – csselite.com
Website design gallery featuring innovative website design and web development resources.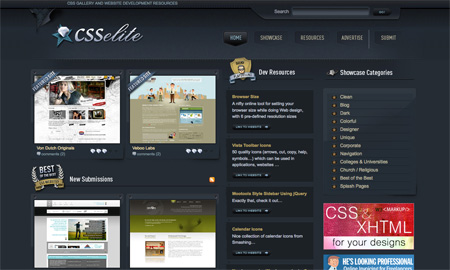 04 – cssbased.com
CSS Based Web Design Gallery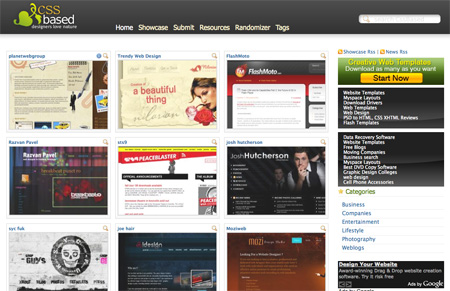 05 – cssimport.com
CSS Import is one of the most respected CSS Design galleries on the web today and was one of the first on the scene.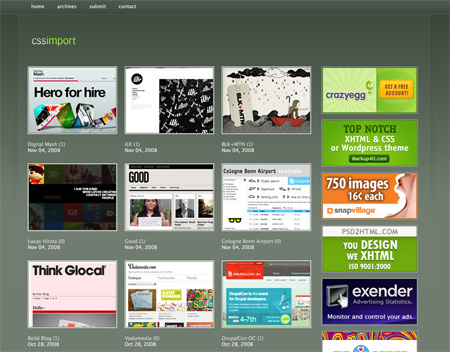 06 – thebestdesigns.com
A gallery of the best CSS and Flash web designs.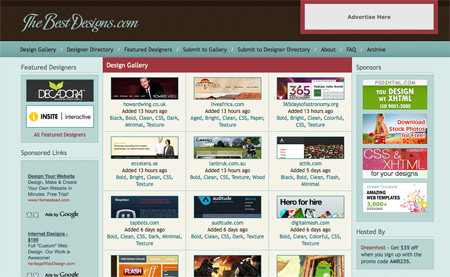 07 – cssnature.org
CSS NATURE is a showcase of well designed eco green and organic CSS based website designs.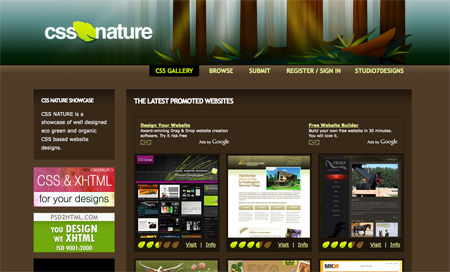 08 – unmatchedstyle.com
Unmatched Style is a constantly growing community dedicated to acknowledging those who have made exceptionally gorgeous web sites using Cascading Style Sheets and web standards.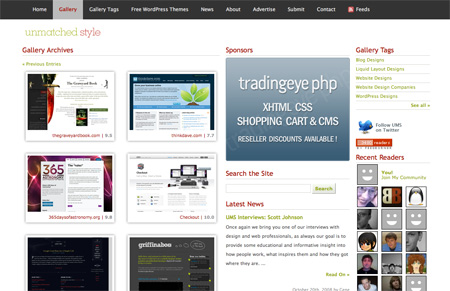 09 – lightondark.com
A showcase of well designed and coded web sites with light text on a dark background.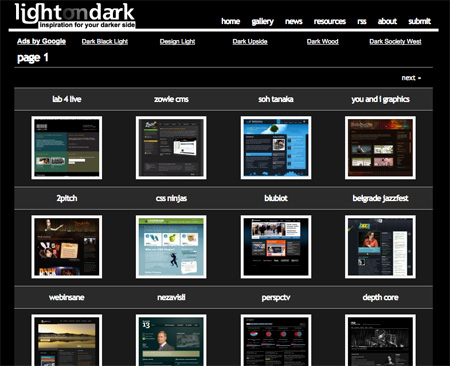 10 – styleboost.com
Styleboost is a gallery for showcasing beautiful web sites.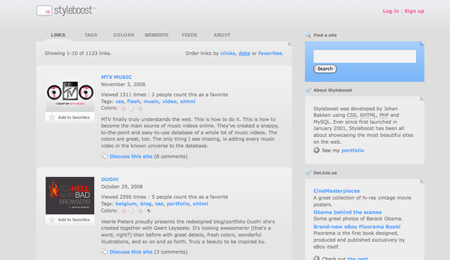 11 – welovewp.com
We Love WP is the most updated gallery that showcases the design and development of websites and blogs using WordPress.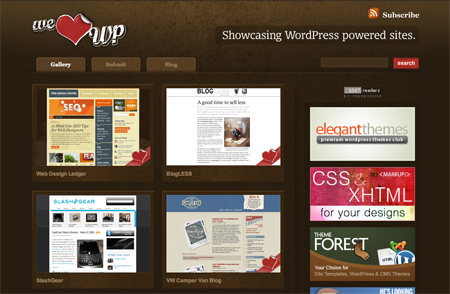 12 – cssmania.com
CSSmania, the most updated css showcase all over the globe.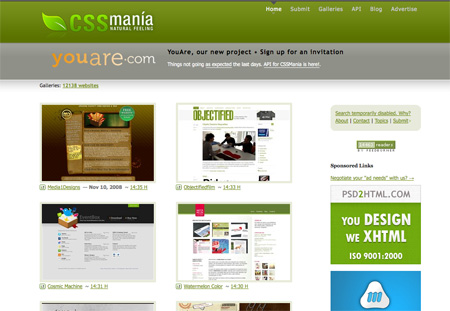 13 – bestwebgallery.com
Best Web Gallery is an inspirational gallery site where we collect a wide range of quality design websites (Flash & CSS).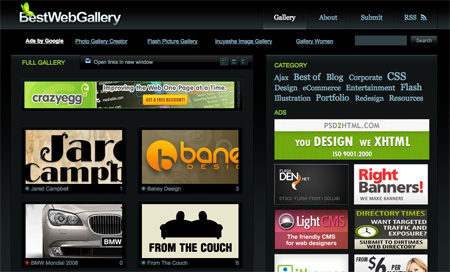 14 – cssseason.com
The Best CSS Based Web Design Showcase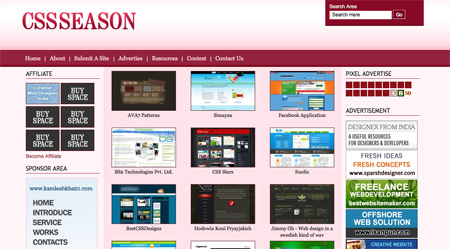 15 – designshack.co.uk
Design Shack is a highly regarded web design gallery and portal, which has been showcasing inspirational CSS since 2003.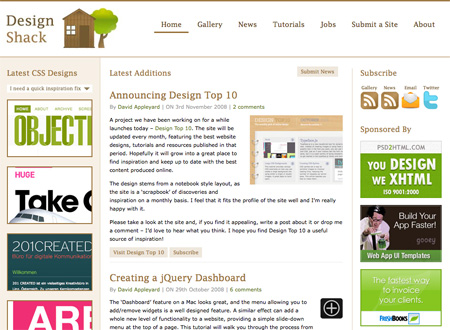 16 – stylecrunch.com
StyleCrunch is a css and standards websites gallery.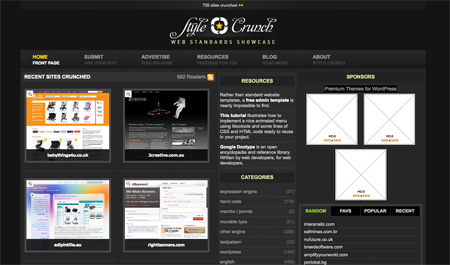 17 – csscase.com
Gallery of best-designed web 2.0 websites.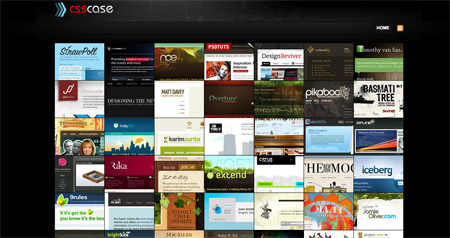 18 – inspirationup.com
Inspirationup.com is a gallery of the best selections of websites from around the globe.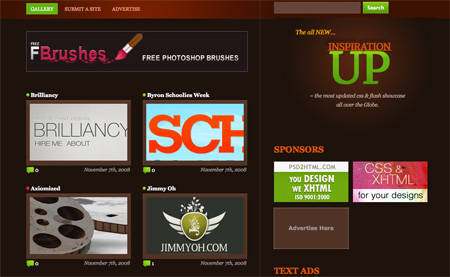 19 – stylevault.net
Stylevault.net is a design showcase where web designers can show off their talents and get inspiration.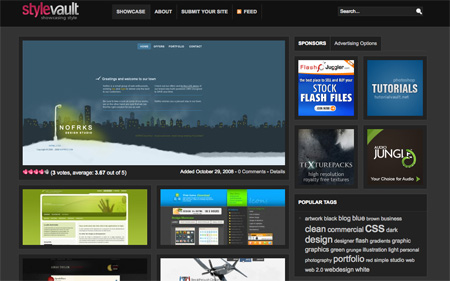 20 – cssstars.com
CSS based design showcase portal.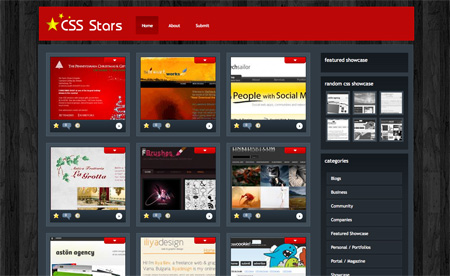 21 – cssfreshblend.com
A fresh blend of beautiful web sites.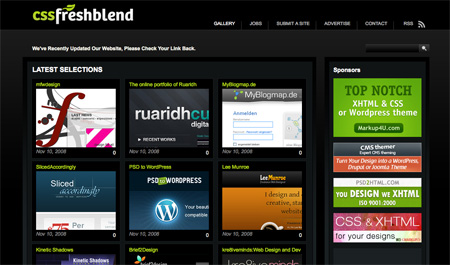 22 – css.wearethebuzz.com
CSS-Based website designs showcase gallery with a fast growing community.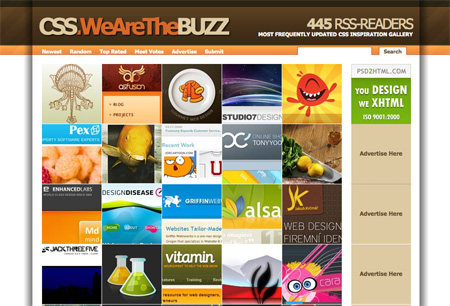 23 – cssheaven.com
CSS Heaven is all about Fresh and innovative CSS / XHTML web designs submitted by web designers from around the world.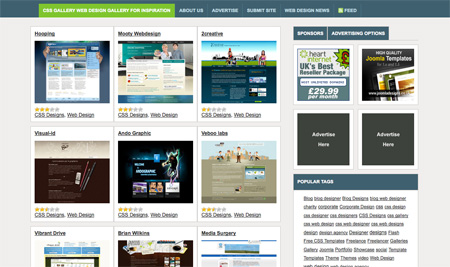 24 – designsnack.com
The design showcase that you control / CSS, XHTML and Flash Inspiration Gallery.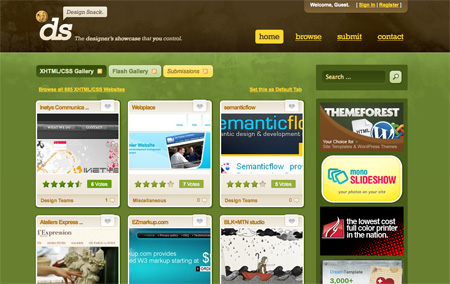 Also check out: 24 Design and Inspiration Websites