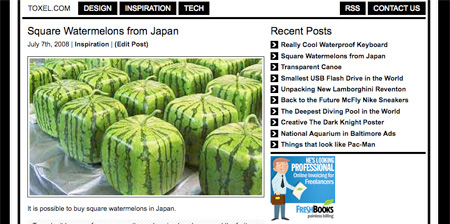 Collection of design and inspiration websites that everyone should bookmark.
01 – notcot.org and notcot.com
NOTCOT's two sites have become the daily sources of inspiration for creatives everywhere, fighting the good fight against "creative block" since 2005 with visually stunning imagery, the latest in international trends, and a passion for all things well designed.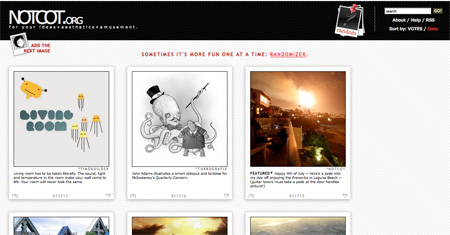 02 – theserif.net
"Your daily dose of design inspiration"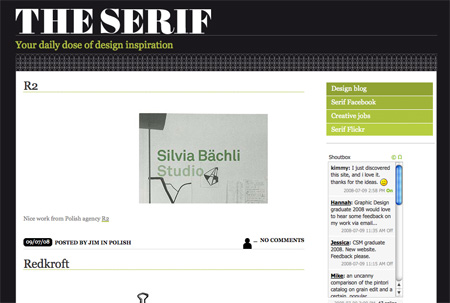 03 – archdaily.com
Daily architecture blog.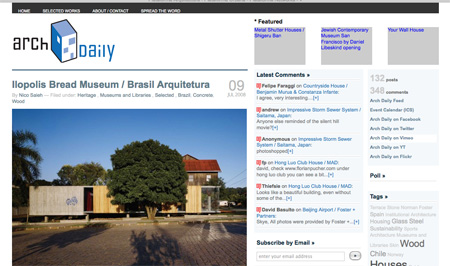 04 – designyoutrust.com
Design You Trust™ is a daily design blog and community, full of new design trends, news and events.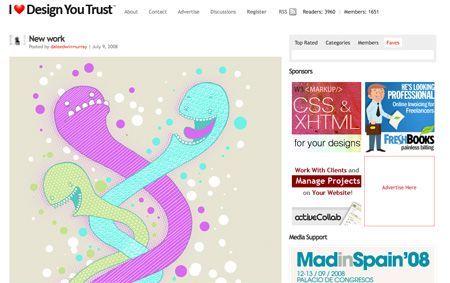 05 – yankodesign.com
Modern Industrial Design News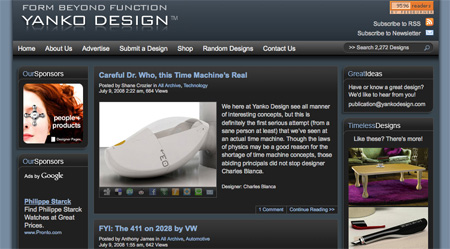 06 – designreviver.com
The goal of Design Reviver is to provide Web Designers with valuable information.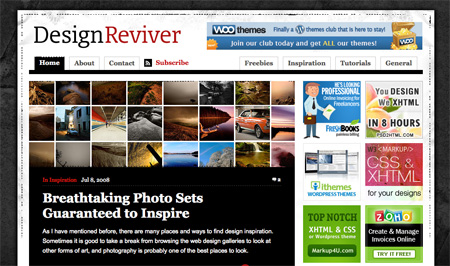 07 – pingmag.jp
Tokyo-based magazine about "Design and Making Things".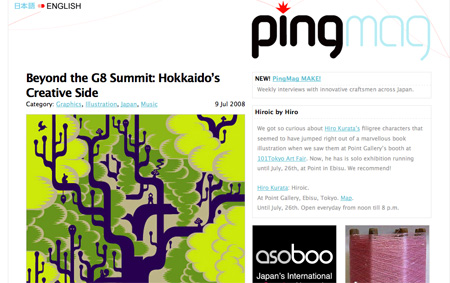 08 – designflavr.com
DesignFlavr is a breed of website that hopes to deliver the latest and freshest art and design straight to you with no frills and no hassle.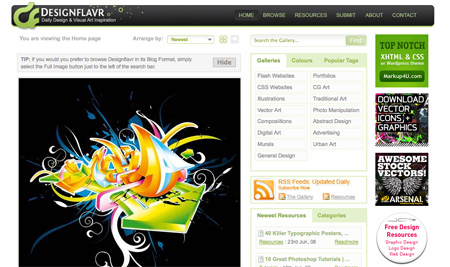 09 – weheartstuff.co.uk
We Heart Stuff is an online lifestyle magazine dedicated to spotting the latest trends and hunting out the coolest new products, places, events and exhibitions.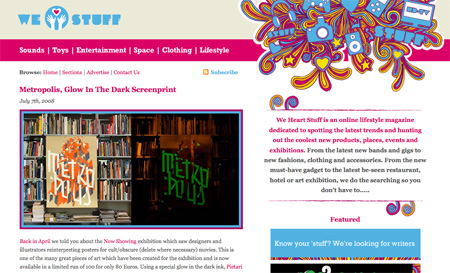 10 – psdtuts.com
PSDTUTS is a blog/photoshop site made to house and showcase some of the best Photoshop tutorials around.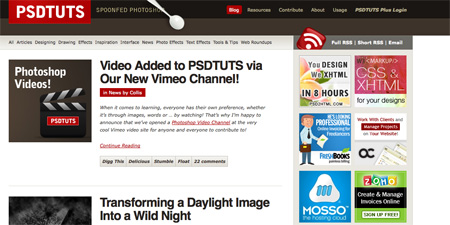 11 – coolhunting.com
Cool Hunting is a daily update on ideas and products in the intersection of art, design, culture and technology, and features weekly videos that get an inside look at the people who create them.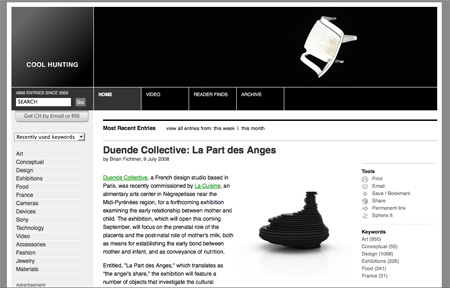 12 – designboom.com
Covering the fields of art, design & architecture since 1999.
Starting to feel inspired enough to create your own website? Find an affordable web hosting plan and start designing.
13 – webresourcesdepot.com
WebResourcesDepot is a blog presenting fresh web resources everyday.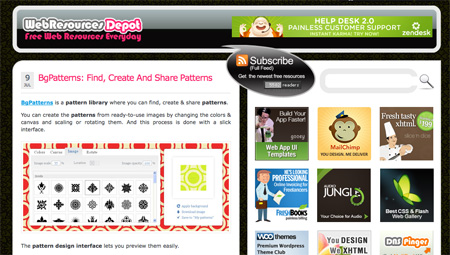 14 – logodesignlove.com
Logo Design Love is a website devoted to logos.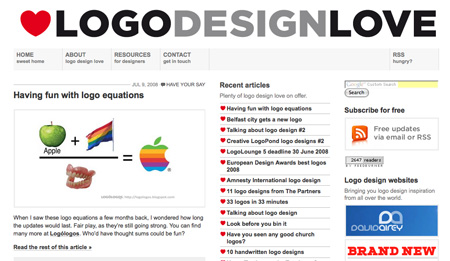 15 – smashingmagazine.com
Smashing Magazine delivers useful and innovative information for designers and web-developers.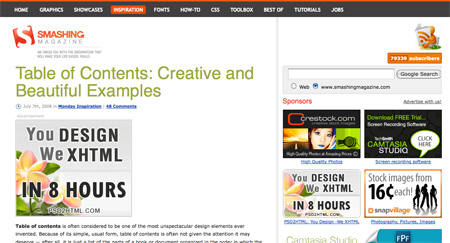 16 – en.fubiz.net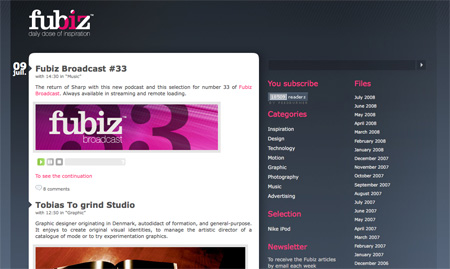 17 – noupe.com
NOUPE is a design weblog created to share innovative resources to web designers.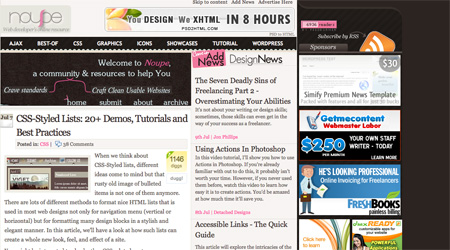 18 – outlawdesignblog.com
Online magazine for web and graphic designers.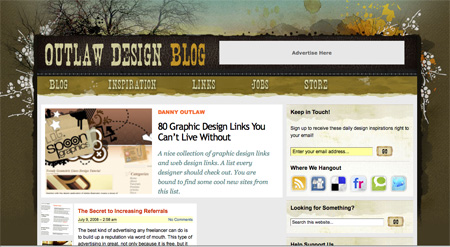 19 – vandelaydesign.com/blog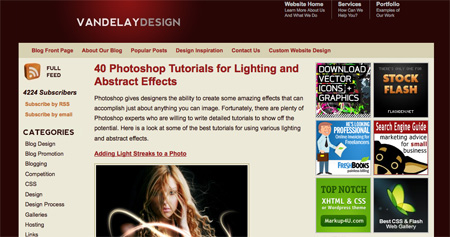 20 – designfloat.com
Design Float is a social media site dedicated to the design industry.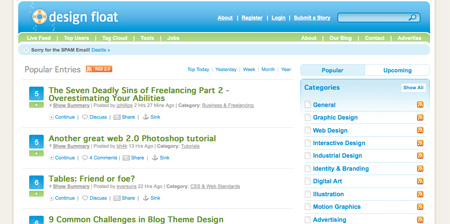 21 – designspongeonline.com
Design*Sponge is a daily website dedicated to home and product design run by Brooklyn-based writer, Grace Bonney.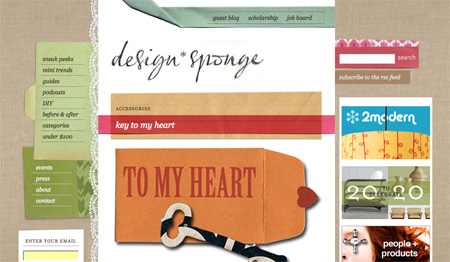 22 – designiskinky.net
Bringing you design and art goodness since 1998!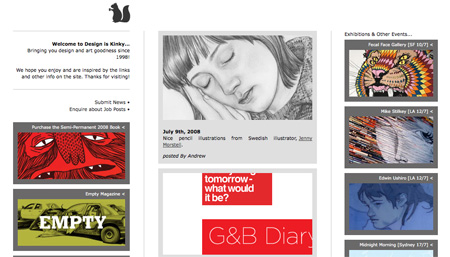 23 – colourlovers.com/blog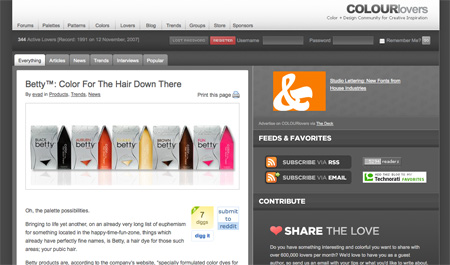 24 – toxel.com :)
Design, Inspiration and Technology Blog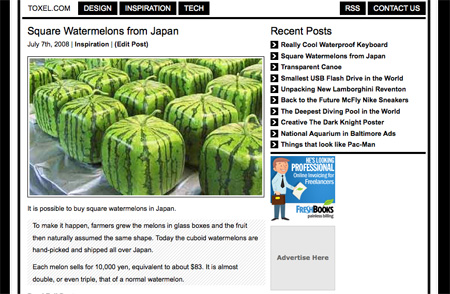 Also check out: 24 Websites with Free Photoshop Tutorials