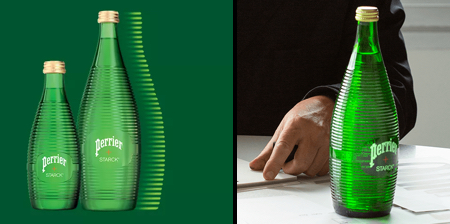 Limited edition redesign of the iconic Perrier glass bottle made to celebrate Perrier's 160th anniversary.
Philippe Starck, a renowned French designer, worked on this project, giving the bottle a reshaped silhouette for the very first time in history.

Green bottle feature striking horizontal lines in the glass that create a captivating optical effect, emphasizing the energy of Perrier's bubbles.

Collaboration between Perrier and Starck has transformed the classic Perrier bottle into a visually interesting object.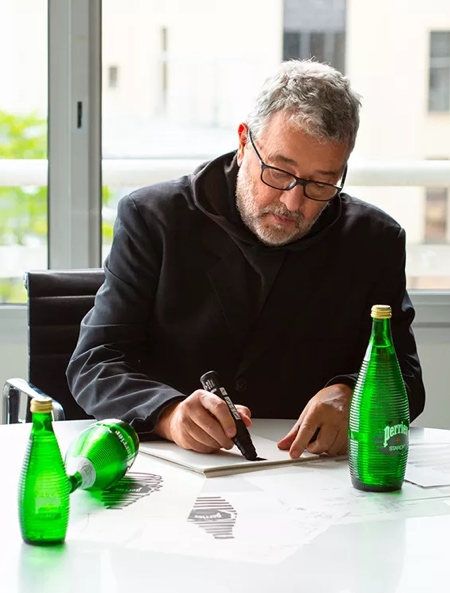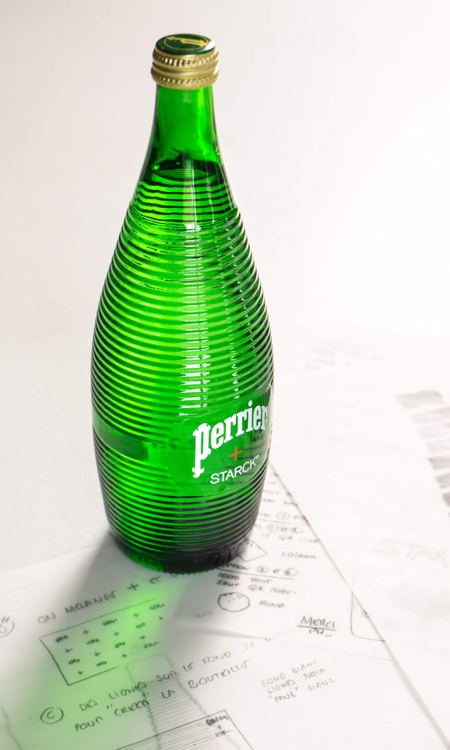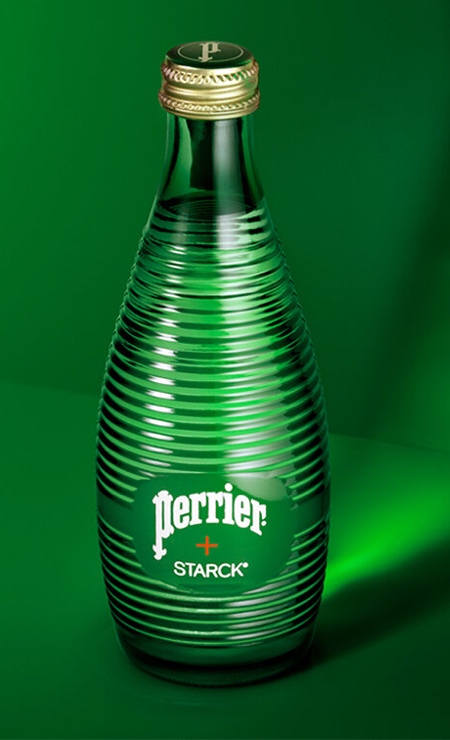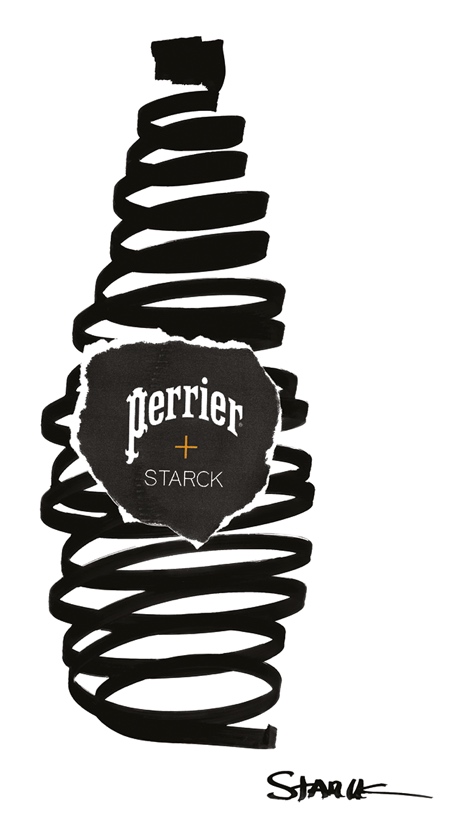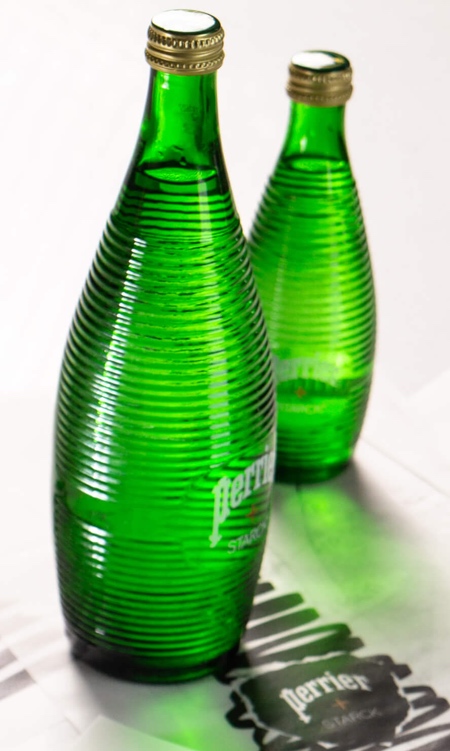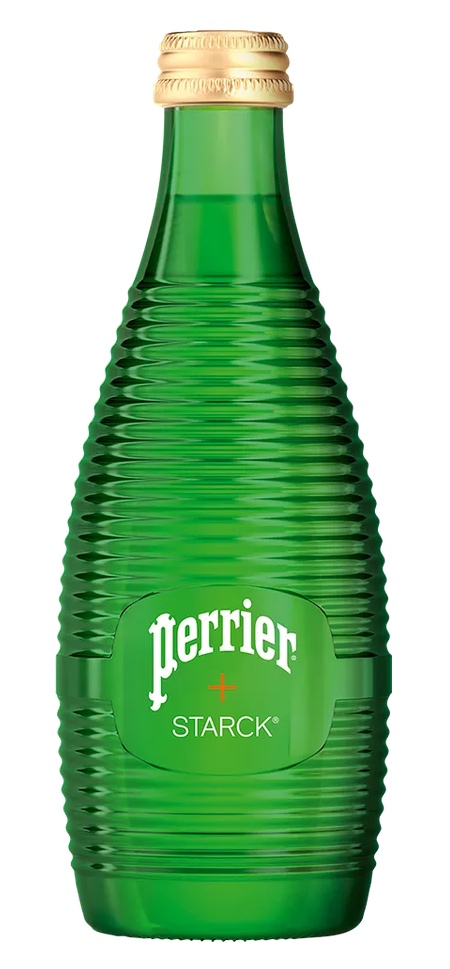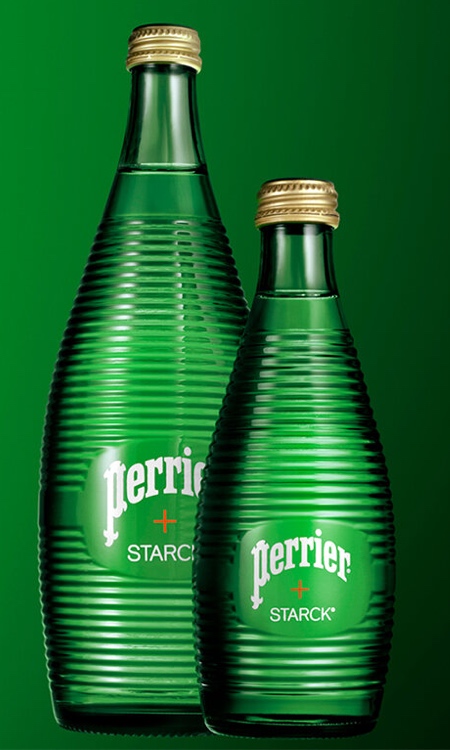 Also check out: Easy Drink 45 Degree Bottle