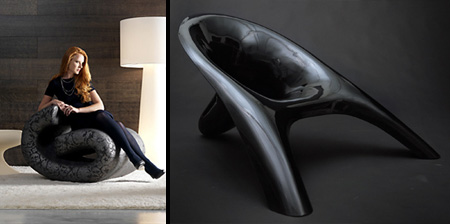 Stylish chairs and unique chair designs that will spice up your home or office and impress your friends.
Zero Gravity Chair
This recliner chair encourages good posture when sitting and is probably the closest you will ever get to experiencing zero gravity.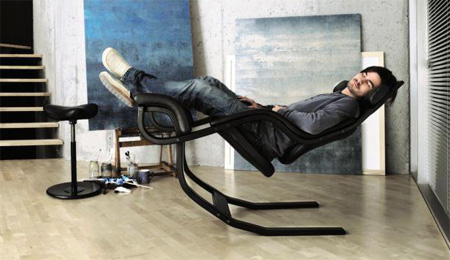 Robo Chair
Stylish modern chair design by Italian designer Luca Nichetto.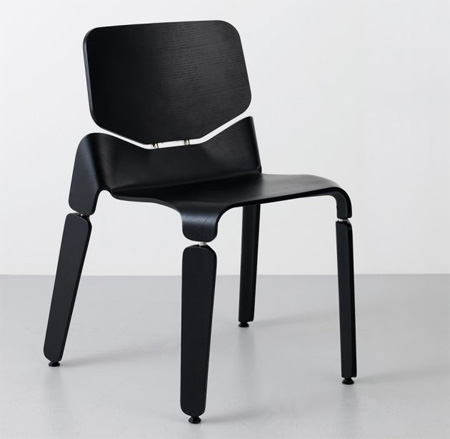 Firewood Chair
Sheet of steel curves around your firewood to resemble a chair.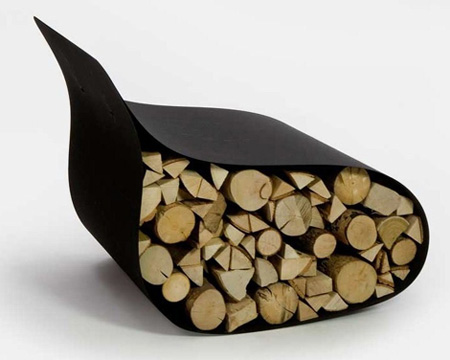 Chrome Chair
Continuous morphing polished aluminium loop in the form of a chair.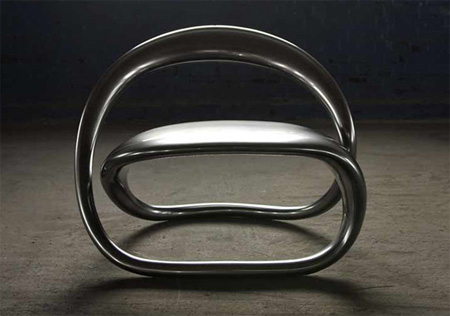 Vertex Chair
Triangular planes meet dynamically to create this stylish chair.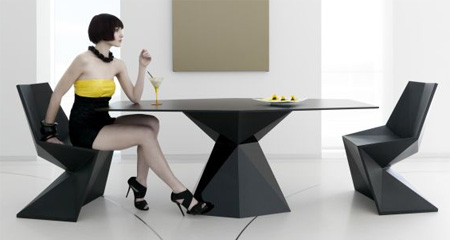 Bookseat Chair
Brilliant combination of a chair and a bookshelf saves space and creates a perfect place for reading.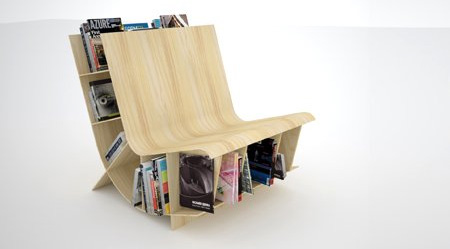 Cube Chair
Elegant chair concept designed by Svilen Gamolov from Bulgaria.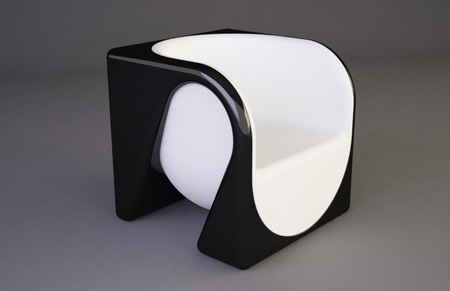 Roulade Chair
Stylish combination of a mattress, chair and a couch designed for the Mungo Park theatre.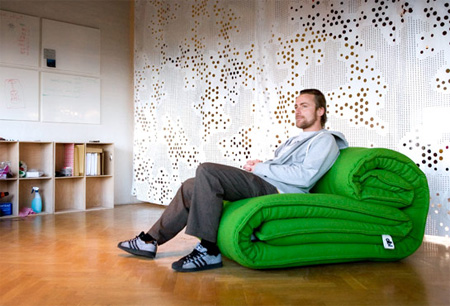 Ode Chair
Contemporary chair hand crafted from wood by Jolyon Yates.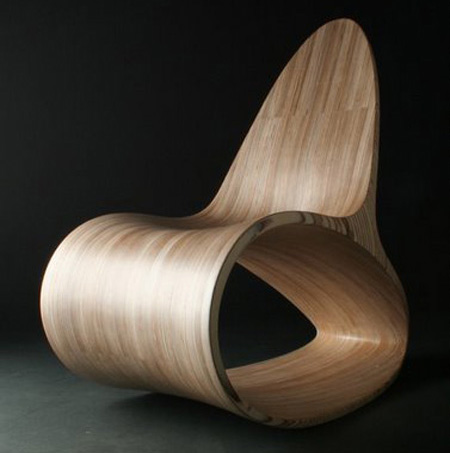 Self-Sustainable Chair
Creative dress connects to shoes that pump air into an inflatable bubble. With each step, the dress slowly transforms into a chair.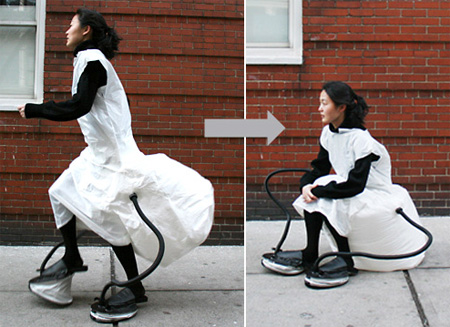 Leaf Chair
Elegant minimalist chair designed by Mehtap Obuz for ilio.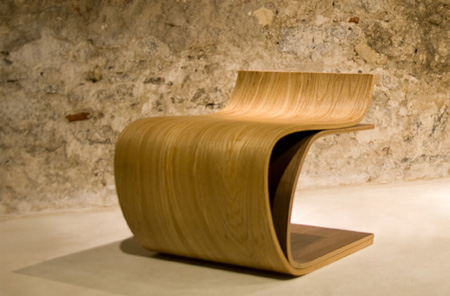 Orchid Chair
Beautiful and stylish chair designed by Christian Flindt.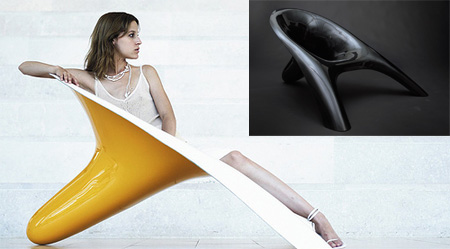 Myrkr Chair
Cool chair made from a single laser cut sheet of 12mm plywood and 144 dowels with no metal connections.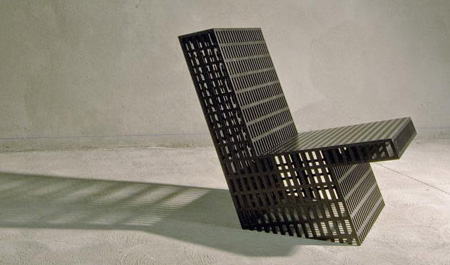 Eklipse Chair
Modern chair designed by Sylvia Colombini and Zoran Jedrejcic merges the boundaries between art and furniture.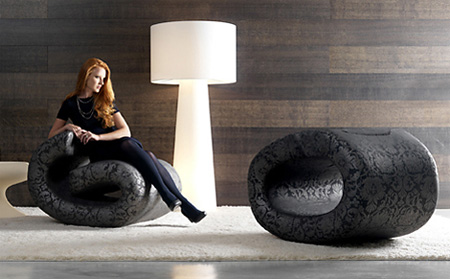 Also check out: Chair Wear and Folded Blanket Chair