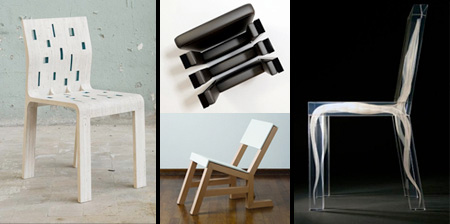 Modern chairs, stools and creative chair designs from all over the world.
Aperto Chair
Modern chair by Caroline Havag, a design student at Norway's Oslo National Academy of the Arts.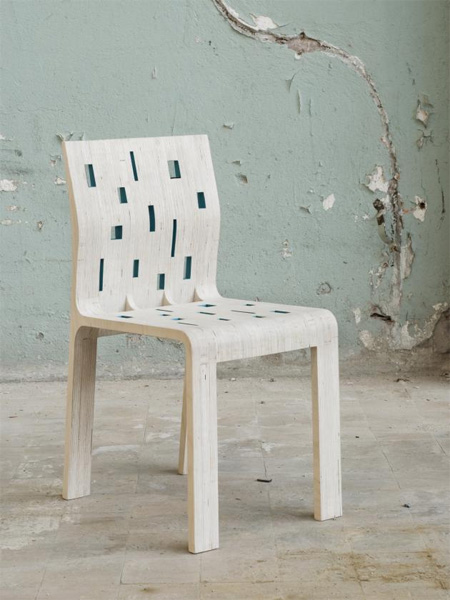 Barnacle Chair
Creative chair by designer Ania Wagner is made from sustainable wood and lined with a cultivated industrial felt.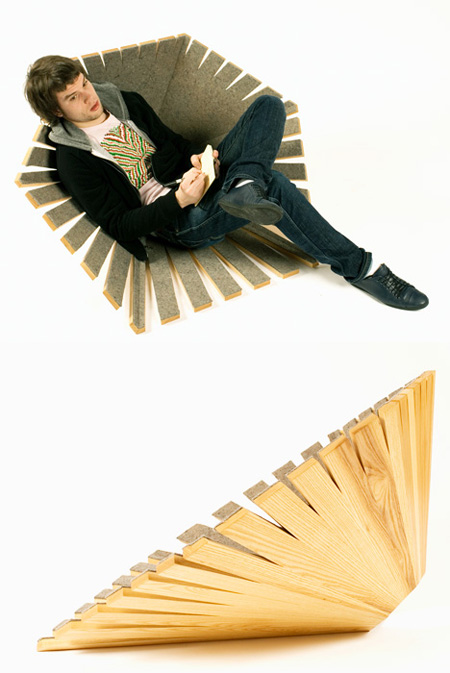 ReLegs Chair
Modern chair by Jennifer Heier that is able to go down to its knees.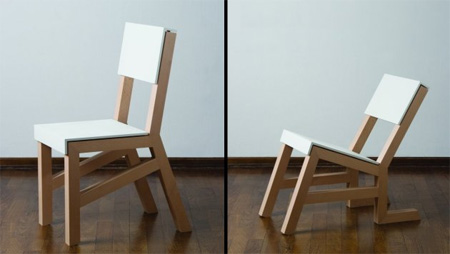 Creative stool design by Holly Palmer, inspired by Lewis Carroll's Alice in Wonderland.
Hairy Chair
Unique chair made from cut paper by Charles Kaisin.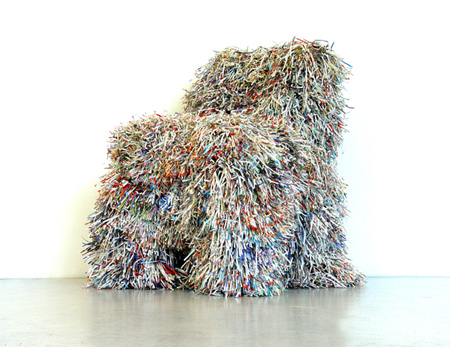 Hangchair
Creative combination of a chair and a clothing hanger.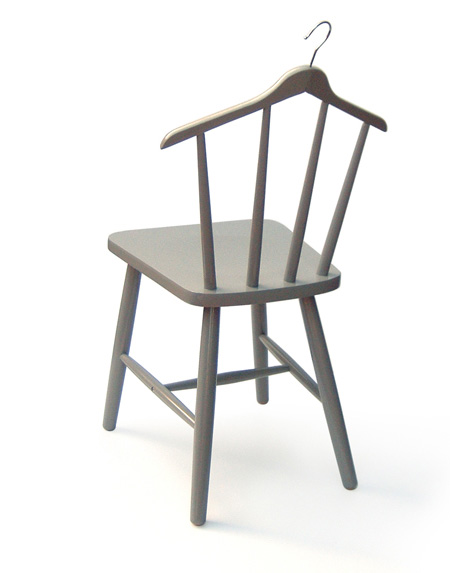 Kulms chair by MisoSoup Design is made from one sheet of bamboo plywood and is designed to be stacked when not in use.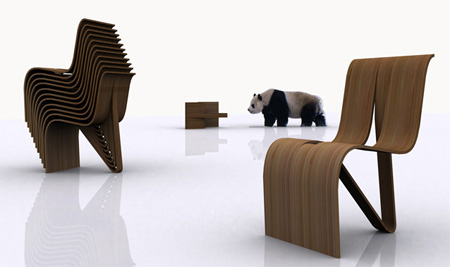 Origami Chairs
Creative chairs designed by Enoc Armengol and Arnau Miquel.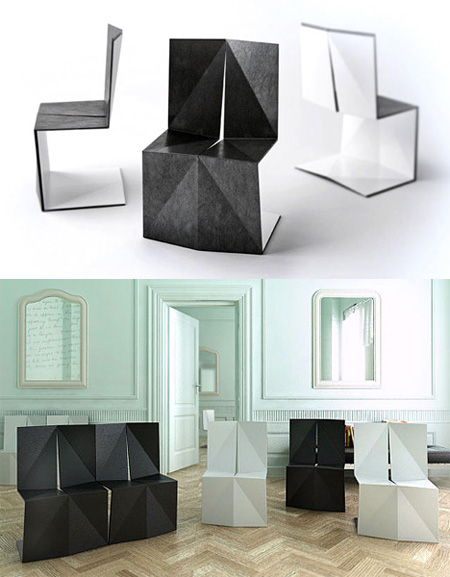 Modern chair uses old cutlery pieces as building blocks to create truly unique pieces of functional furniture.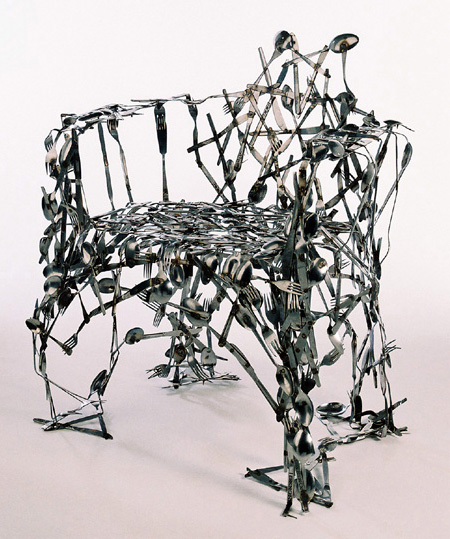 Shopping Cart Chair
The FU Lounge Chair by Fernando 'FU' Paullada.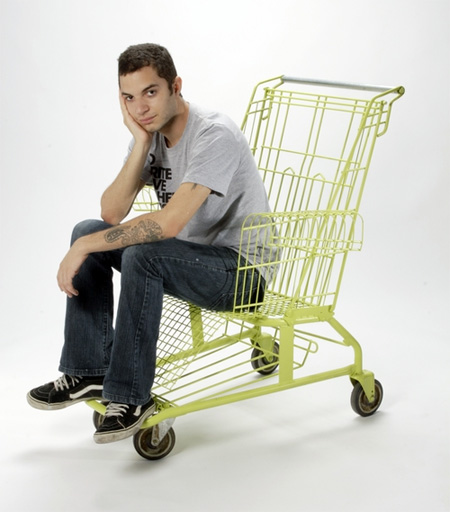 Calligaris Irony chair made from metal and transparent plastic.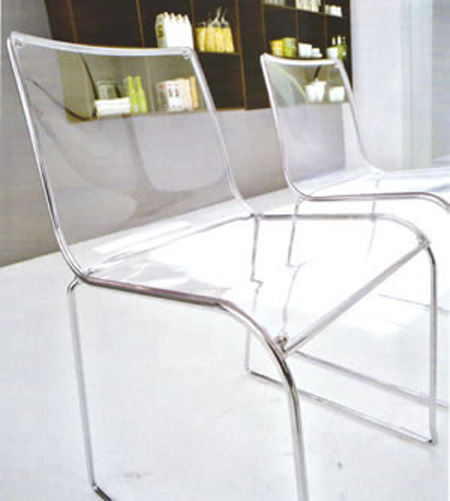 High Chair
Modern chair by Chrisopher Kurtze's studio in the Hudson Valley.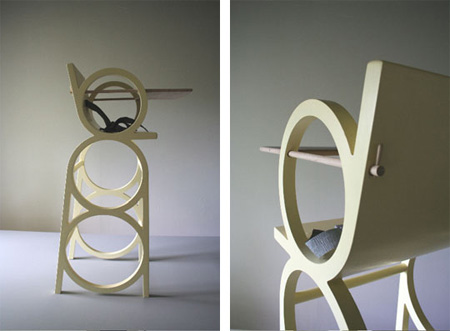 Creative chair by Filippo Gezzhani designed for The Home Key's Simple Collection.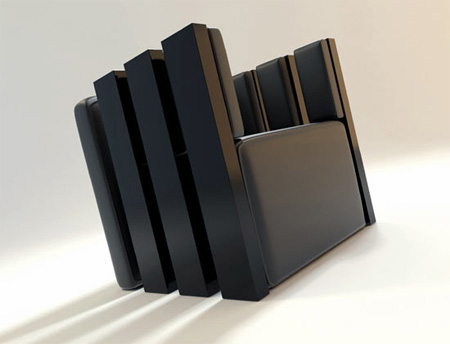 Nested Chair
Designed by Dripta Roy of the Canadian based Puur Design Studio, the Magic is four neatly nested chairs in one.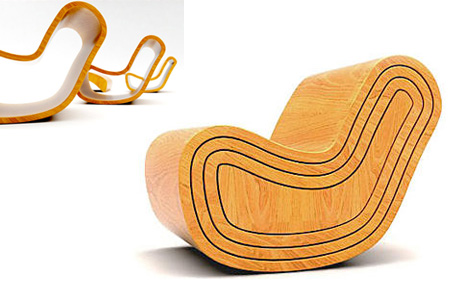 Creative Skateboard Jet Set lounge chair by Skate Study House.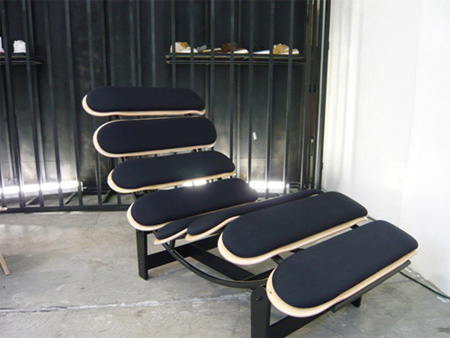 Toeloop chair by Mario Stadelmann is made from two pieces of bent polymer joined at both ends to create a seamless loop.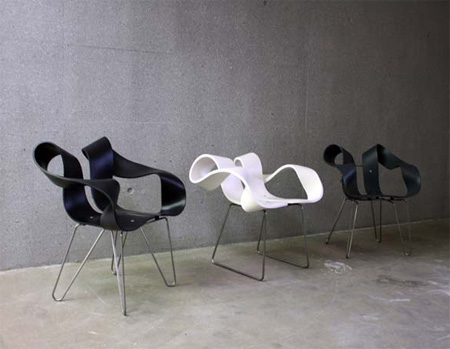 Mars & Venus Chairs
Creative Mars and Venus chairs designed by Mahdi Naim.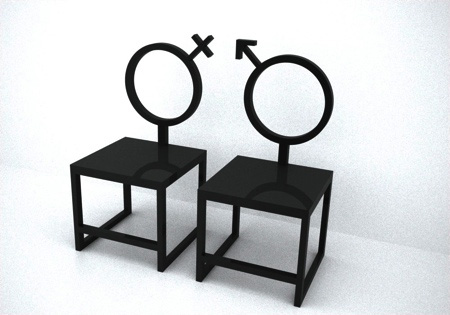 Creative chair by Revol Design made from scraps of douglas fir and 3,726 drywall screws.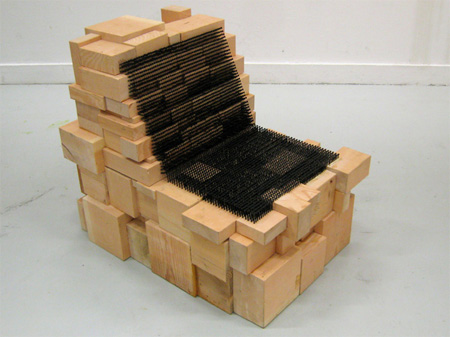 8.0 Ductile Concrete Chair
Omer Arbel, the Vancouver-based designer, has used ductile concrete in its first application as furniture.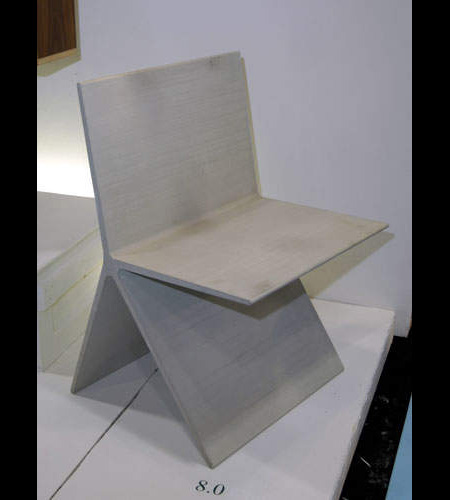 Alright Chair
Beautiful rocking chair by Joseph Riehl looks like a comfortable addition to any room.
Disk Chair
Modern outdoor/garden Disk chair by Karim Rashid.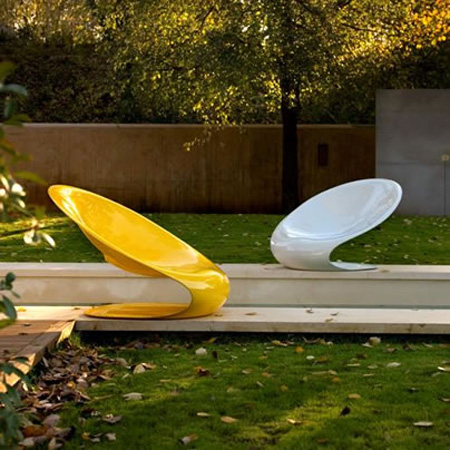 Modern chair made from stainless steel tubes sourced from reclamation yards.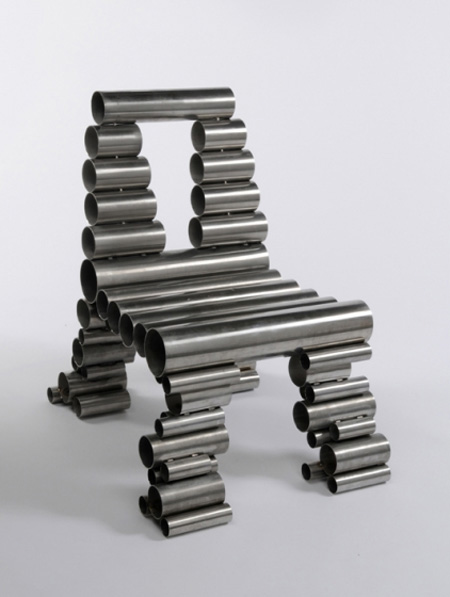 Ghost Chairs
The plexiglass chairs have ghost-like forms inside them, created with laser technology.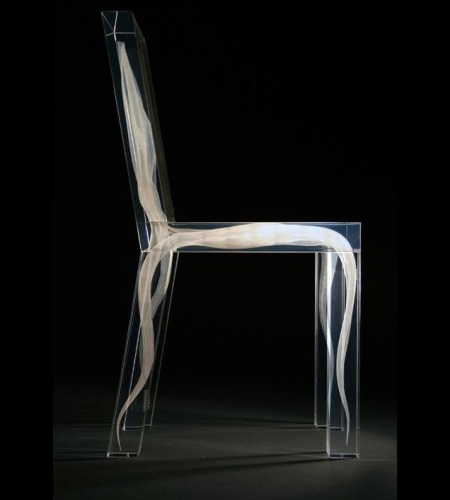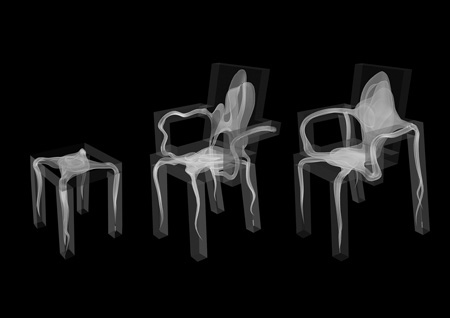 Chaise longue, also known as "chaise lounge" or "lounge chair" in North America, is a chair that is long enough to support the legs.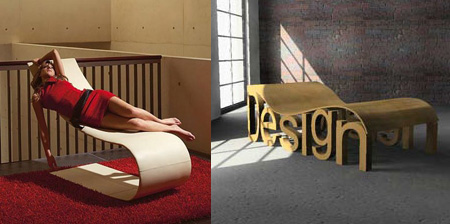 Also check out: Two Legged Chair and Free Hugs Chair