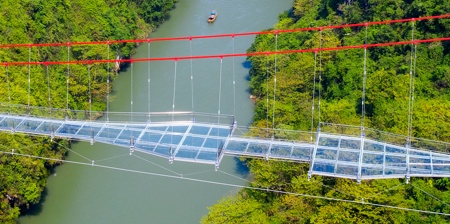 World's longest transparent glass-bottomed suspension bridge constructed at the Huangchuan Three Gorges Scenic Area in Lianzhou, China.
Bridge floor made out of 4.5-centimeter-thick ultra-clear glass supported by wind-resistant cable system connected to concrete anchors.

Suspended at the height of 201 meters, 526.14 meter bridge is the longest suspension glass bridge in the world.

Constructed under the supervision of Architectural Design and Research Institute of Zhejiang University.

Spanning the Lianjiang River in Guangdong Province, glass bridge has maximum capacity of 500 people.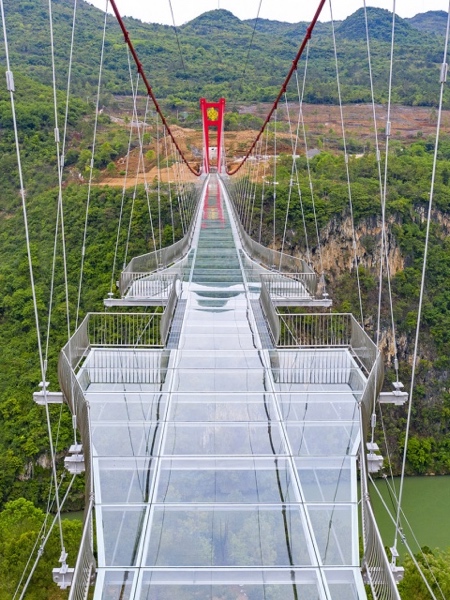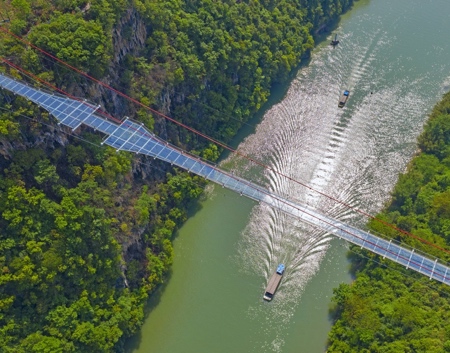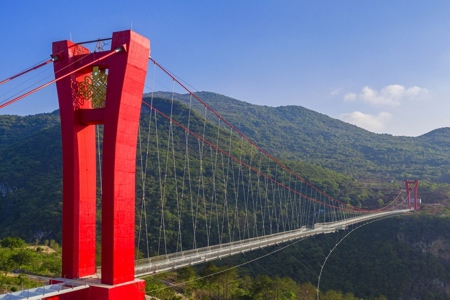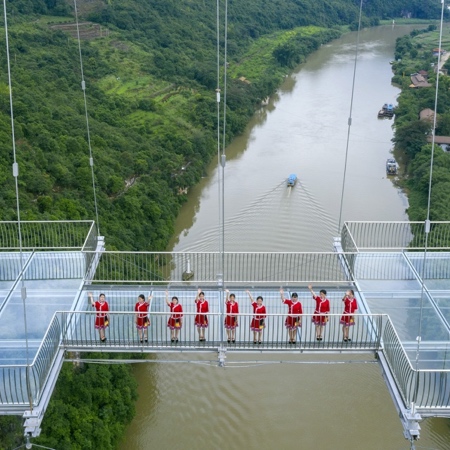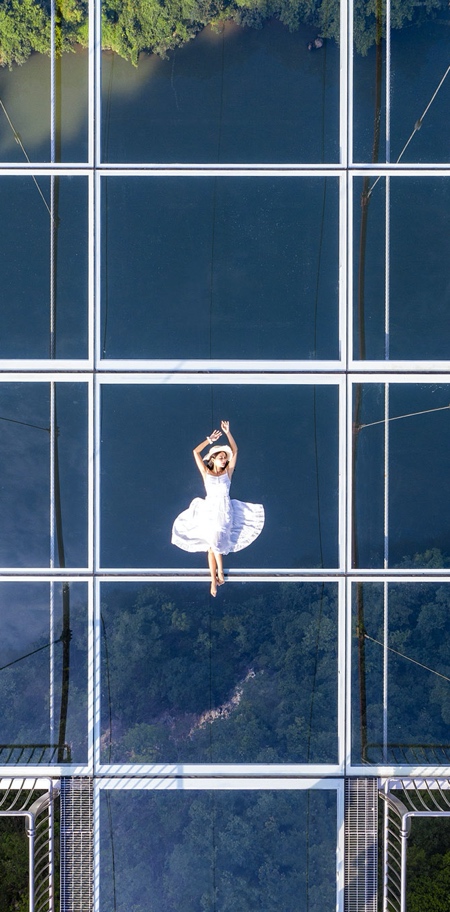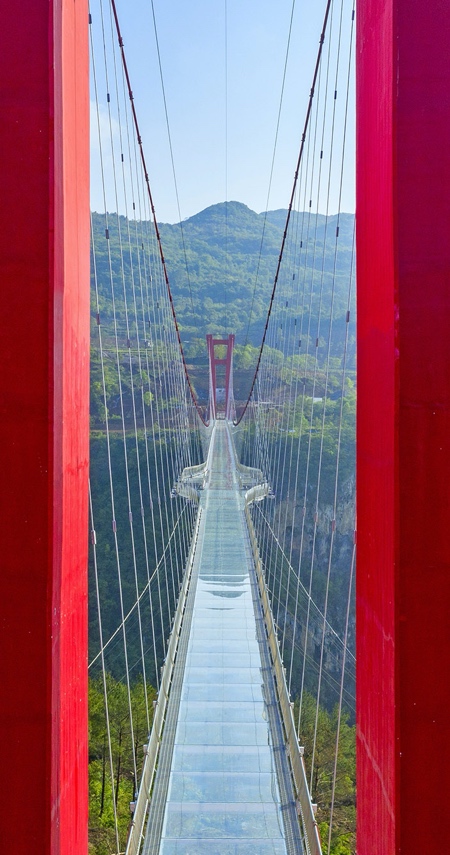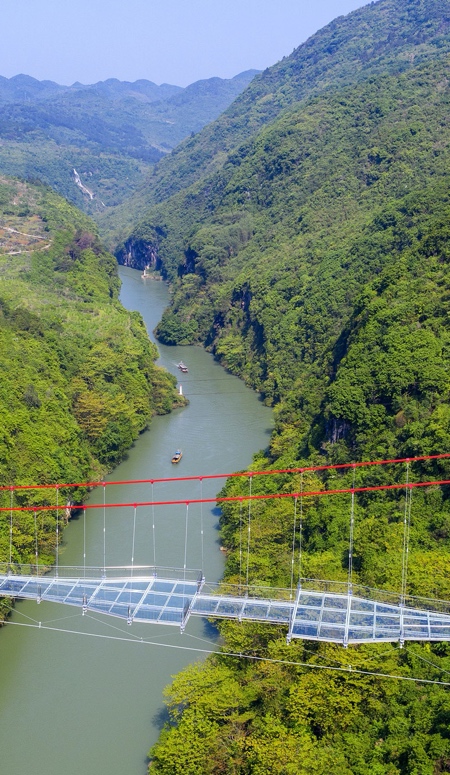 Also check out: Giant Hands Bridge