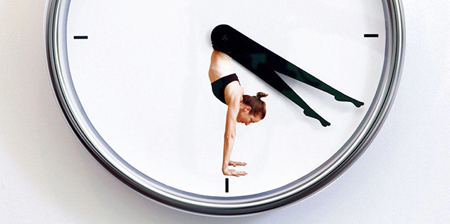 Creative wall clock features miniature woman doing a handstand, with her legs serving as the clock hands.
Saigon Yoga made wall clocks that showcased various yoga poses through the movement of the clock hands.

Unusual clocks promoting Saigon Yoga were displayed in restaurants and shops in Ho Chi Minh City, Vietnam.

Combination of yoga and clock design creates visually appealing timepiece that can enhance any room.

Yoga Clock is a perfect gift for yogis, fitness enthusiasts, and design lovers.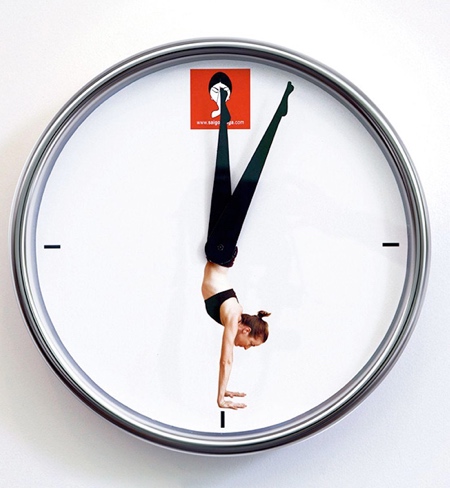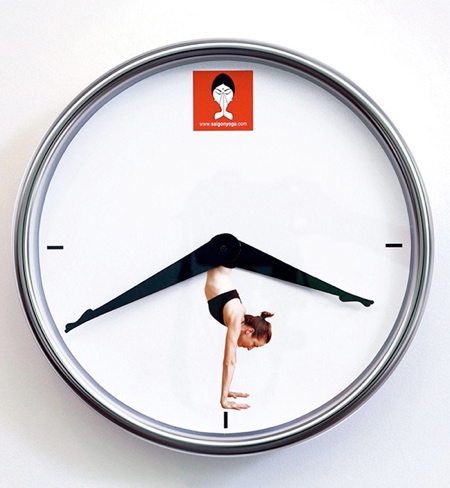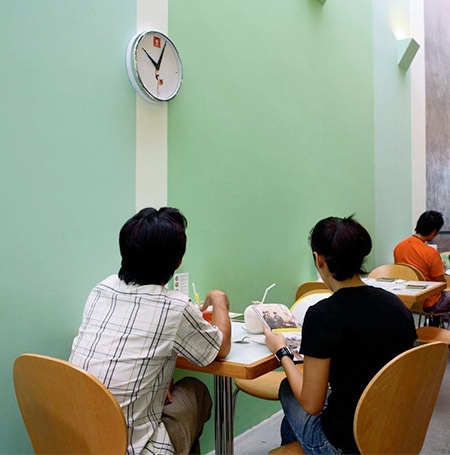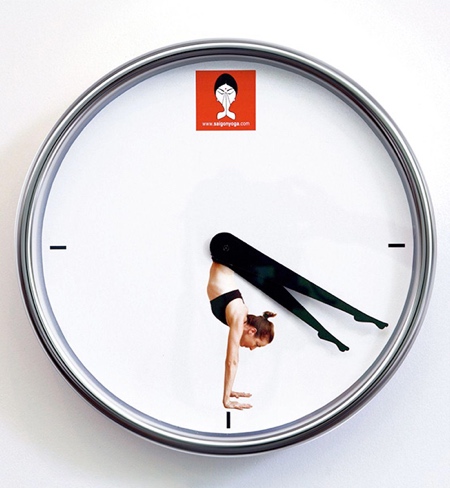 Also check out: Yoga Drinking Straw