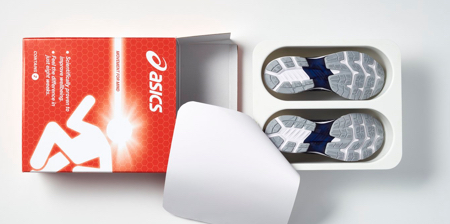 Running shoes packaged inside of oversized blister pack designed to promote movement as a pill for good mental health.
More of what you need, less of what you don't. Sound mind, sound body.

Running releases endorphins which promote good mental health.

To highlight this, Neil A Dawson & Company created pharmaceutical style packaging for ASICS shoes.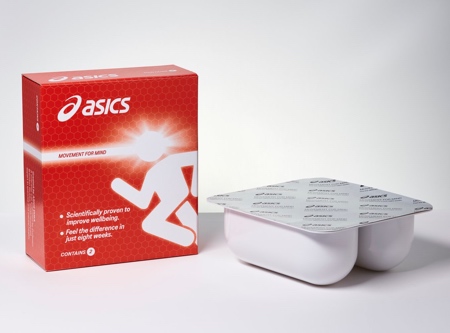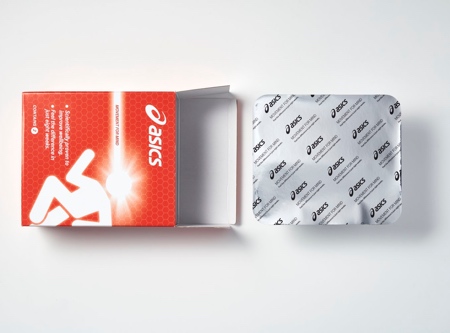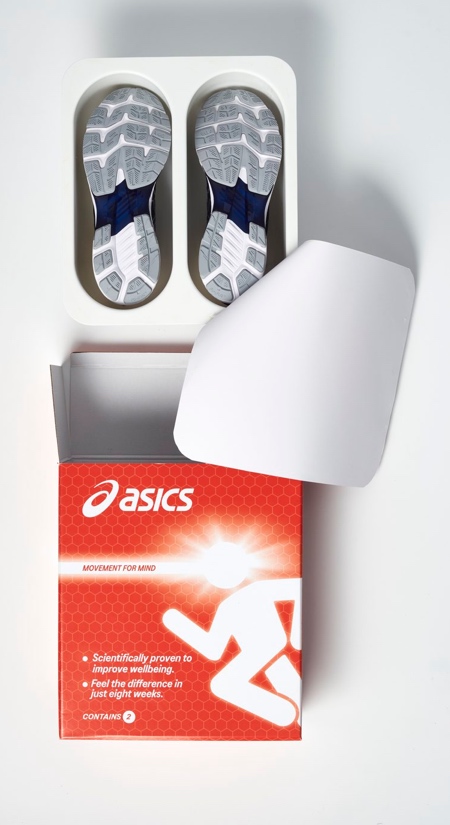 Also check out: Nike Box for Flexible Shoes