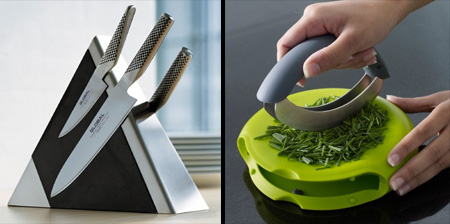 Collection of modern kitchen gadgets and useful products designed to make food preparation easier and more enjoyable.
One Click Butter Cutter
This ingenious butter cutter delivers one standard pat with each click of the handle. No more messy butter dish. [buy]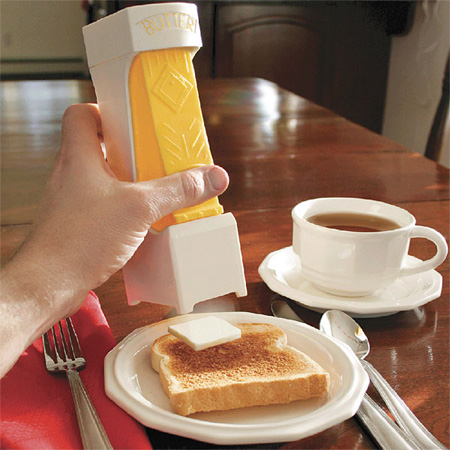 Manhole Cover for your Sink
This manhole-inspired silicone work-horse will stop the water's flow when you need a full sink. Give it a simple twist to line up the drain holes and it turns into a highly-efficient strainer.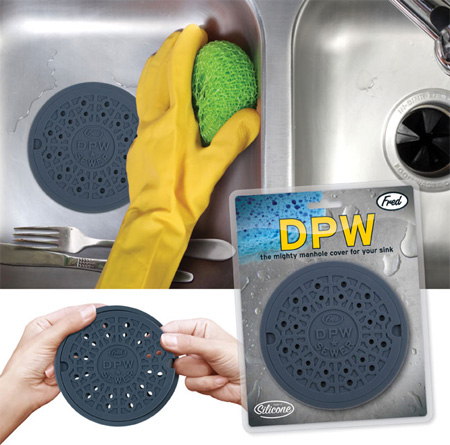 Heat Resistant Finger Tongs
All the dexterity of using your fingers with none of the hideous burns.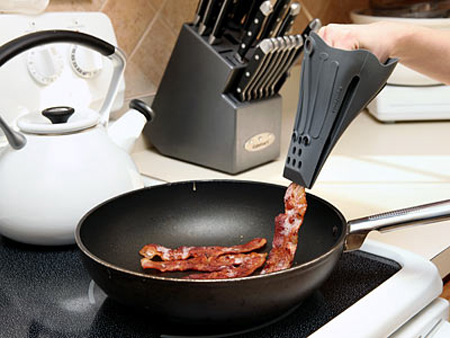 Heart Egg Molder
What says "I love you" more than a heart shaped egg?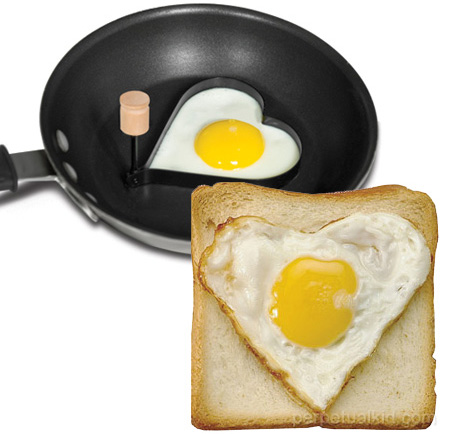 ChimpSticks
The chimp is made from food-grade silicone rubber, and the reusable, removable ABS chopsticks feature little simian hands on the tips. [buy]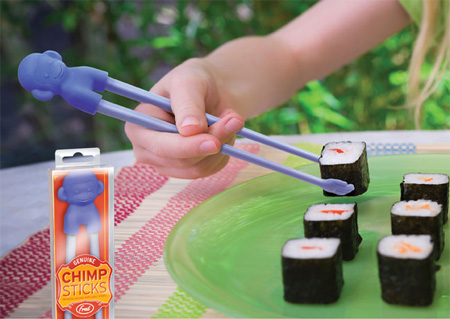 Puzzle Sandwich Cutter
Eliminate pesky crusts while making sandwiches into interlocking puzzle pieces that your kids will want to eat. [buy]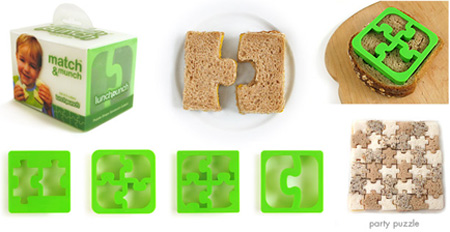 Brain Freeze Ice Tray
Cool ice tray makes 4 frosty brains that will impress your guests. [buy]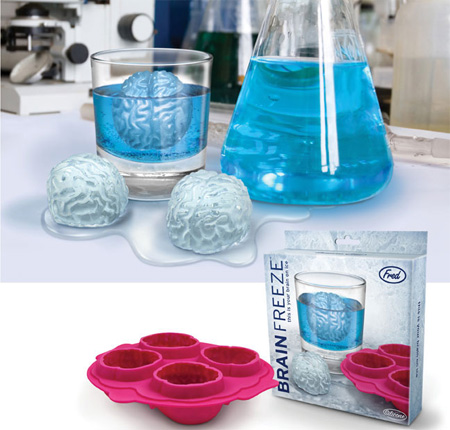 Mouse Cheese Grater
This stainless steel tool grates cheese as it is stored inside the mouse. Detach the mouse from the grater and use it as a bowl. [buy]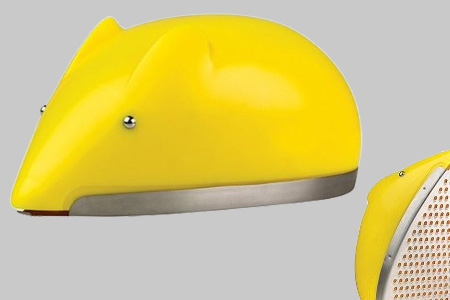 Compactor Trash Can
Reduce Compactor Can neatly and easily compacts 2X more household garbage. Save on garbage bags and send less trash to landfills.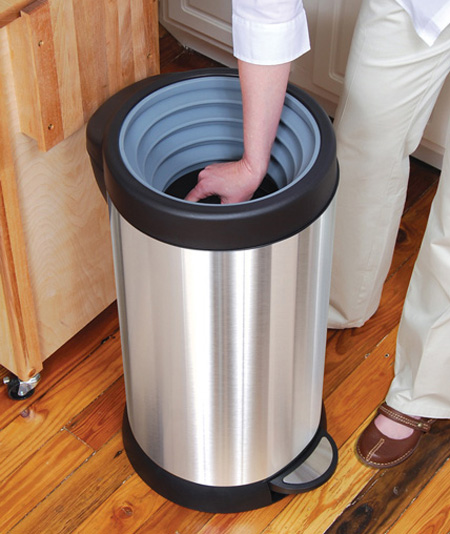 Cold Blooded Ice Tray
Drop some stone-cold fangs into your Bloody Mary and feel that chill go right down your spine. [buy]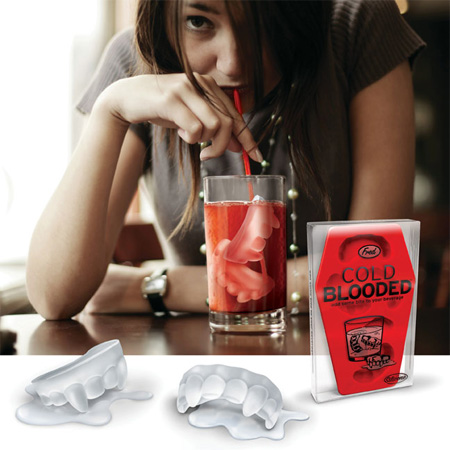 Compact Herb Chopper
Designed by Damian Evans, this tool is suitable for chopping all kinds of herbs, garlic, ginger, nuts and chocolate. [buy]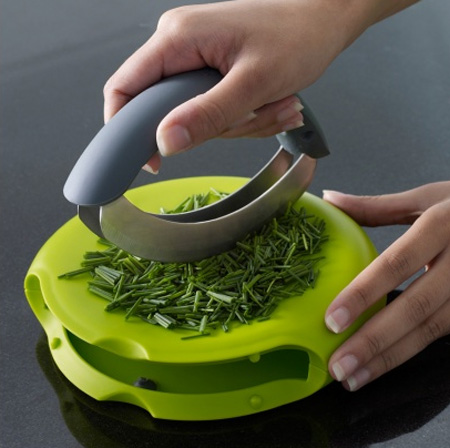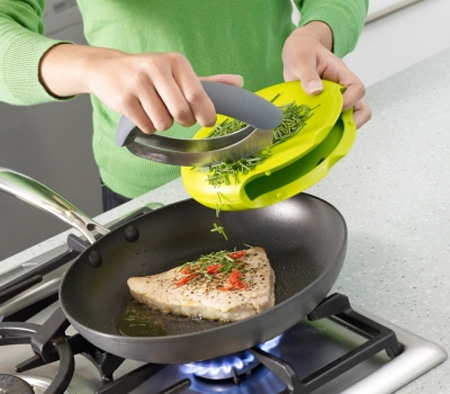 Magnetic Knife Holder
Beautiful stainless steel knife holder designed by Rosendahl.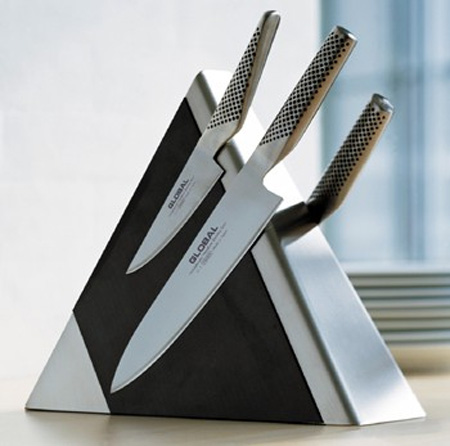 For more inventions, check out: 15 Unique Products for your Kitchen