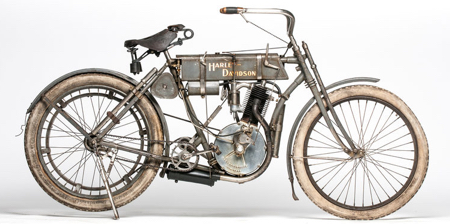 Classic motorized powered bicycle made by Harley Davidson is one of only 150 motorcycles built at the factory in 1907.
1907 Harley Davidson Strap Tank with fuel tank suspended from the frame.

This particular bike is the best unrestored and one of the most rarest Harley Davidson motorcycles in the world. Valued at $800,000 – $1,000,000.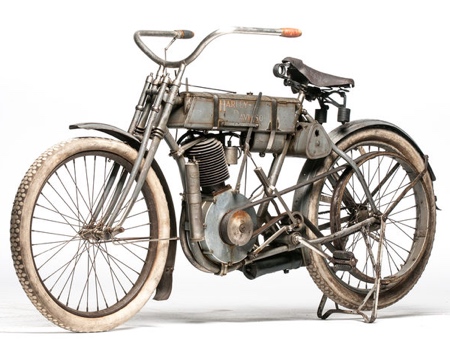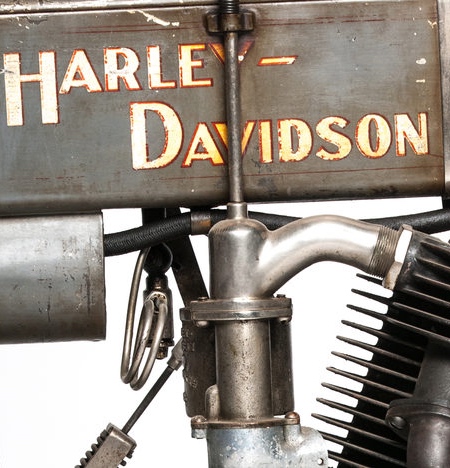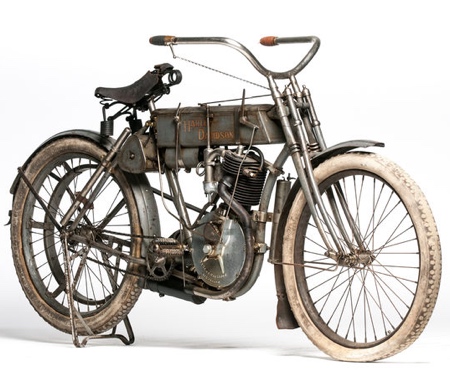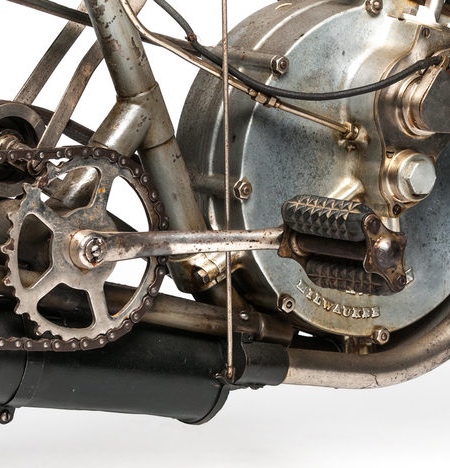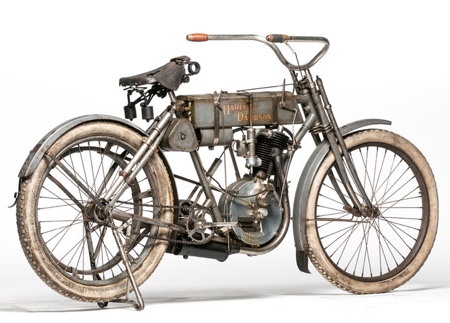 Also check out: Golden Age Motorcycle