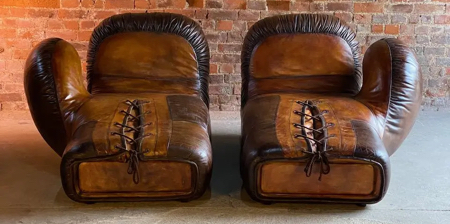 Creative armchairs designed to look like giant boxing gloves made of leather.
De Sede boxing glove armchairs manufactured at 7:1 scale back in 1978.

Vintage chairs inspired by prime Mohamed Ali era boxing feature detailed two-tone design with striking lacing at the glove opening.

Place two gloves together and form a sofa. Made in Klingnau, Switzerland.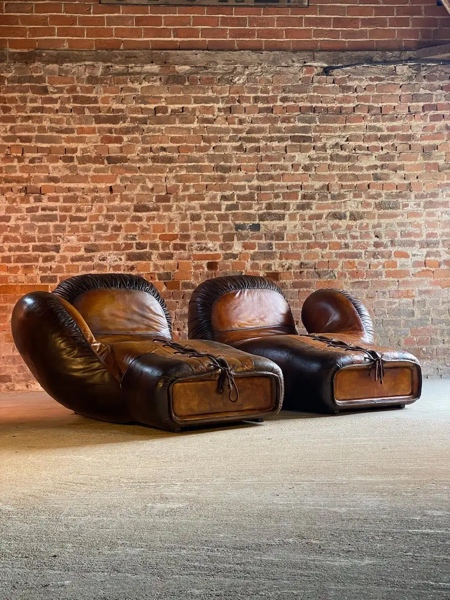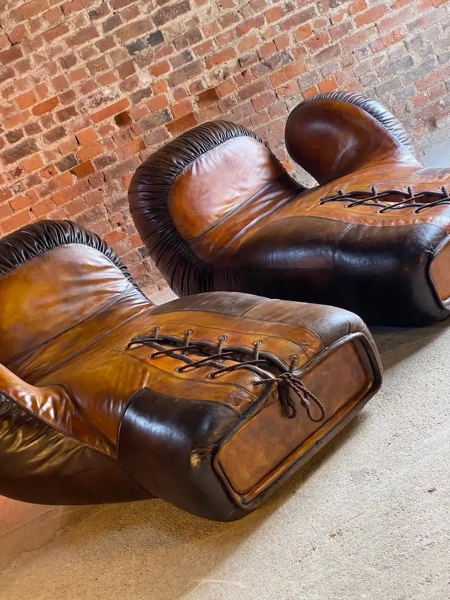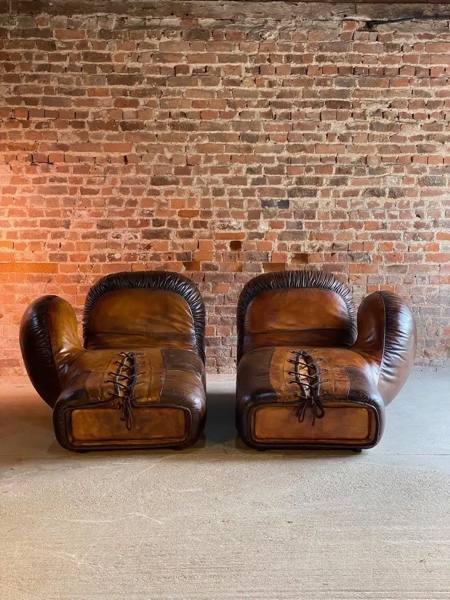 Also check out: Scorpion Chair