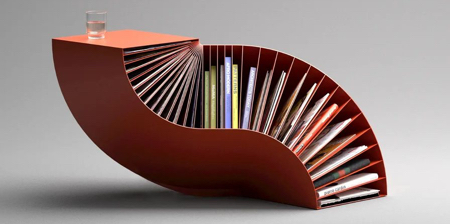 Twisted bookcase coffee table is a unique piece of furniture that combines the functionality of bookshelves with the convenience of a coffee table.
"Bookpet" coffee table designed by Deniz Aktay features sculptural shape derived from double bent cuboid. Provides storage for books and magazines.

It serves as both a coffee table and a bookcase, saving you the need to purchase two separate pieces of furniture.

Practical talbe for small apartments. Makes the most out of available space.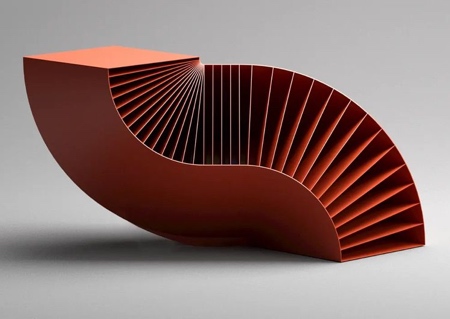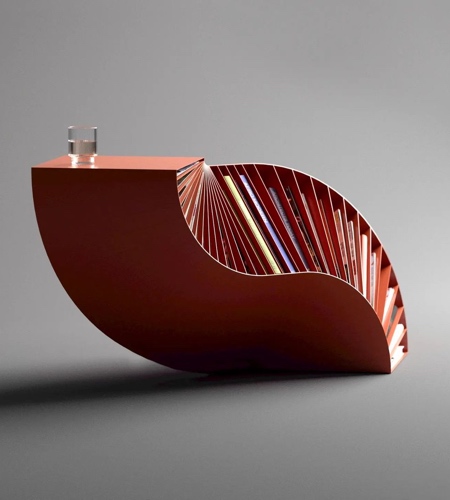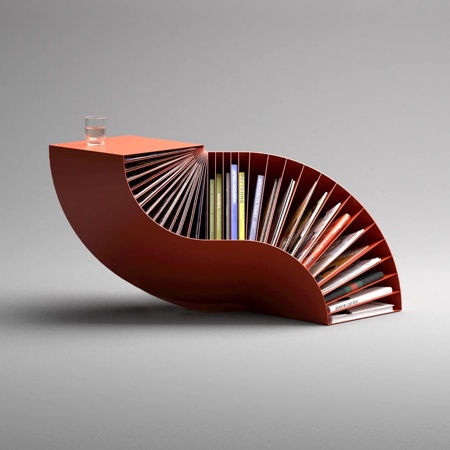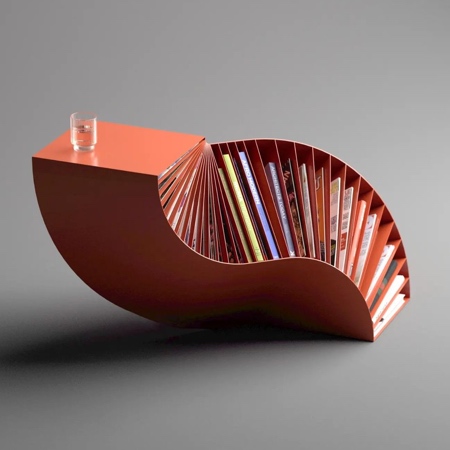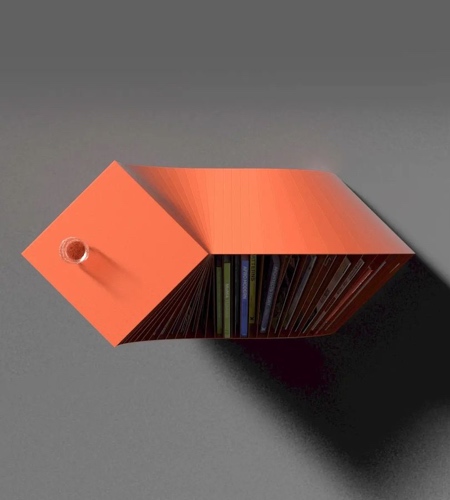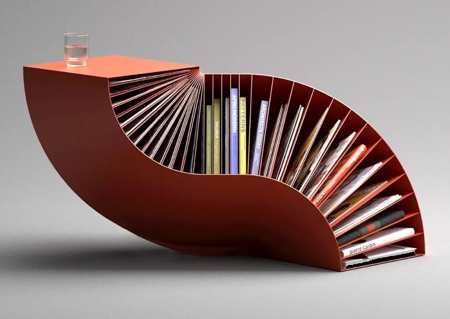 Also check out: Bookshelf Side Table