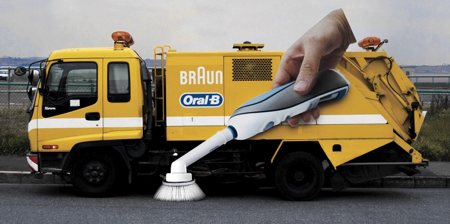 Creative promotional campaign in Tokyo, Japan turned street sweeper into a giant Oral-B electric toothbrush.
Braun Oral-B electric toothbrush is better at cleaning than a traditional toothbrush due to its round and rotating brush.

This is demonstrated through a clever advertising campaign where a large sticker of an Oral-B toothbrush is placed on the side of a city street sweeper.

"Round and rotating brush cleans better than a manual brush" message is shown on the rear of the street sweeper truck.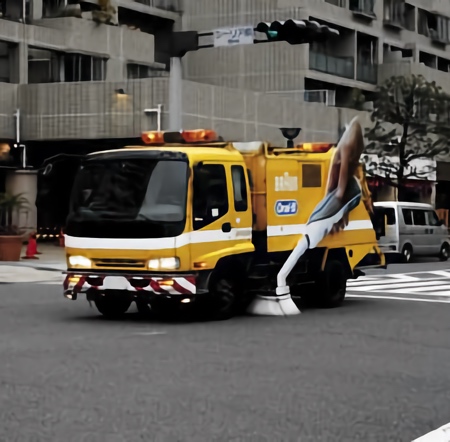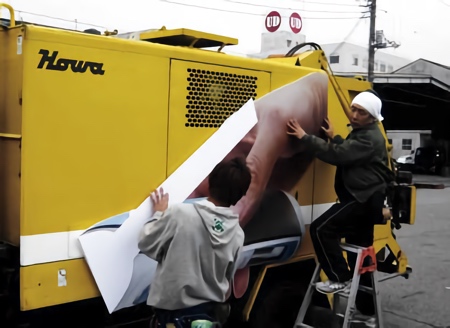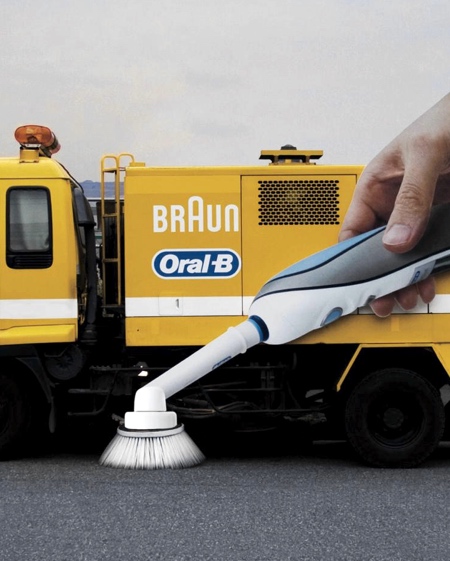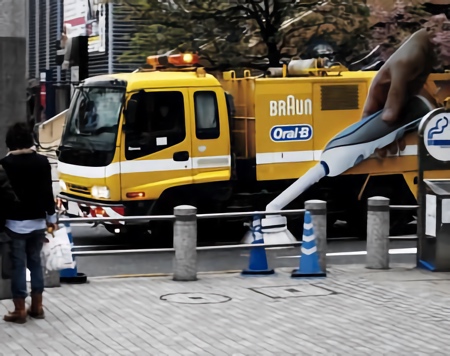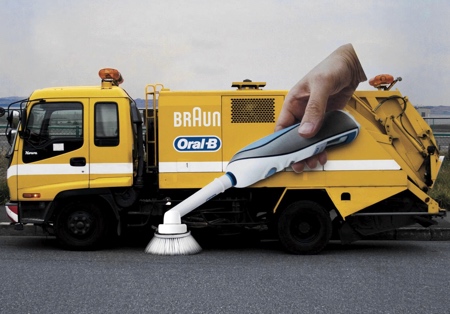 Also check out: Ice Cream Toothbrush