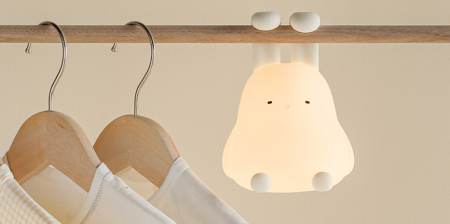 Cozy night light with soft body and cute bunny ears that can be folded and used as a functional hanger for the lamp.
Bunny shaped lamp designed by MUID. To turn on the lamp, just tap it lightly.

Foldable ears make it easy to suspend the lamp wherever you need it and bunny's feet double as a convenient phone holder.

The Bunny Lamp is more than just a night light – it's a playful and functional statement piece that brings personality to any room.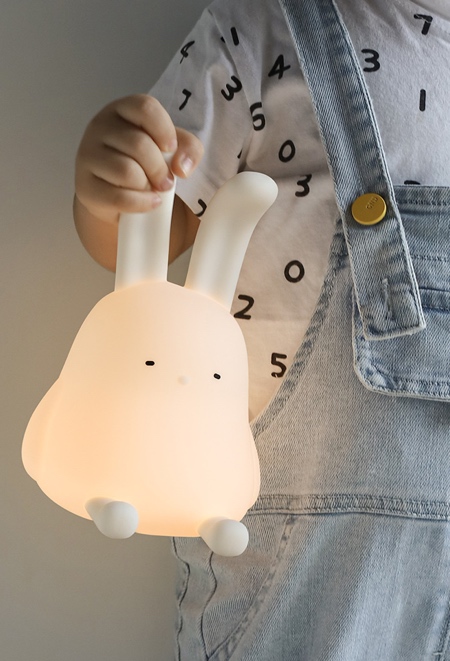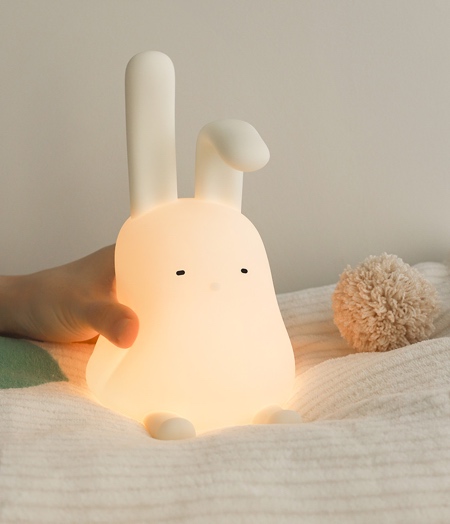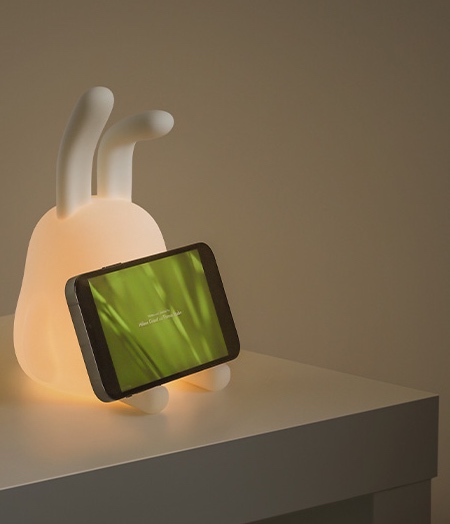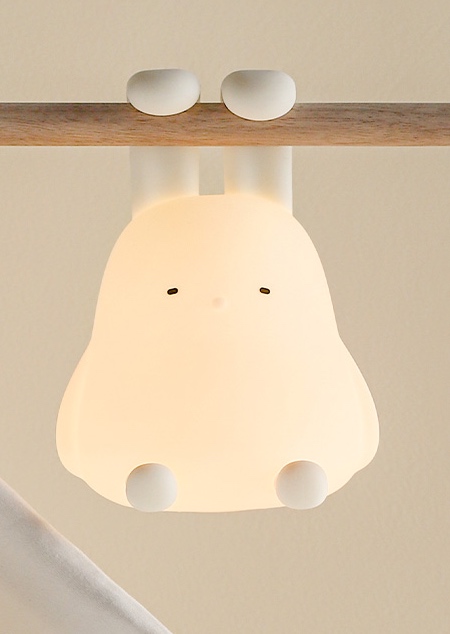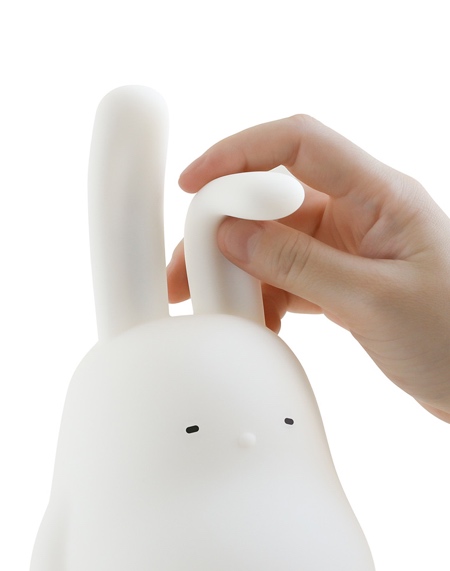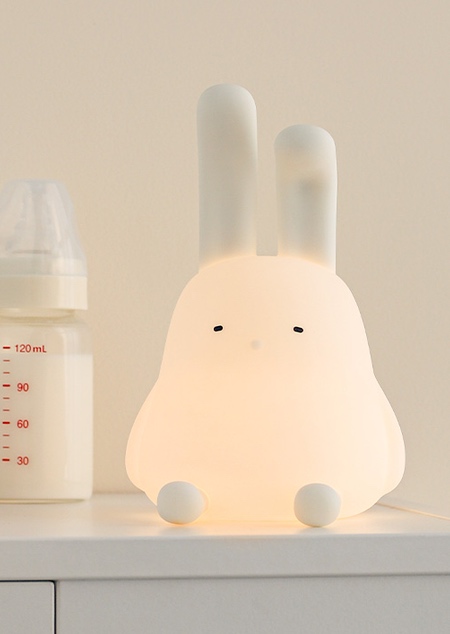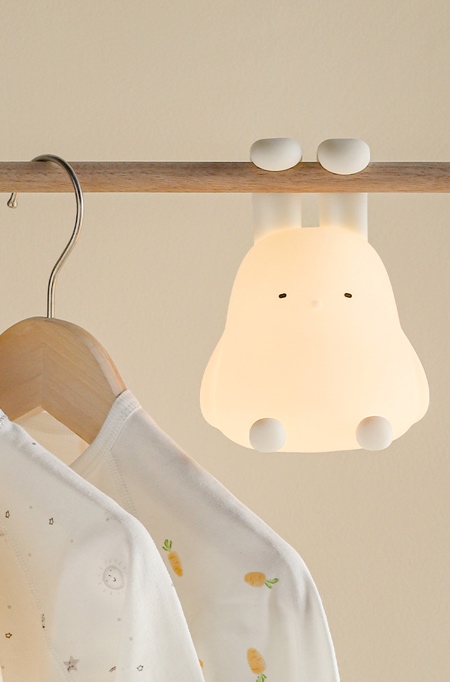 Also check out: Animal Paper Lamps