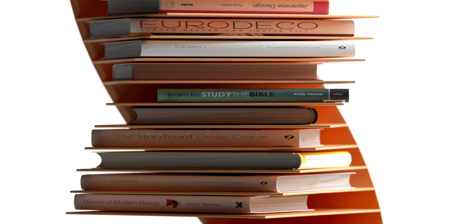 Creative bookcase made out of thin metal sheets looks like it's spinning, but it is actually just an optical illusion.
SPIN Bookshelf designed by Deniz Aktay will add some twisted flair to your home and keep your books on display.

With its minimalist design and spin illusion, it is both functional and stylish.

Get ready to be mesmerized by the Twisting Bookcase!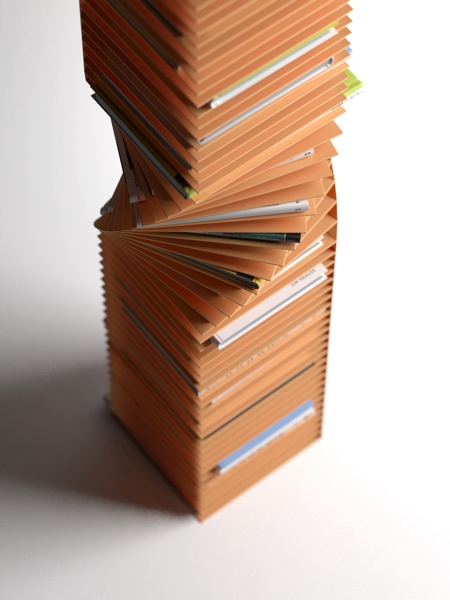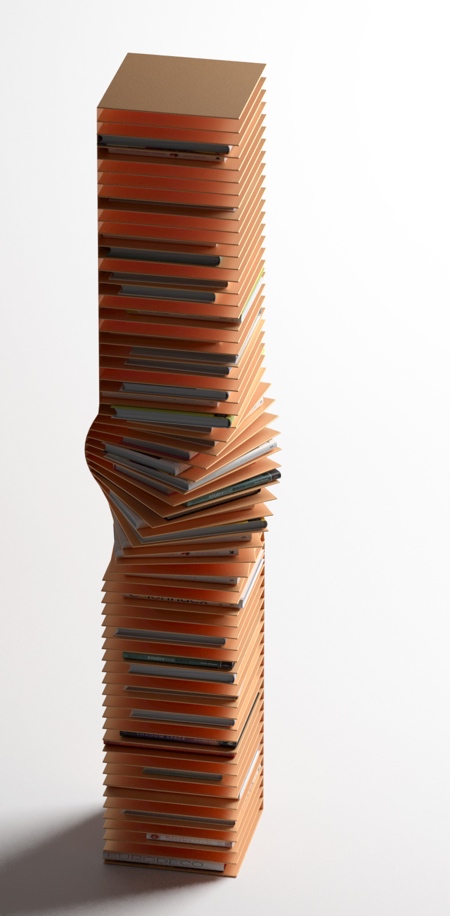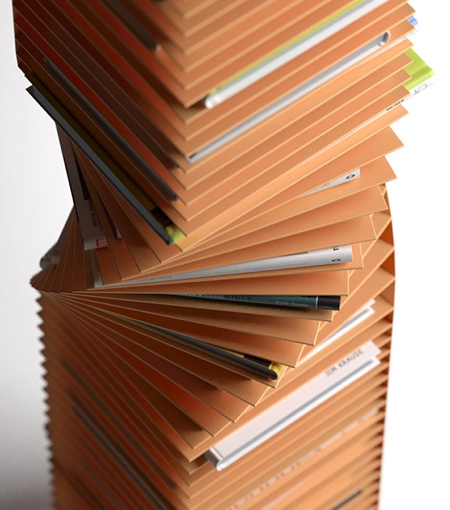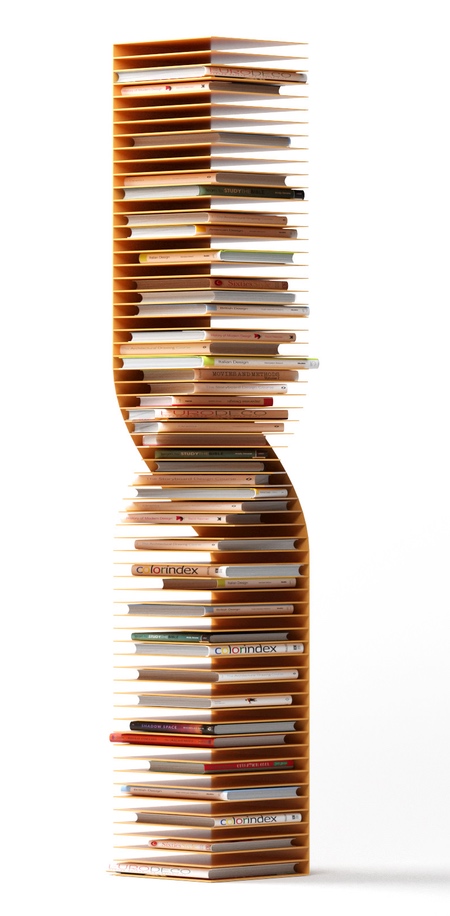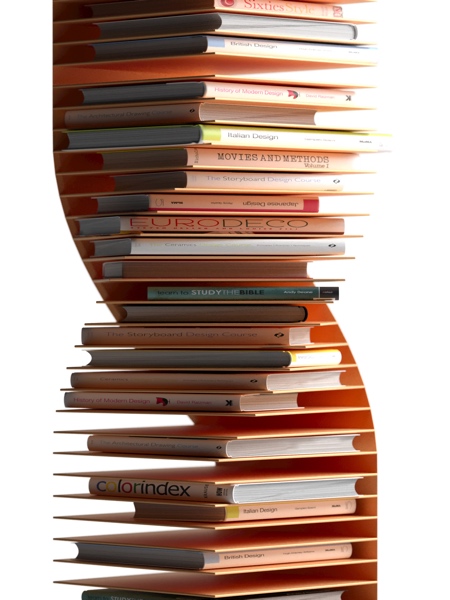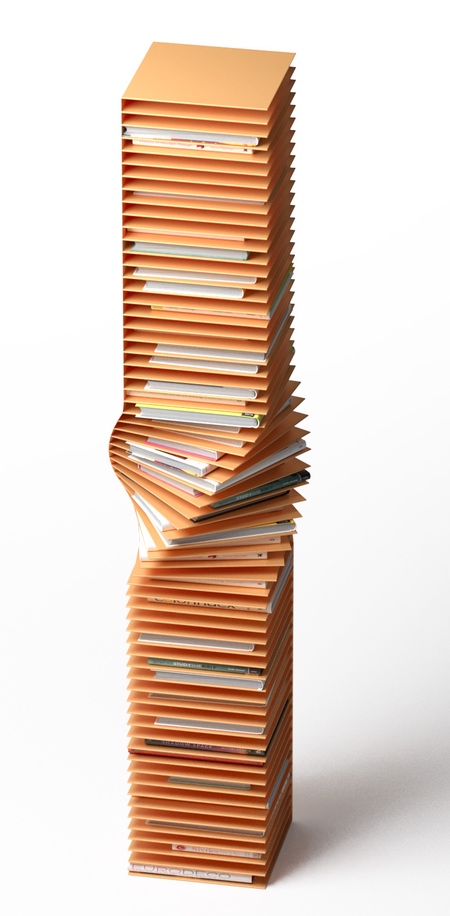 Also check out: Bookcase Coffee Table