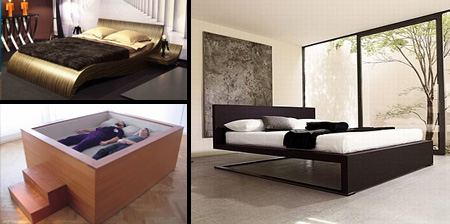 Collection of cool modern beds and contemporary bed designs that will look great any bedroom.
Floating Platform Bed
Stylish floating platform bed designed by Holger Wissmann.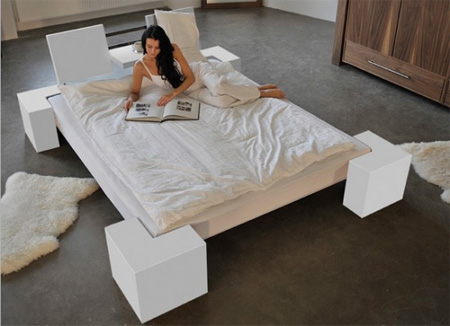 Wave Bed
Modern double bed designed by Karsten and Jakob Gudiksen.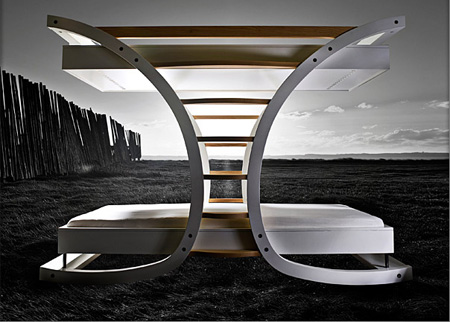 Cardboard Bed
This bed is made from cardboard that is folded like an accordion.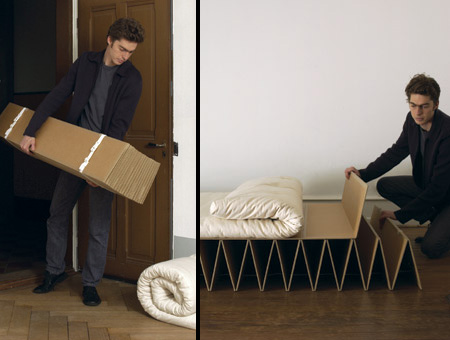 Spring Bed
The springs ensure a comfortably responding support irrespective of the hardness of the mattress. Your bed partner can easily turn around without waking you up.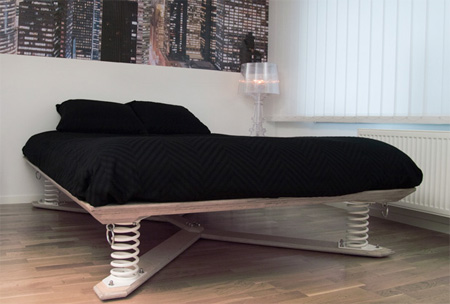 Air Conditioned Bed
Using extremely quiet dual-fans at the end of the bed, cool air is pulled in from behind your head and circulated through the soft membrane which also acts as an air-cushion.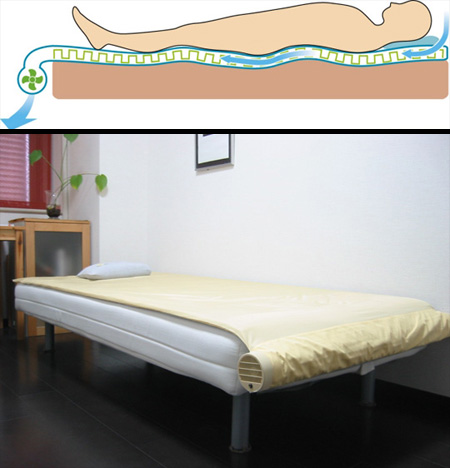 Egg Bed
Cool egg-shaped futuristic bed designed by Günther Thöny.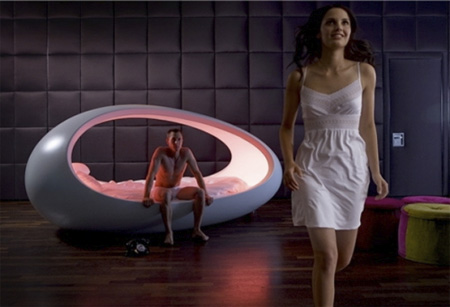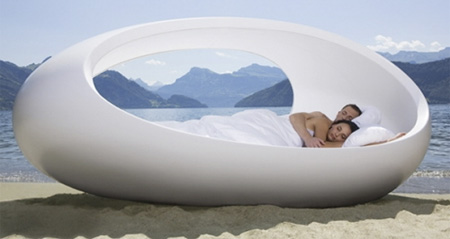 Ceiling Bed
BedUp system saves space by storing your bed near the ceiling.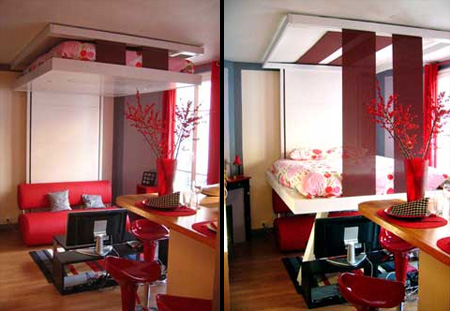 Creative bed by Kayla Kromer looks like a giant hamburger. You will need unique bed frame for this bed.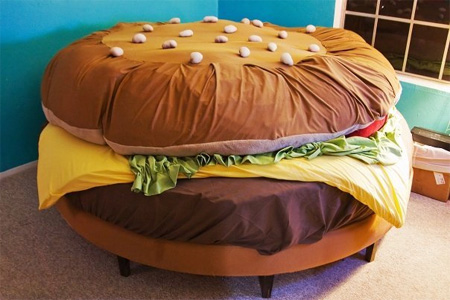 Air Bed
Letto platform bed from designer Daniele Lago gives the illusion that the bed is floating in the air.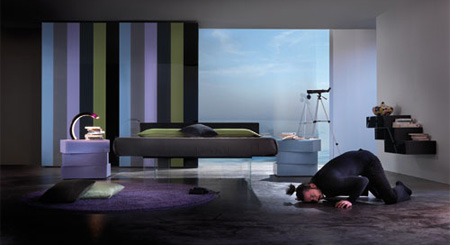 Urano Bed
Beautiful S-shaped bed designed by Leonardo Dainelli.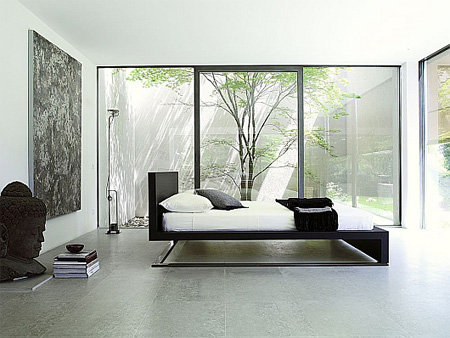 Sonic Bed
Modern bed by Kaffe Matthews looks like a big coffin and includes loud speakers with subwoofers.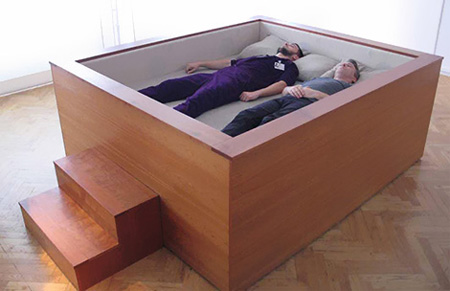 Curve Bed
This unusual contemporary bed is hand produced in France. It is available in numerous colors and two distinct finishes.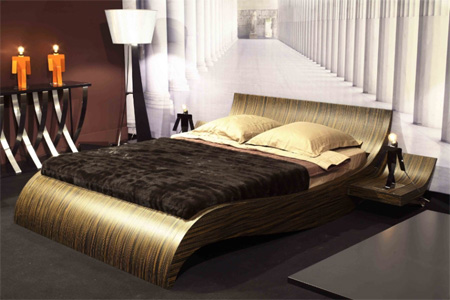 Also check out: Recycled iMac Beds for Cats