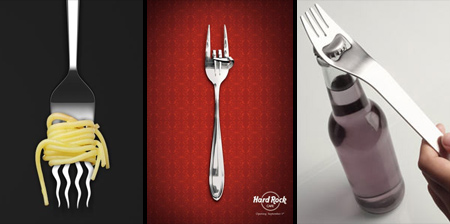 Collection of the most unusual modern forks and innovative fork designs from all over the world.
Spork
Spoon-fork-knife combo brings a bit of civilization to the wild and a bit of the wild to civilization. [buy]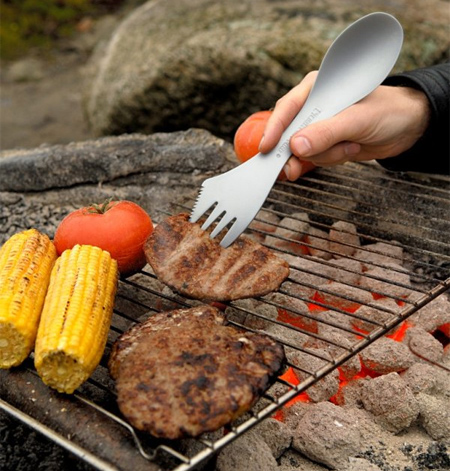 NyFork Pizza Fork
Innovative fork allows you to slice and eat pizza with one utensil. [more]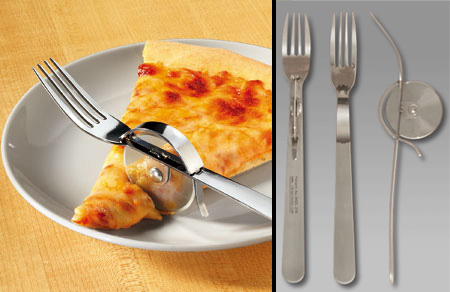 Airfork One
Just the thing to bring mashed potatoes in for a safe landing.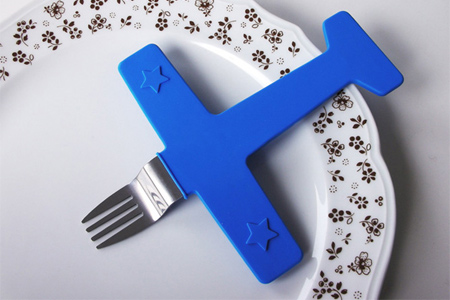 Calamete Pasta Fork
Japanese fork made for spinning noodles with ease is perfect for any spaghetti or other long noodle lover.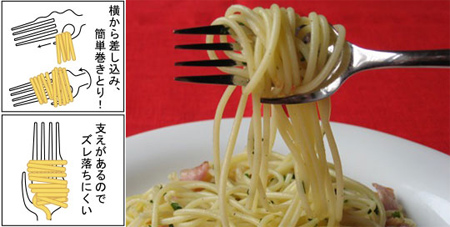 Fork Fan
Cools down all "too hot" to eat foods before they get to your mouth.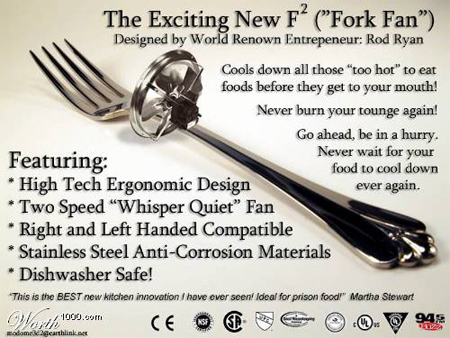 Oyster Fork
Double ended oyster fork and knife combo. Use the blade to separate the oyster from its shell and eat it with the fork.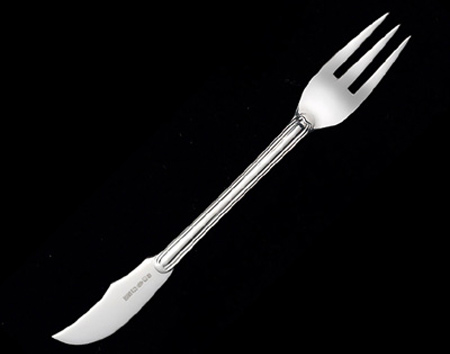 Finger Fork
Stainless steel finger forks are ideal for buffets and parties.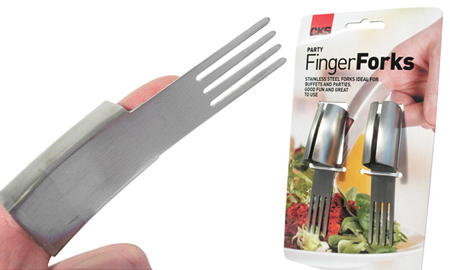 Popcorn Fork
No more messy fingers! Popcorn fork comes with a built in salt shaker in the handle.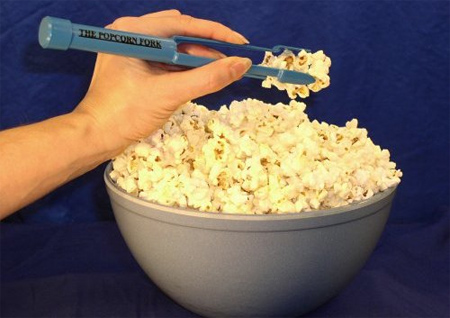 Chopsticks Aid
Fork face that attaches to chopsticks, turning them into a fork.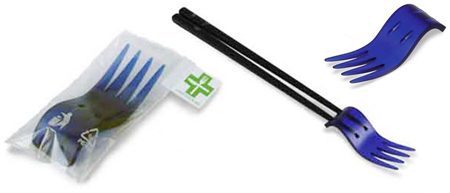 Hard Rock Cafe Fork
Creative fork designed to represent the spirit of Hard Rock Cafe.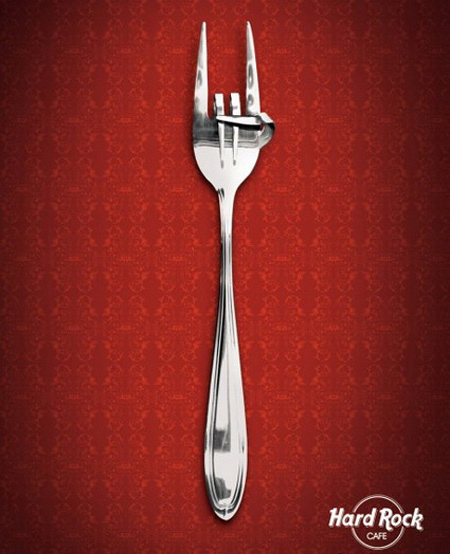 Bottle Opener Fork
Cool stainless steel fork doubles as a useful bottle opener. [more]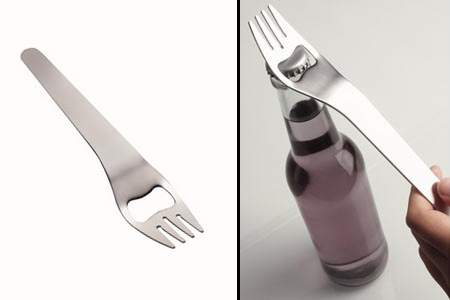 Twister Fork
Wavy tines keep the pasta in place so you can focus on the taste.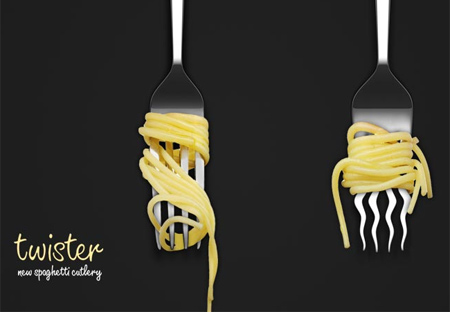 Also check out: Creative and Unusual Cutlery Designs