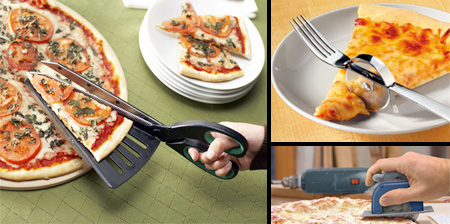 Creative pizza cutters that try to improve the pizza eating experience.
Circular Saw Pizza Cutter
Show that pizza you mean business with Pizza Pro 3000 circular saw pizza cutter. It'll blast thru pepperoni, extra cheese, even those pesky anchovies. It is built from tough engineering-grade plastics and the laser-etched stainless blade has a removable shield for easy clean-up. [buy now]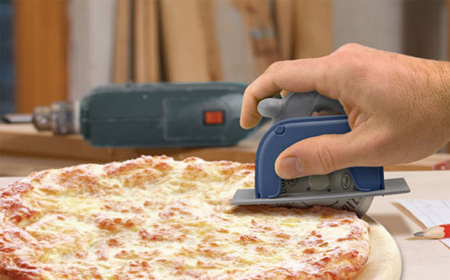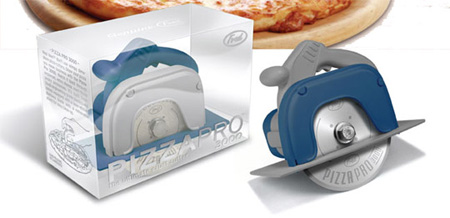 Pizza Fork/Pizza Cutter
NyFork allows you to slice and eat pizza with one utensil.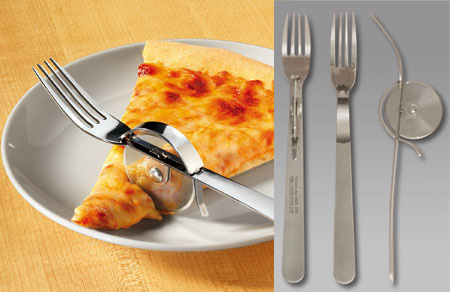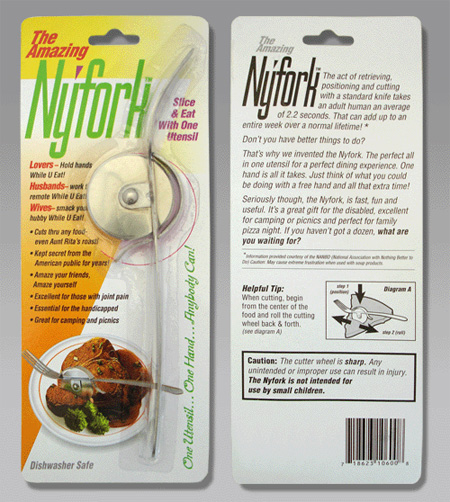 Scizza Pizza Cutter
Tired of damaging your plates and trays as you slice up your pizza? These ergonomic scissors feature a flexible nylon base which easily slides between food and trays, while protecting your non-stick coatings. The top blade cuts cleanly through your meal preserving it's appealing look.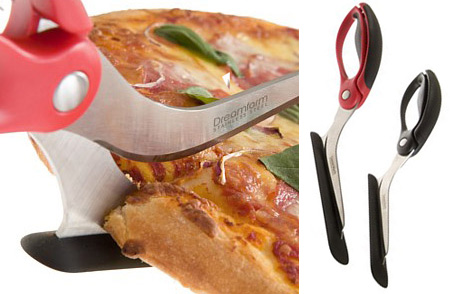 A Slice of Love Pizza Cutter
The white plastic grip includes the words "A Slice of …" above a stylish red heart. On the blade are openwork letters spelling L-O-V-E. And who doesn't love pizza!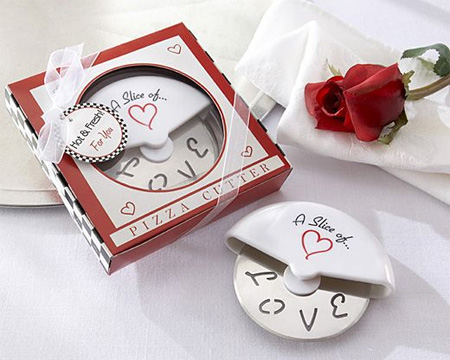 Bialetti Pizza Cutter
Made of heavy-gauge stainless steel, the cutter has an integral rolled handle that runs the blade's length. Simply grasp the handle at opposite ends, use a rocking motion, and ultrasharp blade quickly portions your pizza. [more]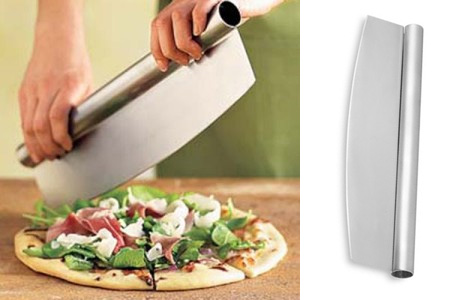 High Tech Pizza Cutters
Creative custom pizza cutter designed by Frankie Flood were inspired by chopper style motorcycles, . [more]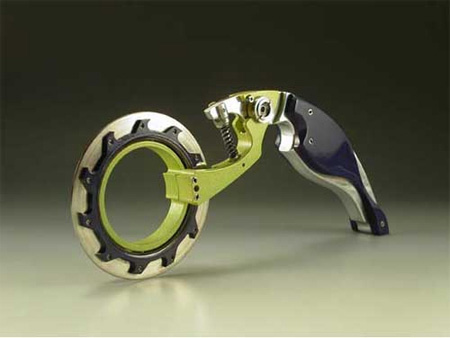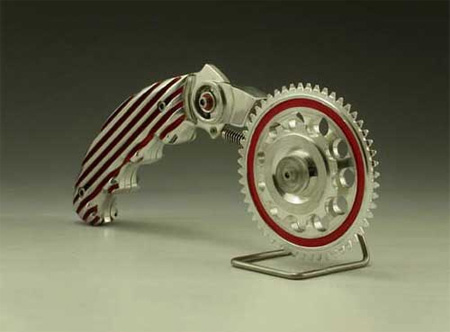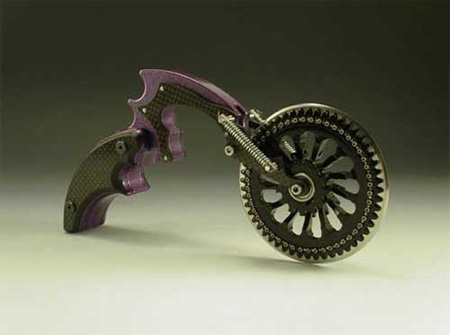 Pizza Scissors
Cut and serve hot pizza slices without the stringy cheesy messiness. [link]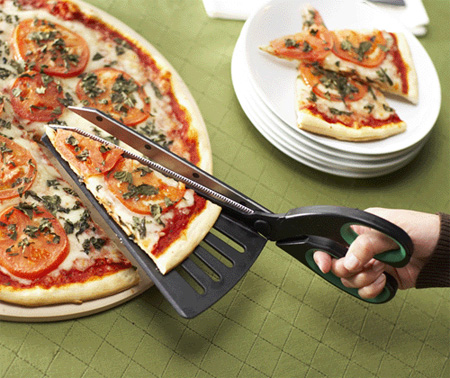 Also check out: Breakfast Sandwich Maker and Sushi Bazooka