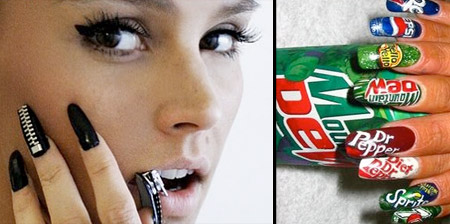 Stylish fingernails and the most unique nail designs from all over the world.
Mario Nails
Awesome nail art inspired by the Super Mario Bros. 3 video game. [link]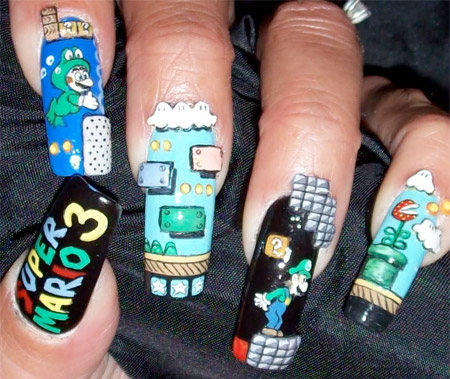 Diamond Nails
Katy Perry's stylish manicure features nails covered in rhinestones. [link]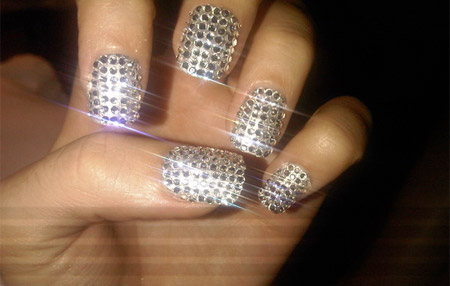 Pac-Man Nails
Nail art inspired by the characters from the popular arcade game. [link]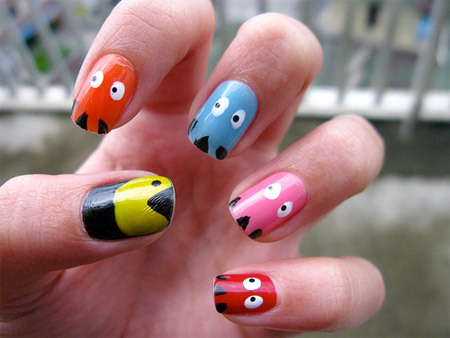 Glowing Nails
Fingernails that glow in the dark with get you noticed at a night club. [link]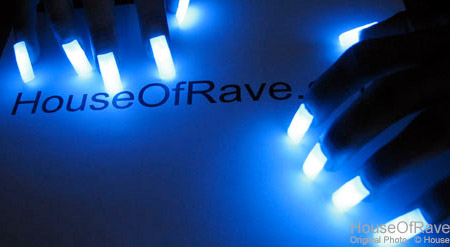 Fast Food Nails
Unique nail art features brand names of popular fast food companies.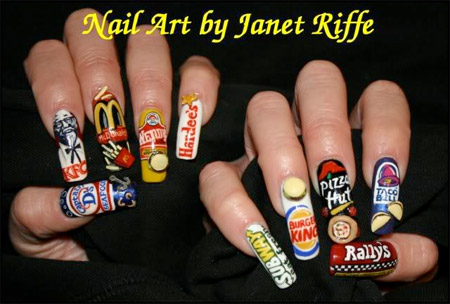 Bacon Nails
This delicious looking fingernail art was inspired by BACON. [link]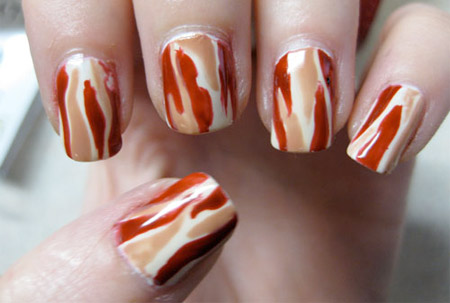 Binary Nails
Unusual manicure inspired by the binary numeral system. [link]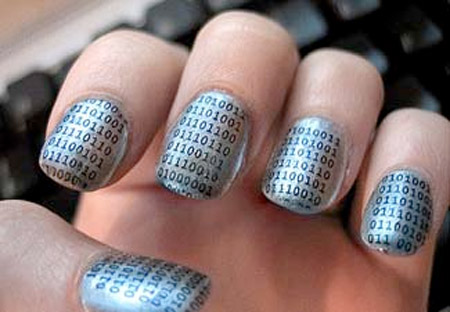 World Cup Nails
Why not support your home team with a set of cool flag nails? [link]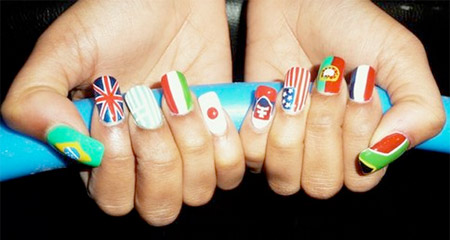 Christmas Nails
Fun manicure by Janet Riffe was inspired by Christmas holidays. [link]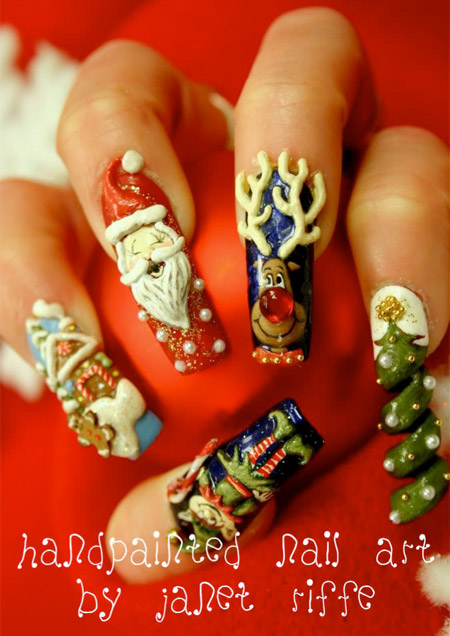 Browser Nails
Internet inspired nail art created by Japanese blogger Mamipeko. [via]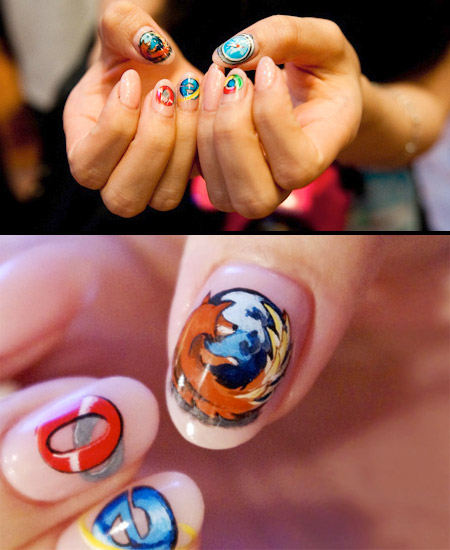 Twitter Nails
Contemporary nail design dedicated to the Twitter nation. [link]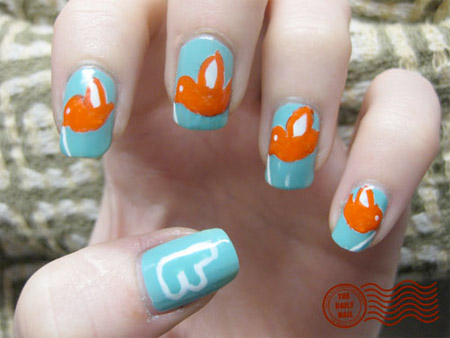 Spongebob Nails
SpongeBob SquarePants nail art created by Maria Katrina Tiong. [link]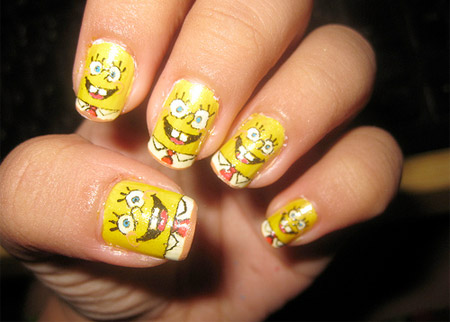 Soft Drink Nails
Nail art by Janet Riffe features brand names of popular soda drinks. [link]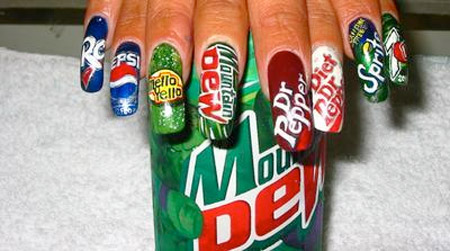 Zipper Nails
Stylish nails designed by Laura Sofiakoski feature a real zipper. [link]