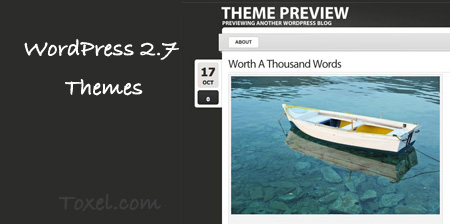 WordPress is a state-of-the-art publishing platform with a focus on ease of use and web standards.
This post features a collection of high quality free WordPress 2.7 themes.
01 – Elegant Grunge Theme
Elegant Grunge is an unwashed yet crisp WordPress 2.7 theme inspired by wefunction.com.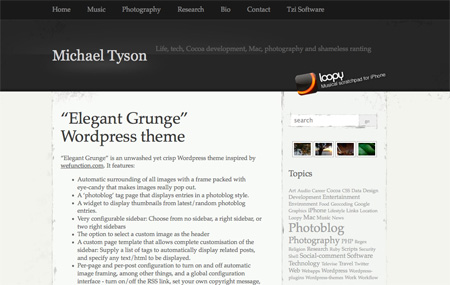 02 – FREEmium Theme
Highly customizable WordPress theme designed by Paul Kadysz and developed by Dariusz Siedlecki.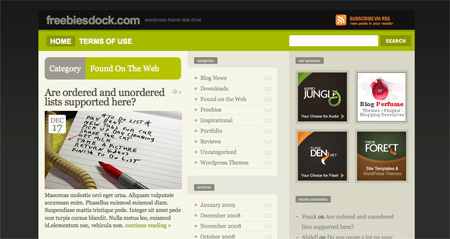 03 – Irresistible Theme
Irresistible is a visually-rich personal blog WordPress 2.7 theme, with a little bit of a multimedia focus.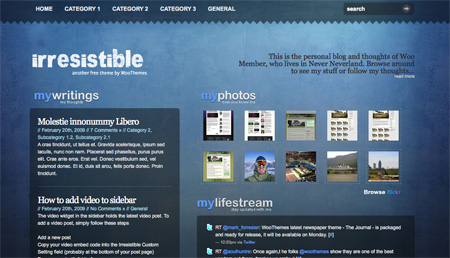 04 – Typogriph Theme
Typogriph is a two-columns theme, with a liquid layout and support for all the features introduced with WordPress 2.7.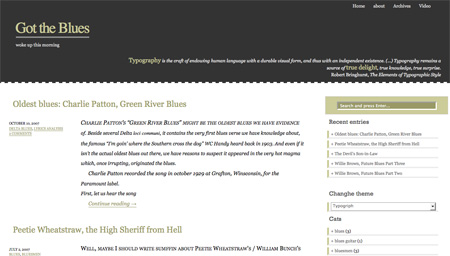 05 – The Unstandard Theme
The Unstandard is a split two/three column WordPress 2.7 theme where the home and archive index pages utilize photos rather than text.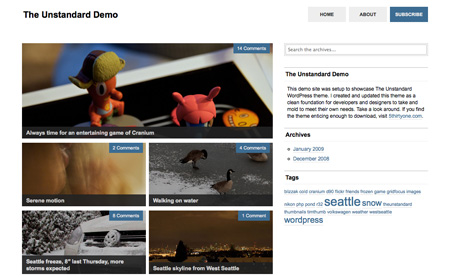 06 – Milano Theme
This is an elegant WordPress theme with unique color combination.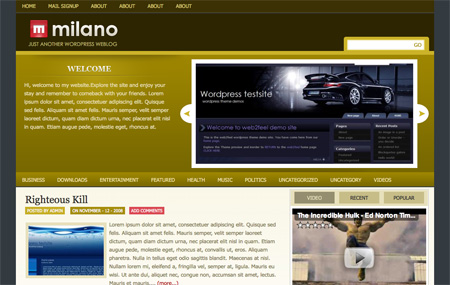 07 – Simple Balance Theme
Beautiful theme with built-in support for threaded comments.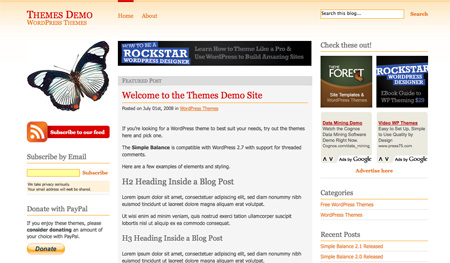 08 – Gallery Theme
Designed by Christopher Wallace, Gallery is a beautiful, free, gallery-style theme for WordPress.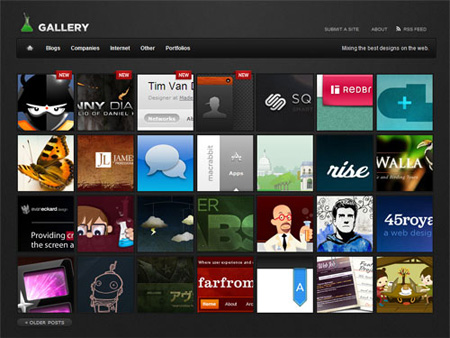 09 – Simple Paper Theme
Simple Paper comes with a unique design (left-aligned), fixed menu, stylized comments, paginated posts and easily editable CSS.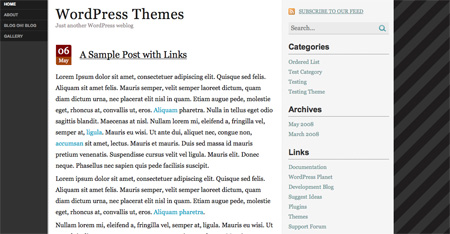 10 – Typebased Theme
Typebased is a free, personal WordPress theme, with a very clean and elegant style.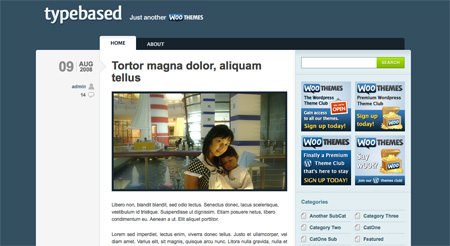 11 – Grid Focus Theme
Grid Focus is a three column widget enabled WordPress 2.7+ compatible WordPress theme. The latest update is completely optimized and stripped of any unnecessary code allowing for complete customizability.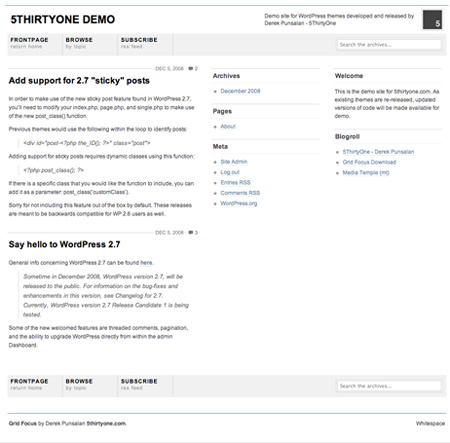 12 – Old School Theme
It is a stylish blue design. This theme represents the future for the Hybrid framework. You must have Hybrid installed to use this theme.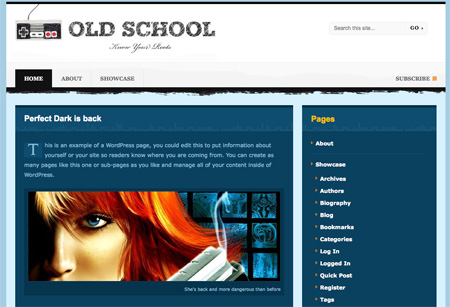 13 – Undedicated Theme
Undedicated is a free, minimal WordPress theme developed for those who love simplicity.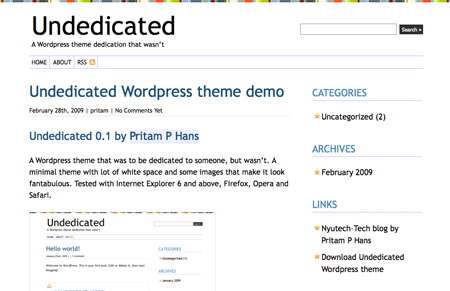 14 – Equilibrium Theme
Equilibrium WordPress theme is aimed at those who want a clean and simple magazine styled blog.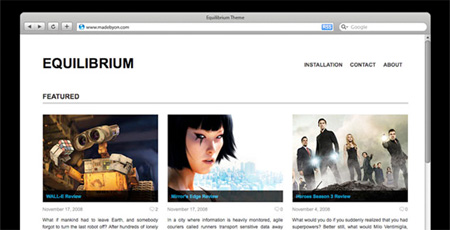 15 – WP DashboardLike Theme
WordPress theme inspired by WordPress 2.7 Dashboard.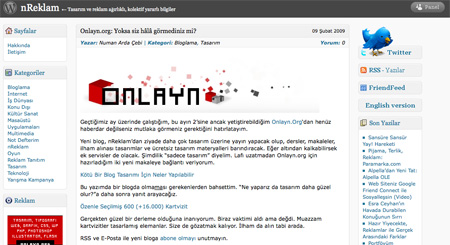 16 – Linquist Theme
Linquist is a simple, portfolio oriented theme, without the usual blogging garbage.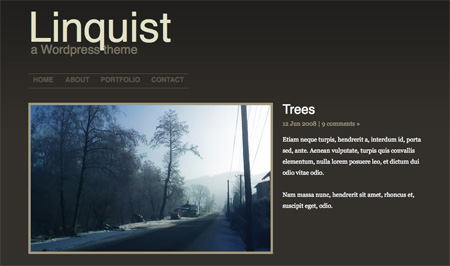 17 – Magazeen Theme
This beautiful 2-col-theme was designed with the main focus being on typography, grids and magazine-look.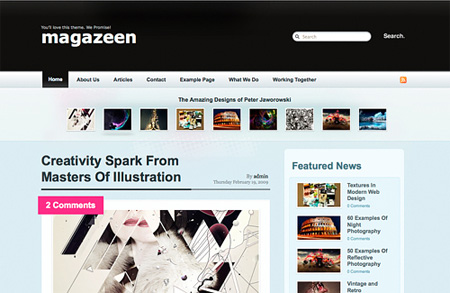 18 – LightWord Theme
Simply clever theme with two columns, right-sidebar, fixed-width and widget-ready. Compatible with WordPress 2.7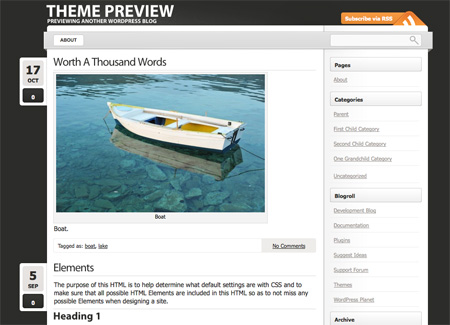 19 – Hybrid News Theme
This theme is meant to be a theme purely for news site. It has extra widget sections, double navigation menus, drop-down menus, a featured slider, and pretty much anything you'd need to run a complete news site.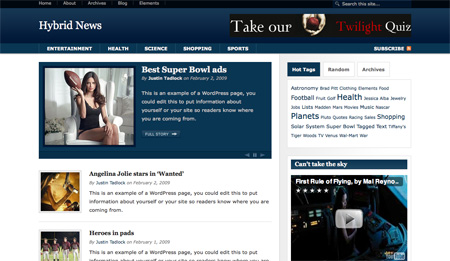 20 – Portfolio WPESP Theme
Portfolio – WPESP Theme is a "minimalist" Theme based on the idea of portfolio created by DAILYWP. The Theme is a starting point in the creation of portfolios, using WordPress as CMS.