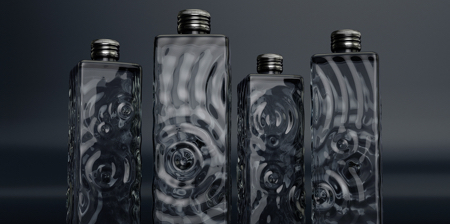 Environmentally friendly glass bottle features a texture that imitates ripples on the surface of the water.
Kyrgyzstan has large reserves of spring water due to its glaciers and snowy mountains.

The task was to create packaging for spring water that reflects its purity.

Glass is a pure and natural material that is safe for human health and does not alter the taste of the product it contains.

BULAQUA name combines Kyrgyz word "bulak" ("a spring") and word "aqua".

Nature inspired BULAQUA ripple effect water bottle designed by Kan Salt.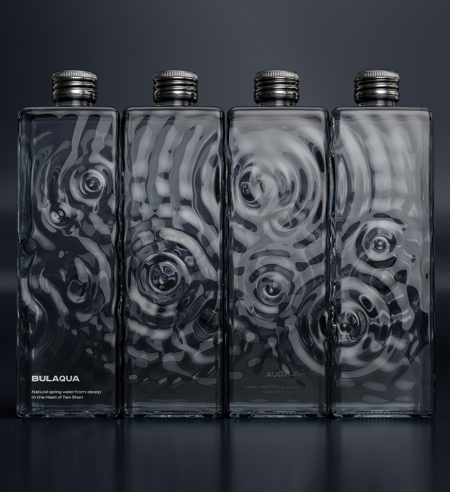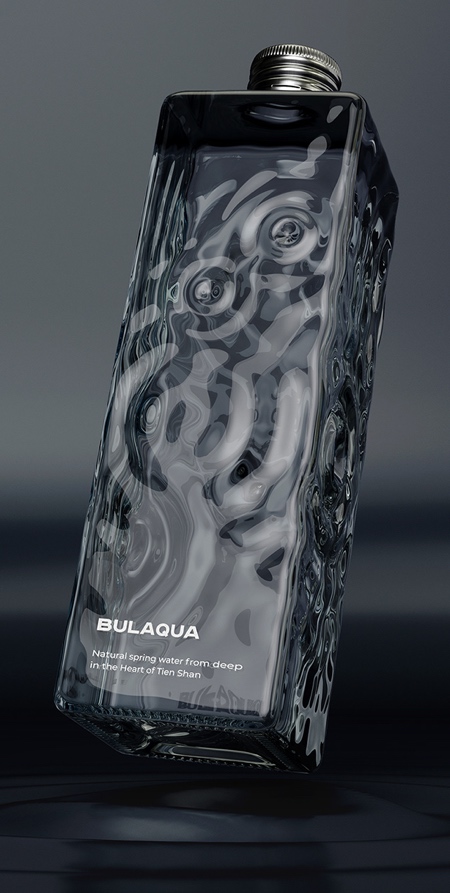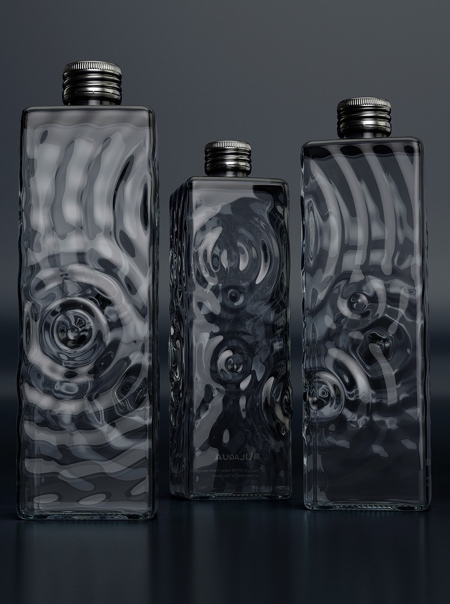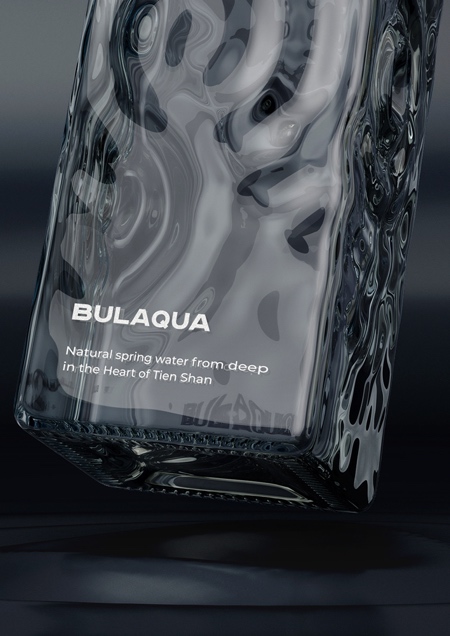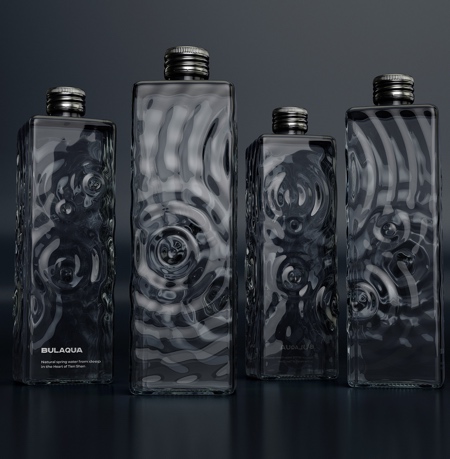 Also check out: Waves Water Bottle