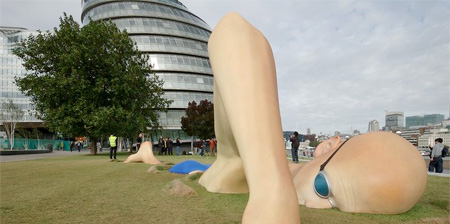 London Inc reality TV show on the Discovery Channel has commissioned two giant statues to be build and installed in London for promotion.
First statue located near London Bridge features a life-like swimmer swimming through the grass.

Second statue located at Victoria Station features a giant woman trying to get into a photo booth.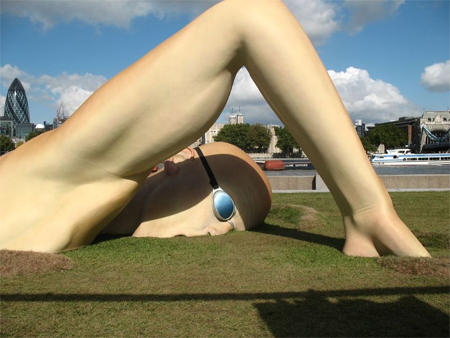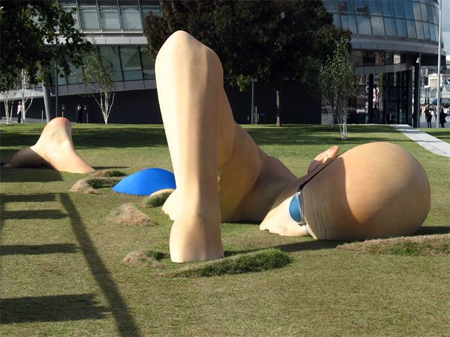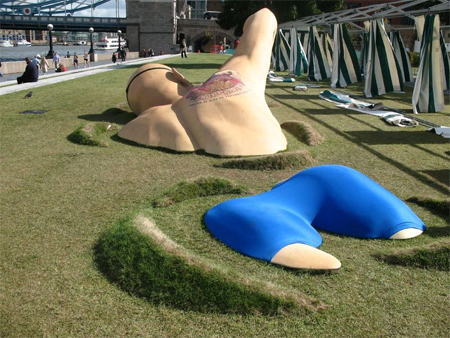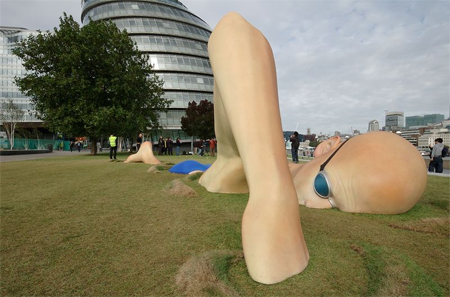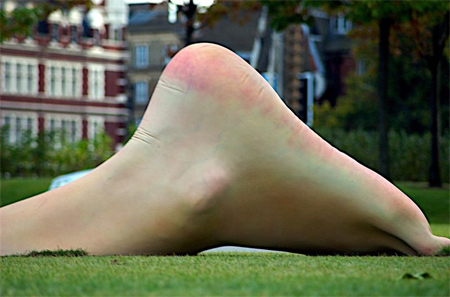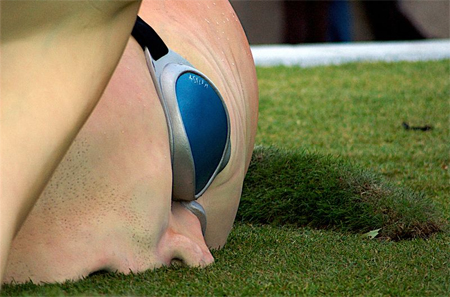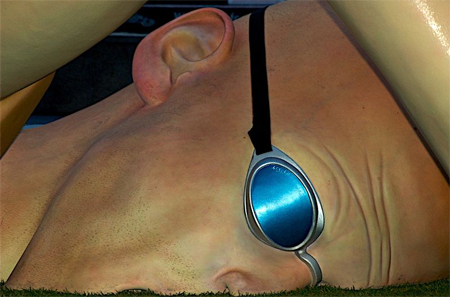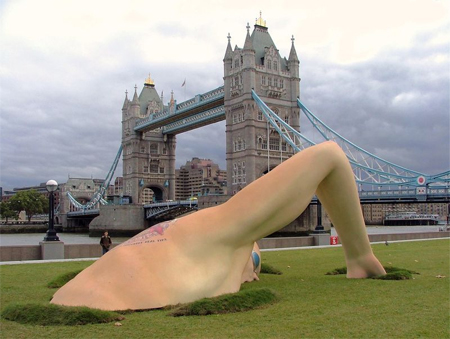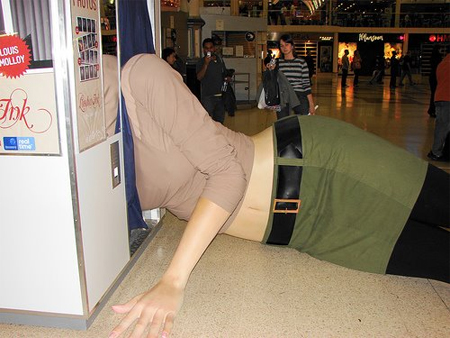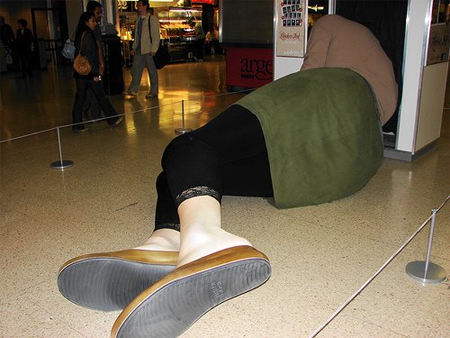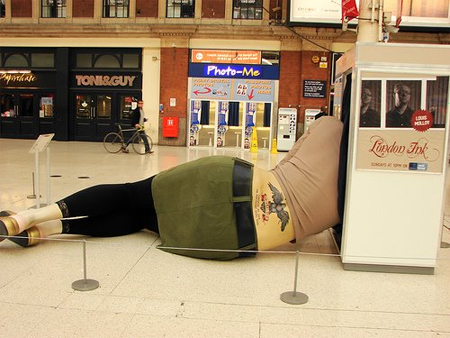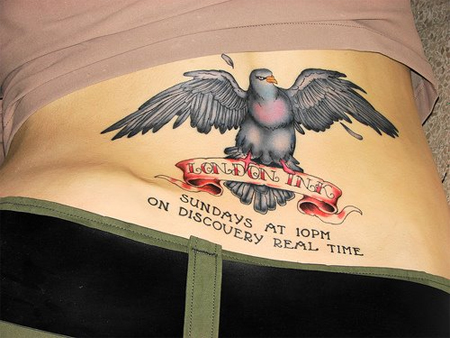 Also check out: Discovery Channel Shark Building