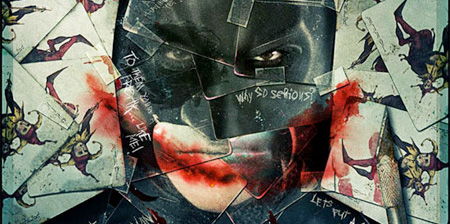 Creative new poster for The Dark Knight, a sequel to 2005's Batman Begins.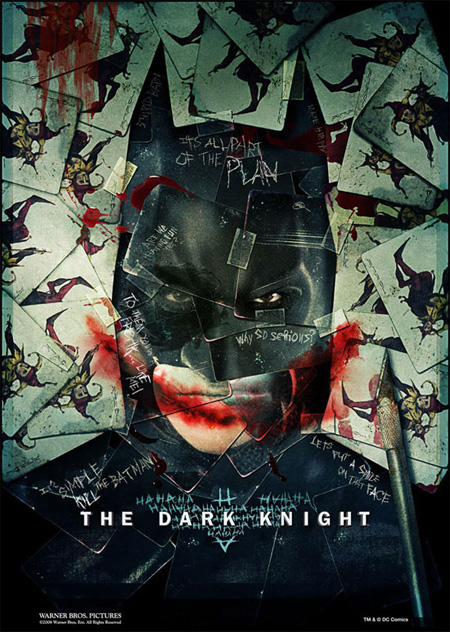 The Dark Knight is directed by phenomenal filmmaker Christopher Nolan (Memento, Batman Begins, The Prestige) and co-written by Nolan, his brother Jonathan Nolan (The Prestige), and David S. Goyer (Blade, Batman Begins).

Batman is part of the DC Comics universe of legendary characters.

The Dark Knight will hit theaters worldwide on July 18th this summer.