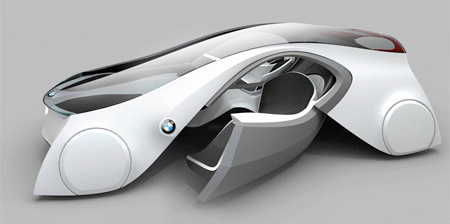 Concept car is a car prototype made to showcase new styling and technology. Here at Toxel, we also believe that concept cars are made to inspire!
Therefore, today's post showcases creative concept car designs.
Audi O Concept Car by Ondrej Jirec
The 2008 Audi O concept was designed by Ondrej Jirec, a design student from the Czech Republic who is beginning studies at the Art Center College of Design, Pasadena, California in 2008.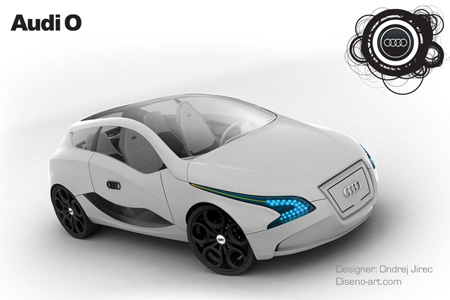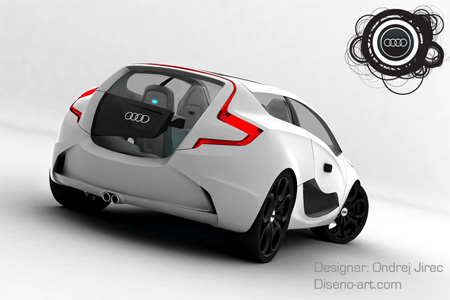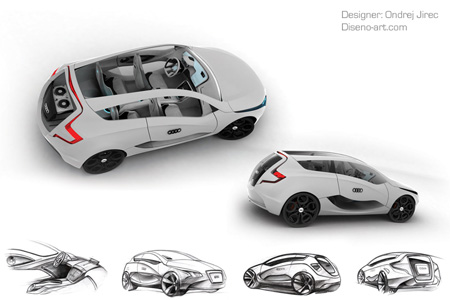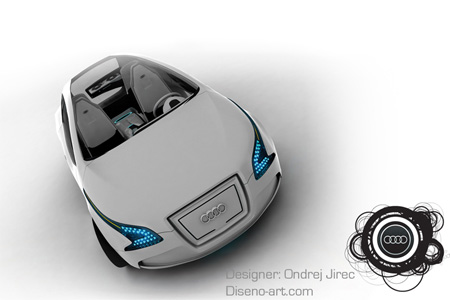 MAG Magnetic Vehicle Concept
Winner of the unseen technology award at the Interior motives design award 2007, the MAG magnetic vehicle concept from Slovak designer Matúš Procháczka showcases two special technologies in one vehicle. Using magnetic power, the vehicle uses an electric engine that has a polarity which is the same as in road. Of course this will also require the roads to be made of huge concrete panels with magnets formed in them.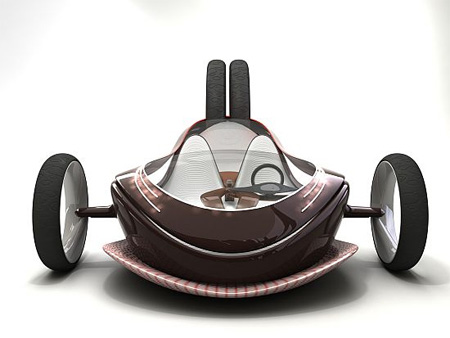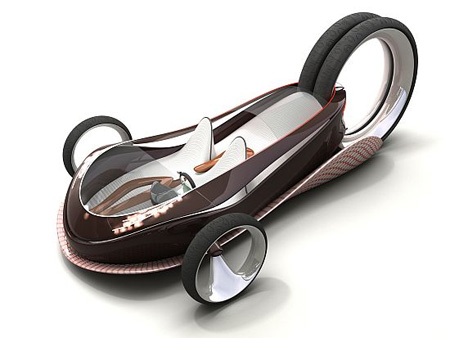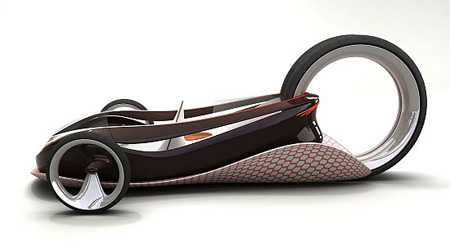 Royal College of Art Concept Cars
The postgraduate course, with a global reputation for nurturing up-and-coming car designers, boasts an alumni that reads like the who's who of the car design world.

This year's fourteen graduates kept the flag flying. Competing for the 2008 Pilkington Automotive Vehicle Design award, their projects ranged from a fresh take on eco-design to finding new ways of expressing personalisation. A couple of the students even challenged the status quo by designing boats for an imaginary future destroyed by global warming.
– Phoenix concept by Sergio Loureiro Da Silva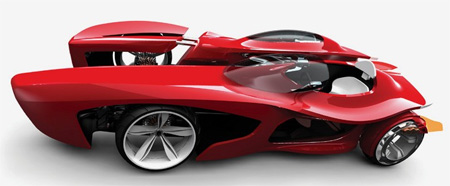 – Airflow concept by Pierre Sabas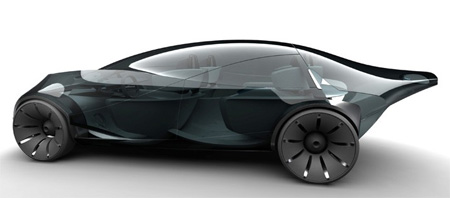 – Nuaero concept by Jon Radbrink
– Nereus concept by Ceri Yorath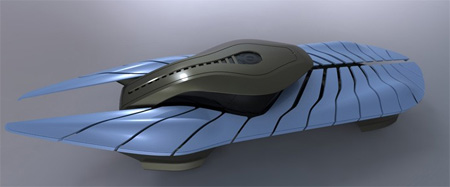 – Iomega concept by Joonas Vartola

– Noah concept by Jung Hoon Rhee

– Enigma concept by Paul Howse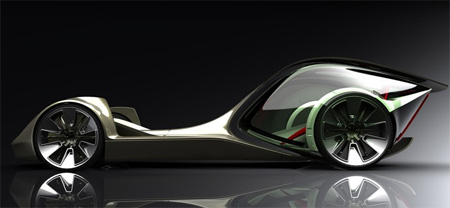 BRB Evolution Folding Concept Car
BRB Evolution concept is not only capable of fitting into tight spots with it's Dyson vacuum-like design, but it's also intended to be "green." The concept car's powered by electricity or hydrogen, in effect solving what Bailey considers to be the two main problems of the city of the future: pollution and overpopulation.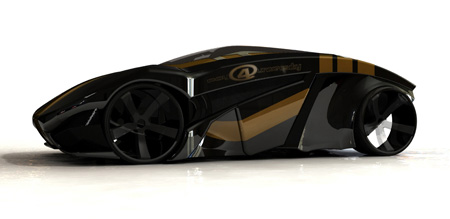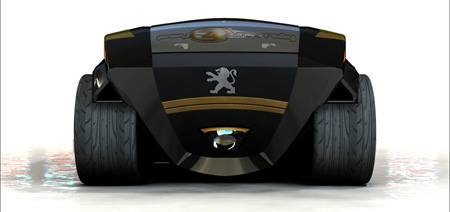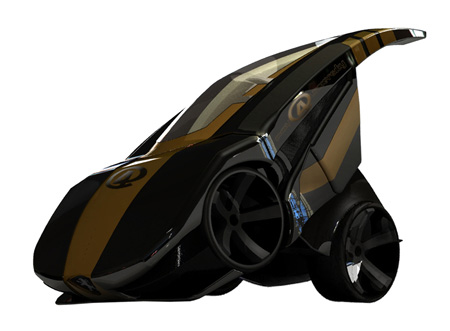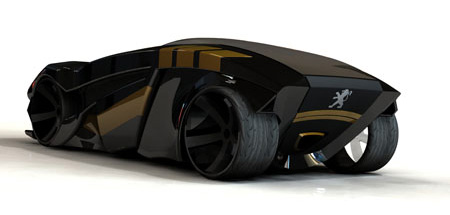 BMW 2015 Concept Car
The final projects of the Transportation Design students at Turin-based IED (istituto Europeo di Design), developed in partnership with BMW with the goal of creating a car for 2015 interpreting the language evolution and the brand's philosophy.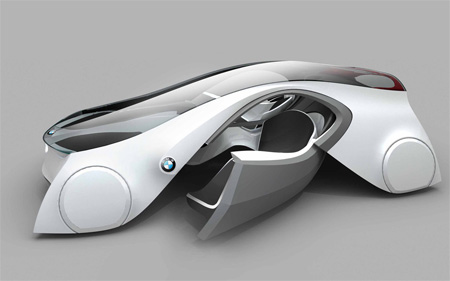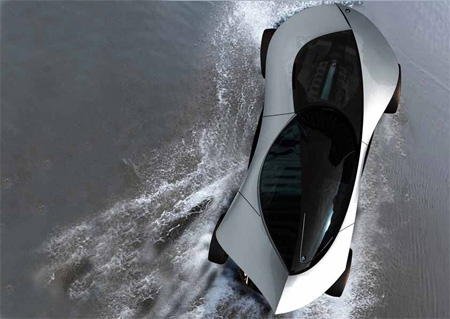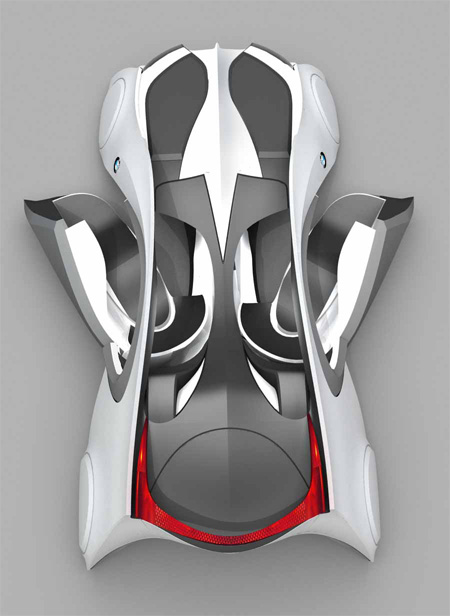 Also check out: 12 Cool Lamborghini Concept Cars