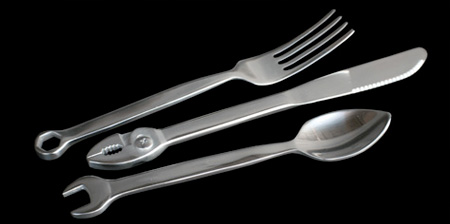 Collection of unusual and creative tableware designs from around the world.
On/Off Mug
At first glance it's simply a standard black mug with big white letters that say "OFF". Nothing fancy, but once you add the hot beverage of your choice, the mug changes color to white and in big black letters it states: "ON".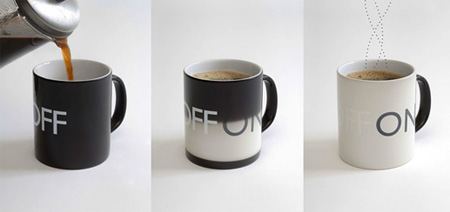 Stacked Cups
Stacked is comfortable in the hand and amusing to the eye. No matter how you grab it, it's guaranteed to enliven your coffee break and perk up your pantry.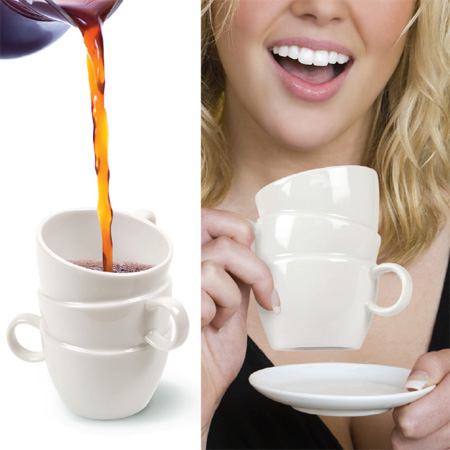 Creative fruit tray by Janne Kyttanen can hold up to 9 oranges.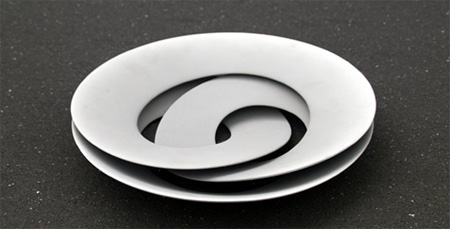 Outdoor Cutlery
Find the branch that is right for you, attach it to the desired tool and voila you have a fork, knife or spoon. Replace the branch whenever you feel like.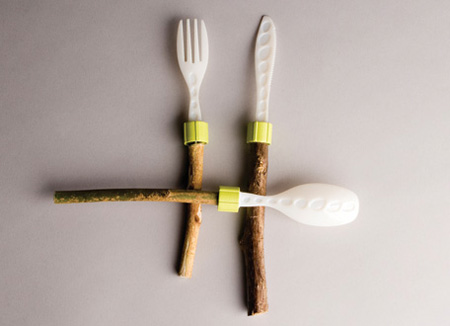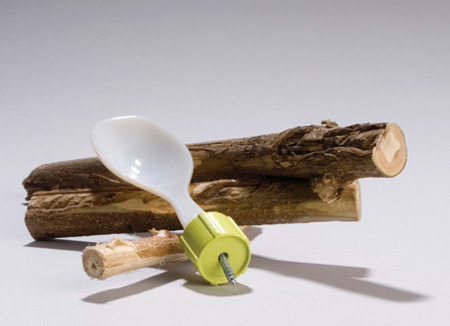 Tea Bag Coffin
With the "Tea bag Coffin", the drinker can tidily bury the bag under the cup and out of the way. RIP.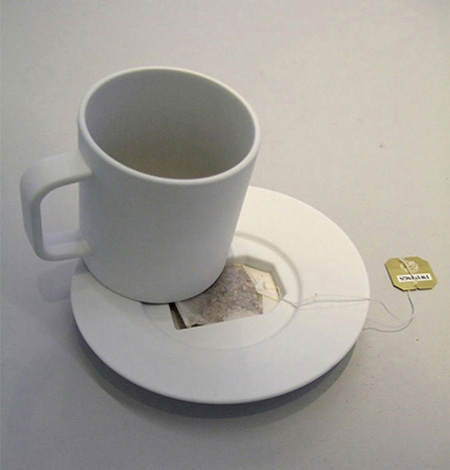 Eva Solo Smiley Bowl
The Smiley bowl always smiles at its surroundings, and it is always ready to lend a helping hand to hold nuts, sweets or all the stuff that you carry around in your pockets.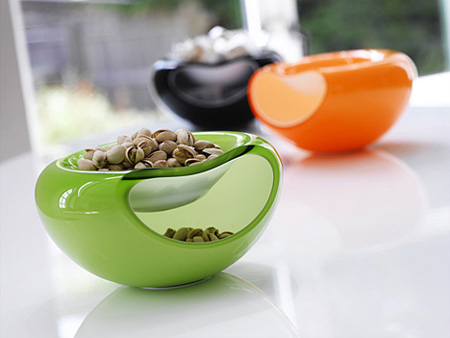 Ceramic Noodle Cup
Why pollute the earth by throwing away Styrofoam cups when you can have your very own reusable ceramic Noodle Cup?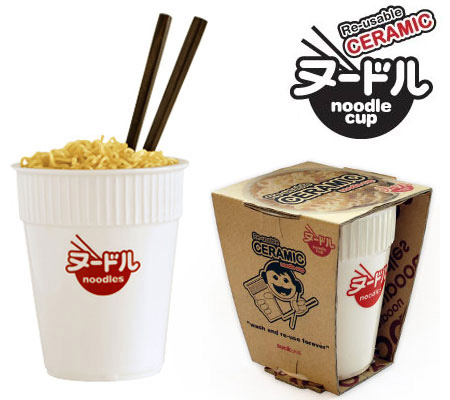 Creative SmileCups by Studio Psyho.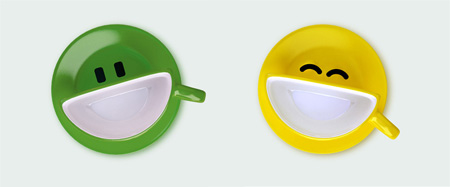 Drink Selector Mug
Tired of telling people how you like your tea or coffee? Twist rings to reveal your choice of drink and your milk and sugar preferences.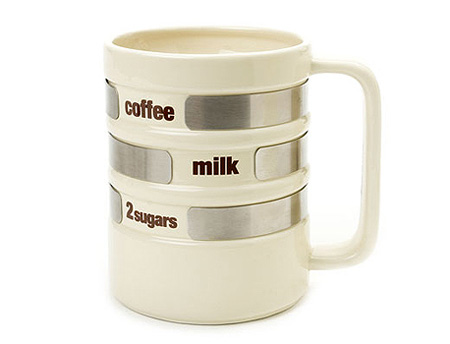 Fruit Loop Centerpiece
This innovative fruit bowl lets you bring the Ring Cycle to your own table.

Terrorist Teapot
Scary Tea Pot is a set including the tea pot and the balaclava tea cosy.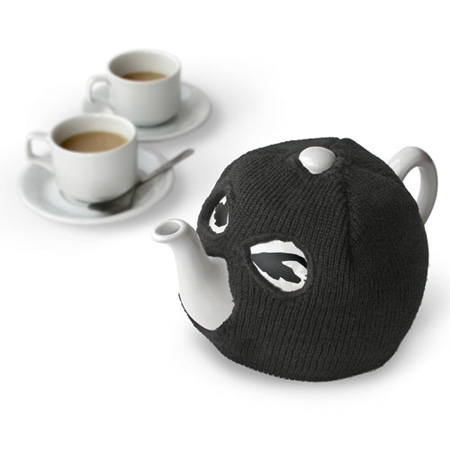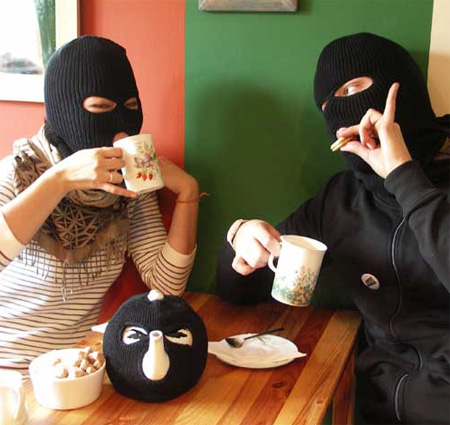 Small Apple Dish
By having an appropriate place in the dish, your fruit waste becomes an esthetic part of your meal.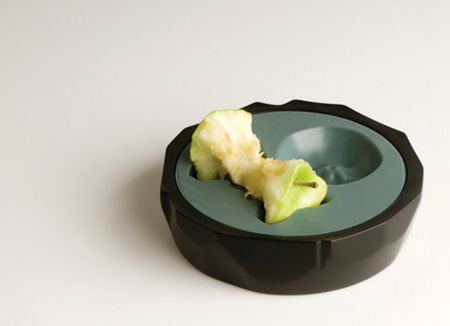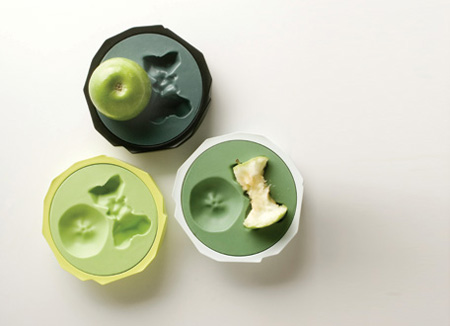 My Cuppa Mug
My Cuppa helps you mix your drink to the perfect consistency, based on the color-coded guide inside. Options include everything from a straightforward "milky" to an extra-strong "builder's brew".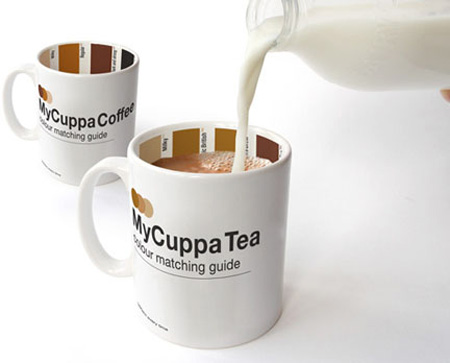 Edge Plate
Creative "half on half off" plate.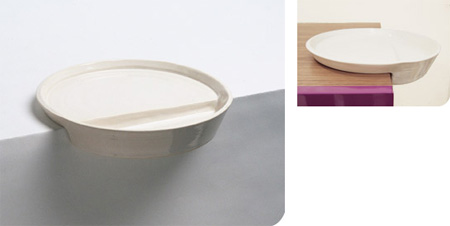 Eco-Friendly Log Bowls by Doha Chebib.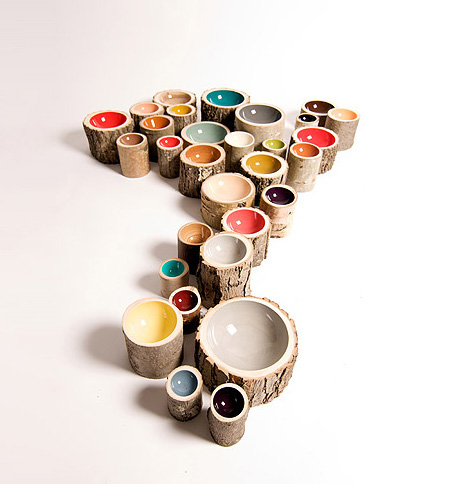 Wrenchware Tableware
Wrench-handled knife, crescent-wrench spoon and ratchet fork. [buy]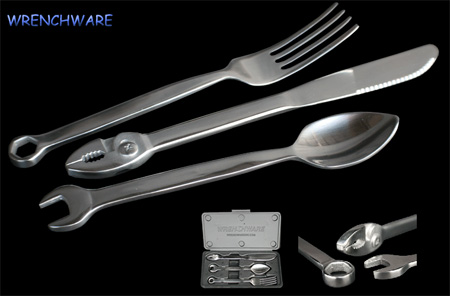 Also check out: Creative and Unusual Cutlery Designs