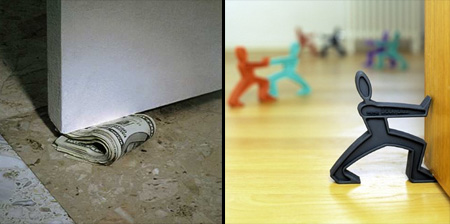 Modern door stoppers and creative doorstop designs that will hold your door open or closed in style.
Swiss Cheese Doorstop
Sadly, this piece of cheese is not meant to be eaten. It will just sit there holding open your door, making you hungry. [buy]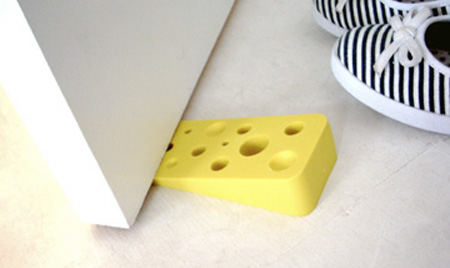 Wizard Of Oz Doorstop
Creative doorstop looks just like the Wicked Witch of the East did when Dorothy's house landed on her. [buy]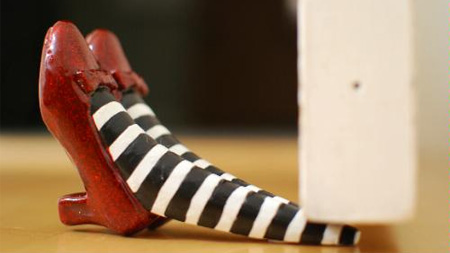 Banana Doorstop
The oldest joke is now the funniest doorstop. Clever silicon banana firmly holds doors open or shut.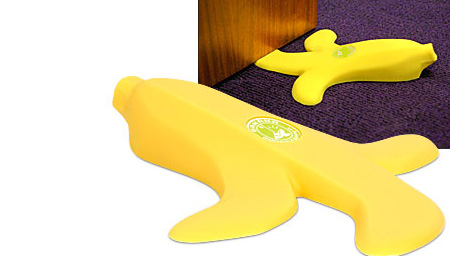 Key Doorstop
Use a key to open your door and use a key doorstop to keep it open.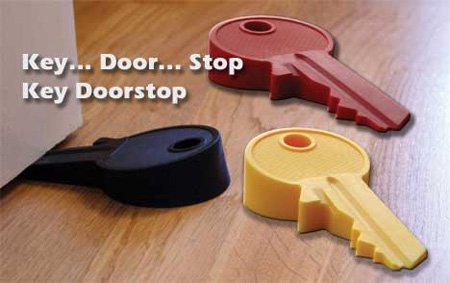 Stop Doorstop
Chunky doorstop in the classic super hero comic book style. Working hard day and night to keep your entrances wide open and your home free from slamming doors!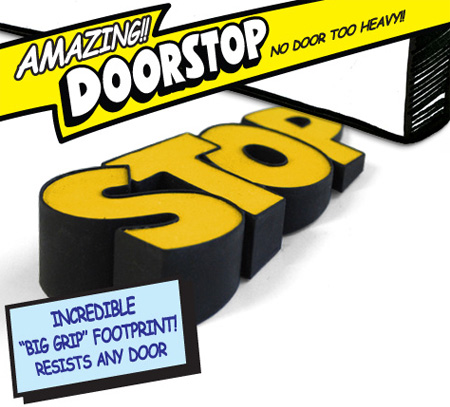 Elephant Trunk Doorstop
Unusual elephant trunk doorstops from Japan will hold your door and make anyone's day brighter.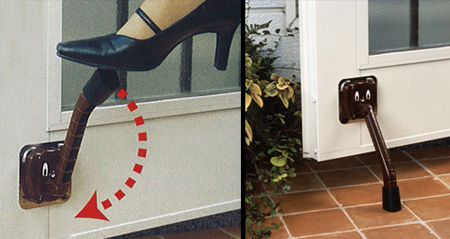 Cross Doorstop
This creative door stopper cross will hook on the door after use.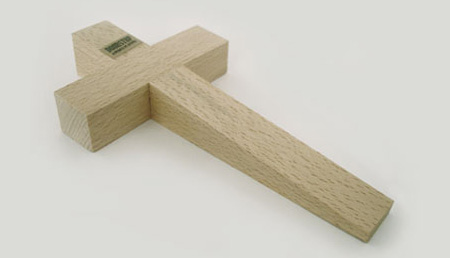 Wedge Racer Doorstop
Unusual wooden doorstop car designed by Gitta Gschwendtner.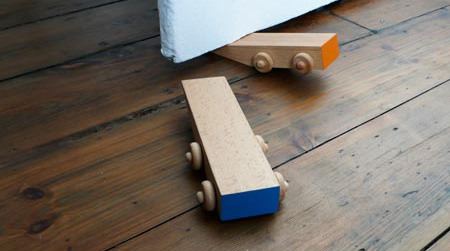 Dachshund Doorstop
Created to wedge snugly under a door, it has foam dots on the bottom to keep it in place and protect your floor.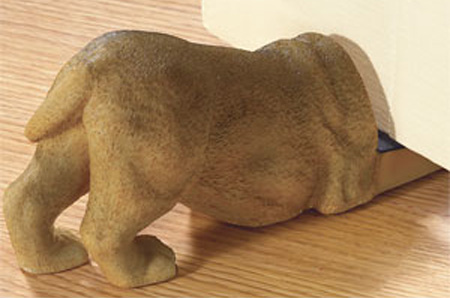 Mr P Doorstop
While taking a nap, Mr P has become a very useful but unfortunate rubberized doorstop.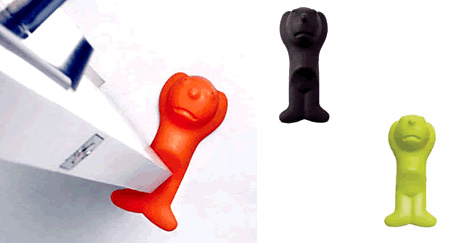 Paint Tube Doorstop
Cool little tube-shaped doorstop holds doors firmly in place.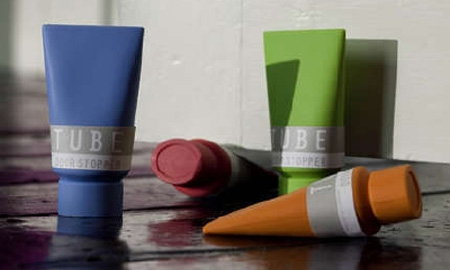 Gold Doorstop
Designed by Arik Levy, this doorstop shows complete carelessness with money.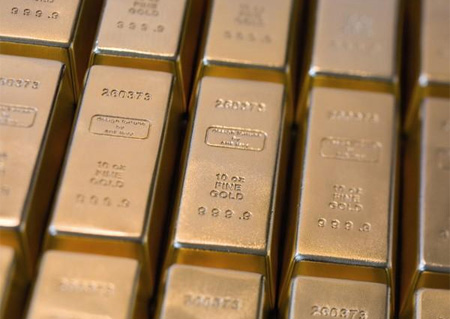 Foot In The Door Doorstop
Wedge the toe of one of these rubberized stilettos under your door – the fun and practical way to keep your door open.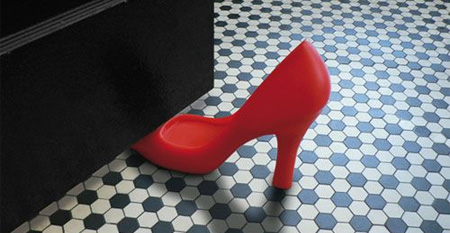 James the Doorman
James is the perfect gentleman and will hold the door open for you by wedging his foot under it.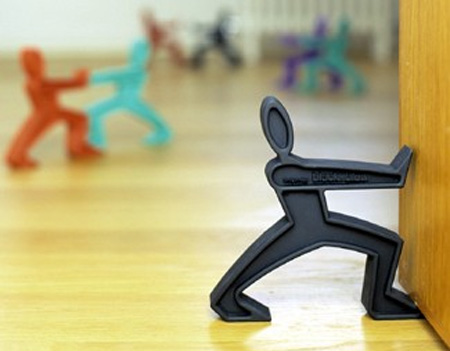 Also check out: 10 Unusual and Creative Doors