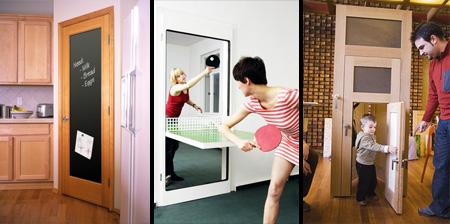 Collection of modern doors and creative door designs that will spice up your home and surprise your guests.
Sliding Glass Door
Beautiful sliding glass door will look great in any home or office.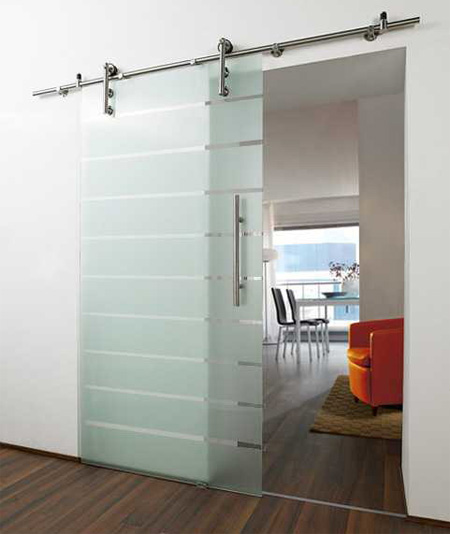 Staircase Hidden Door
Always remember that a thief can't burglarize a room he can't find.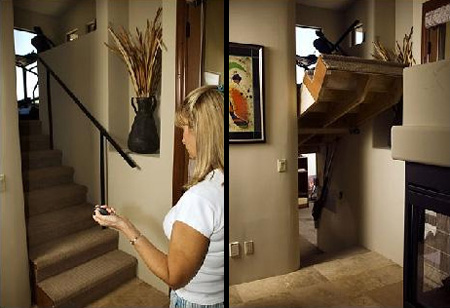 Chalkboard Door
Magnetic chalkboard doors are prefect for families on the go. Children can create original works of art directly on the door itself and parents will like it as a place to post grocery and to-do lists.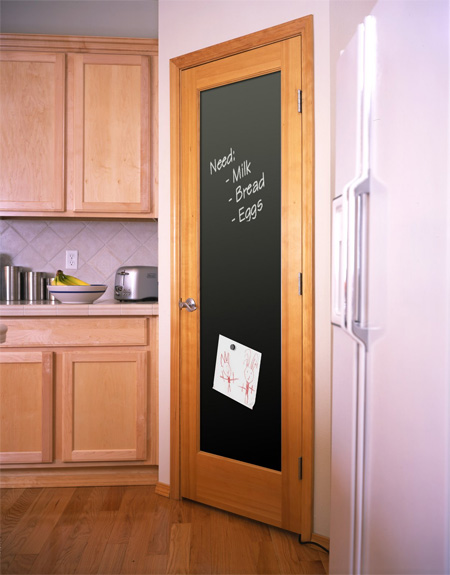 Two Way Door
Innovative ERGON door mounting system allows the door to be opened in both directions. [more]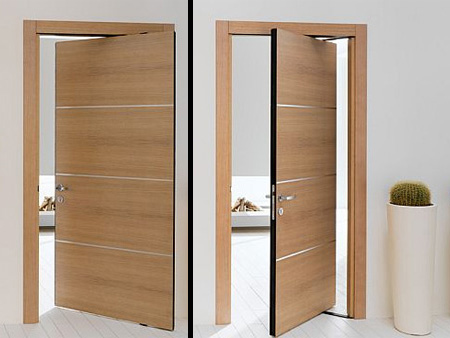 Futuristic Door
Maxdoor front door by Nódesign requires remote control instead of a key for door locks and comes with an LED display that shows apartment numbers directly on the door.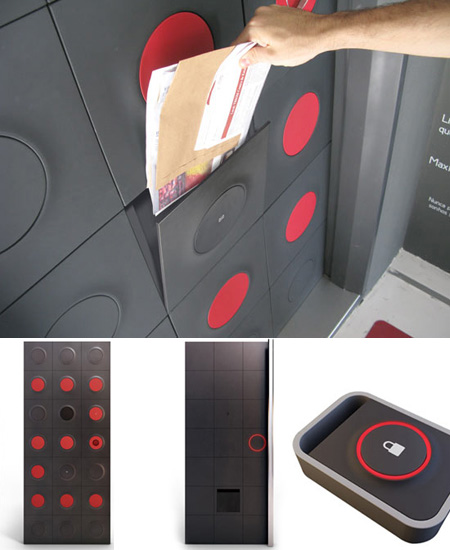 Ping Pong Door
Designed by Tobias Fränzel, this cool door turns into a ping pong table when needed. [more]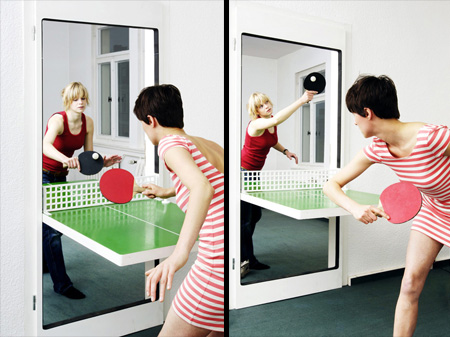 Light + Air Door
The series of holes in the door can be opened and closed by sliding the knob that adjusts the amount of light and air that gets in the room.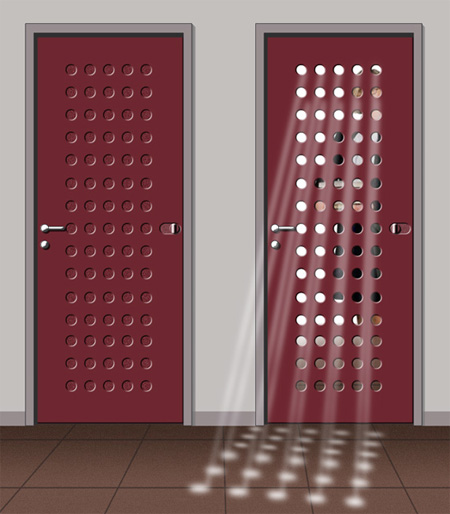 Shattering Door
Amazing door design by Leandro Erlich from Argentina. [more]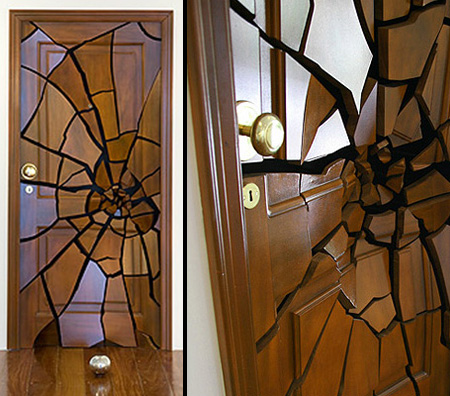 Moving Walls Door
Contemporary moving wall / door design by Lotty Lindeman.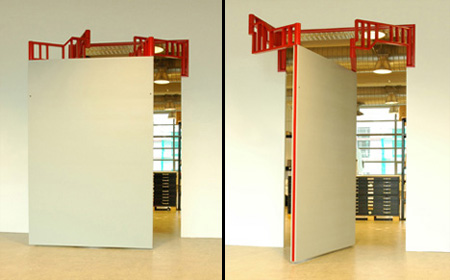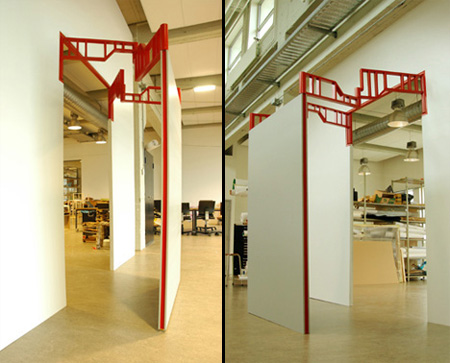 3 in 1 Door
UK design group Slam has designed the world's first 3-in-1 door.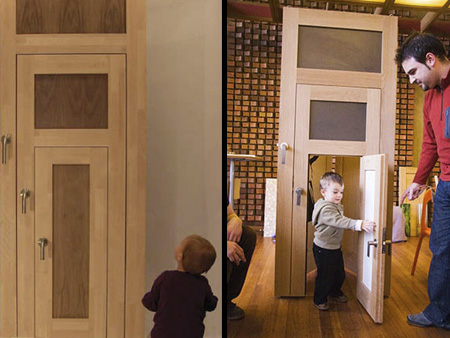 Also check out: Cool and Innovative Door Handles