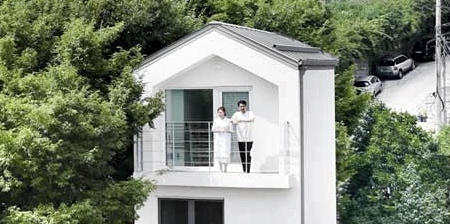 Compact house for two people features vertically stacked rooms designed to efficiently maximize available living space.
"Seroro" vertical house constructed by Smaller Architects is located in the heart of Seoul where the price of land is very high.

Parking space is on the ground floor, living room and small bathroom is on the 1st floor, kitchen on the 2nd floor, bedroom and second bathroom on the 3rd floor, and dressing room with a large bathtub on the 4th floor.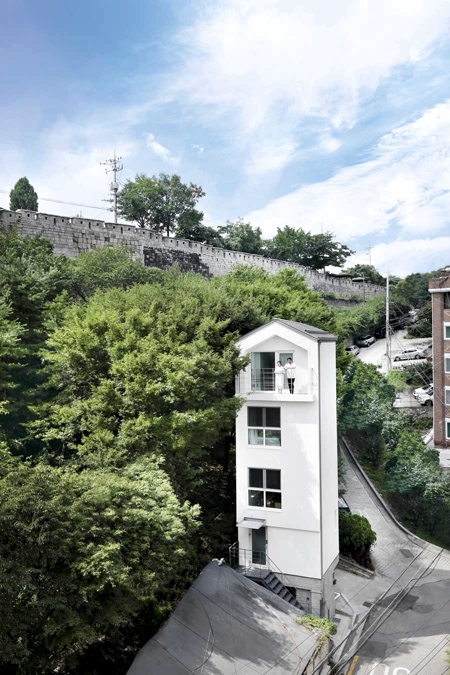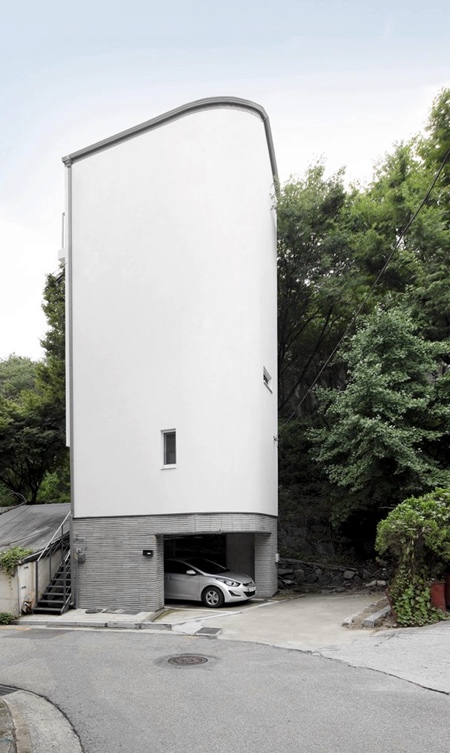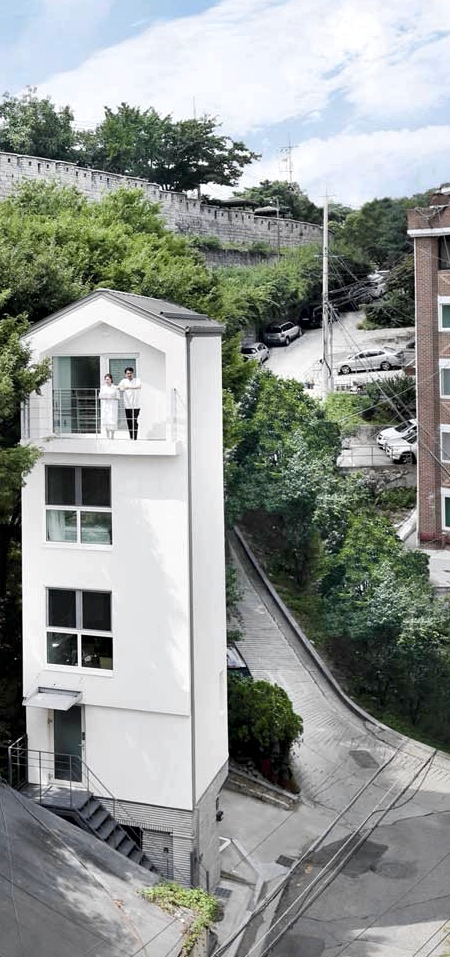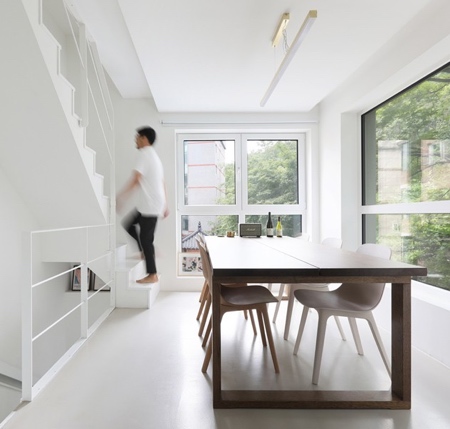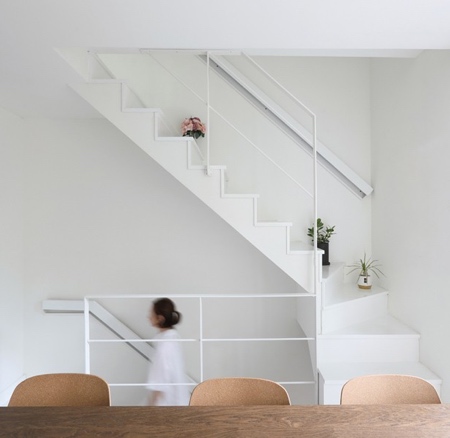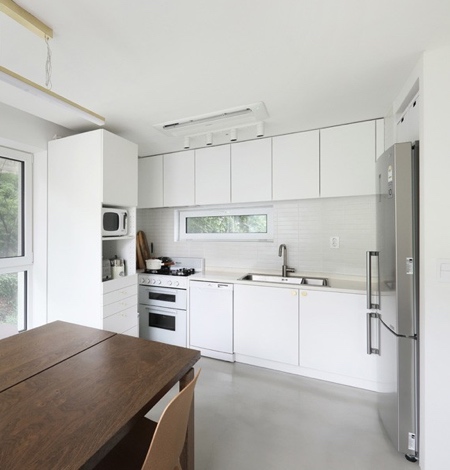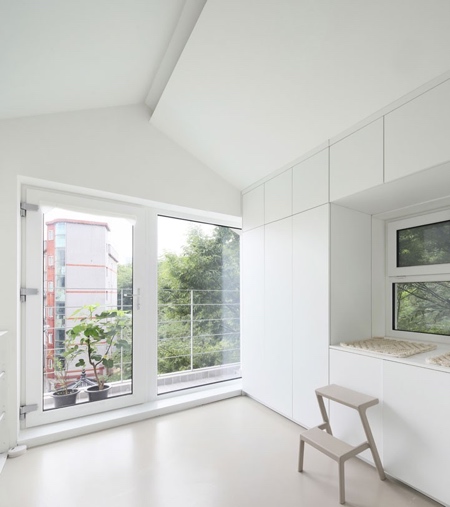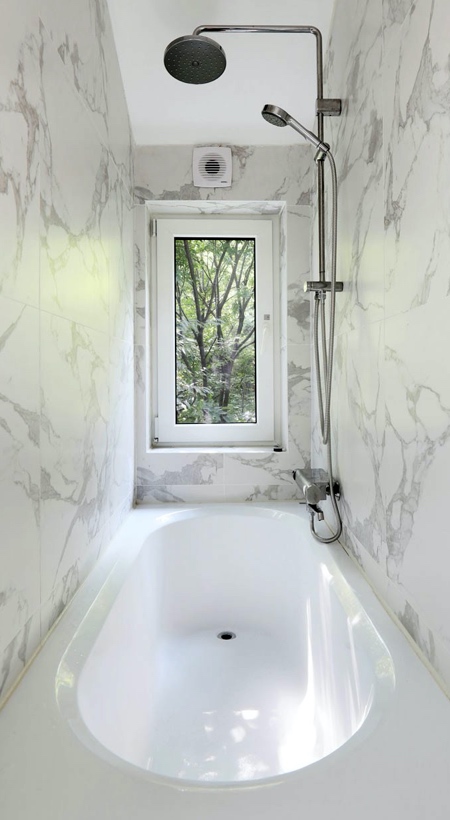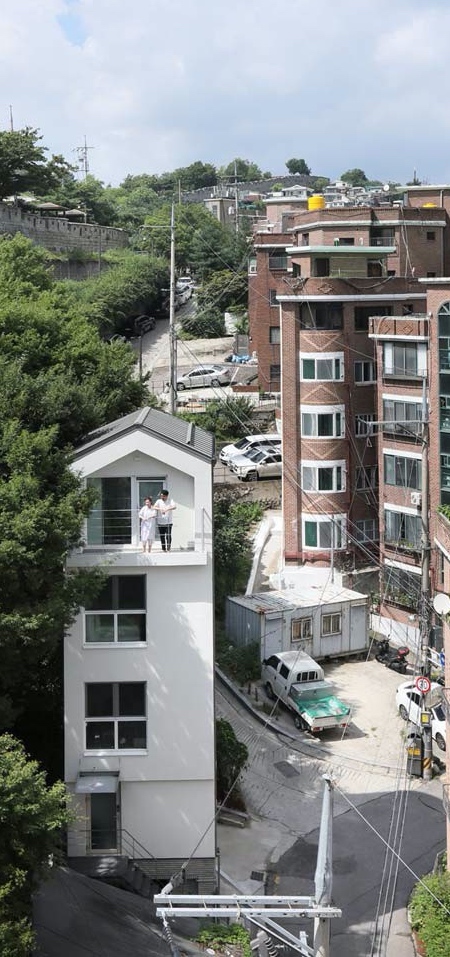 Also check out: Narrow House