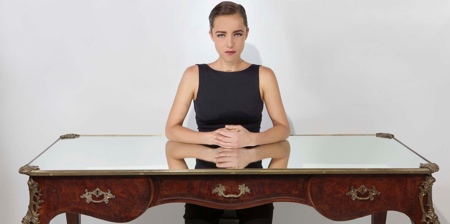 Recycled antique desk made out of walnut, bronze, and mahogany combined with reflective mirrored glass top.
"Narcissus Desk" created by Sebastian Errazuriz inspired by Caravaggio's painting of Narcissus looking at his own reflection.

Completely restored 1880s French desk allows people to have moments of reflection, work, and make important life decisions.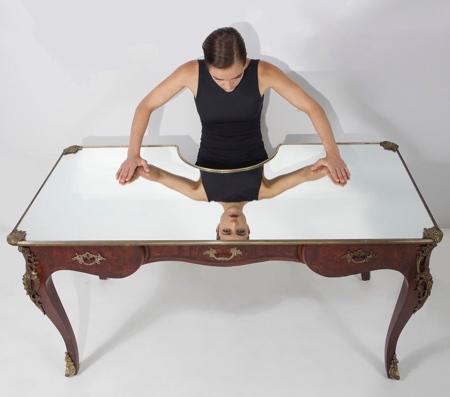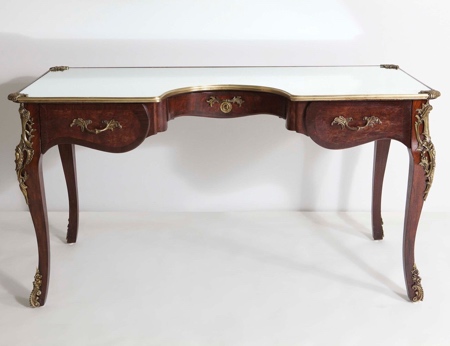 Narcissus Desk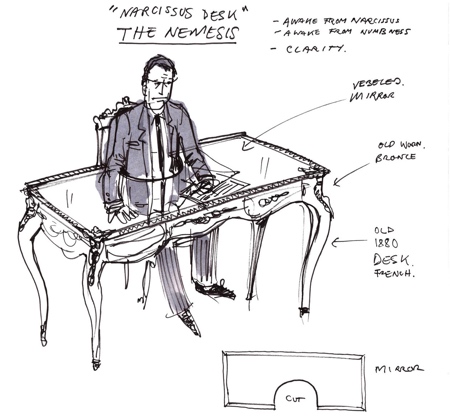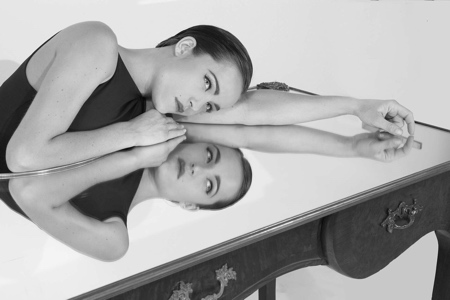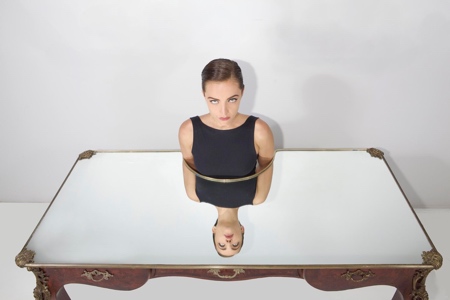 Also check out: Mirror House