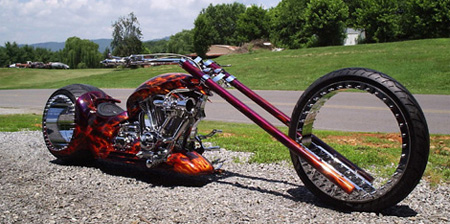 The Hubless Monster chopper by Amen Design is the world's first fully functional motorcycle with two hubless wheels.
Hubless (centerless) wheel is a type of wheel with no center hub. To be precise, however, the hub is actually almost as big as the wheel itself.

Advantages include: decreased weight, lower center of gravity, increased braking leverage, and more accurate steering.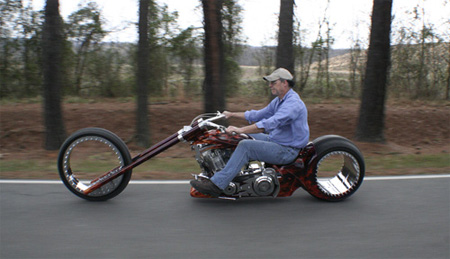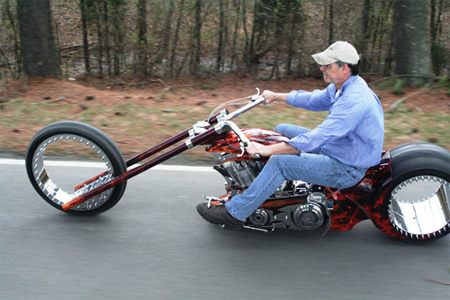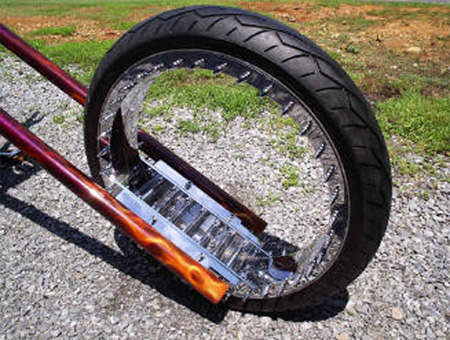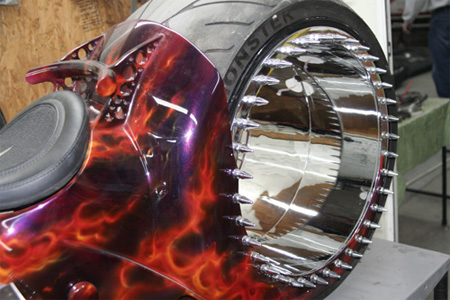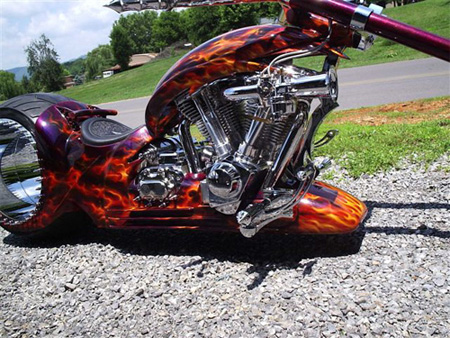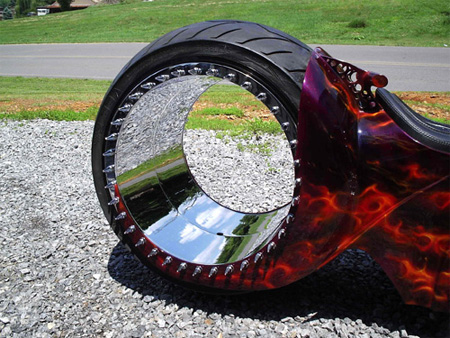 Also check out: Predator Helmet and Stormtrooper Motorcycle Suit