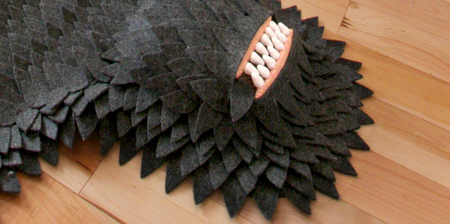 Unusual and creative rug designed to look like scary Monster with large teeth.
Awesome "Monster Skin Rugs" handmade to order by Joshua Ben Longo.

Made of polyester felt scalese with polyester stuffing and polymer clay teeth.

No real or cartoon monsters were harmed in the making of this cool rug.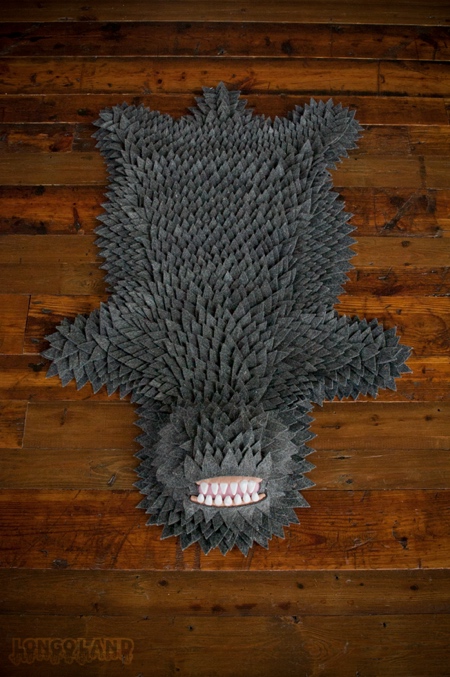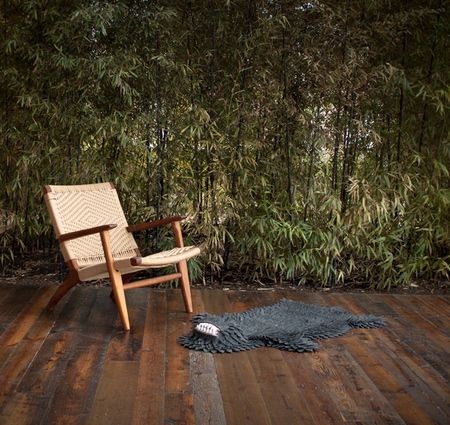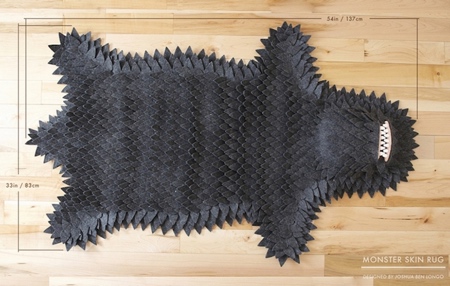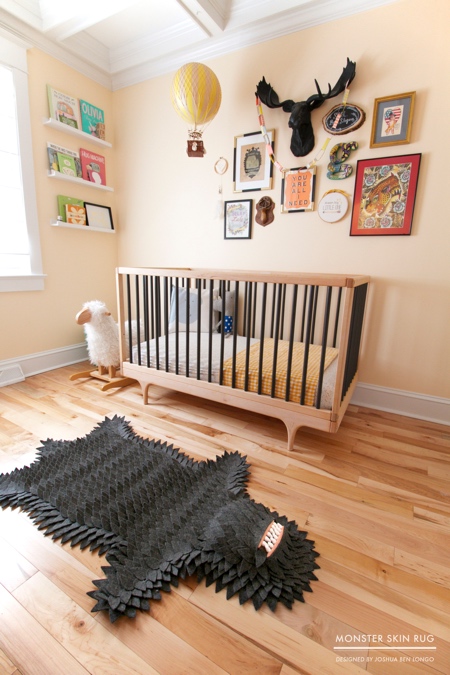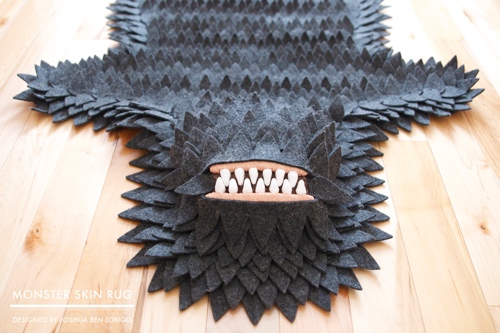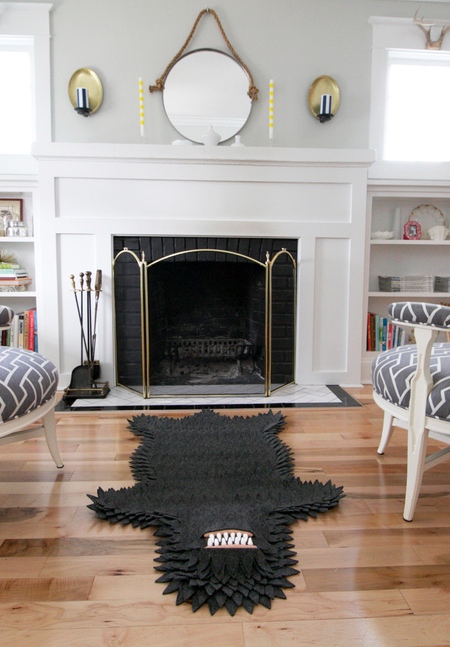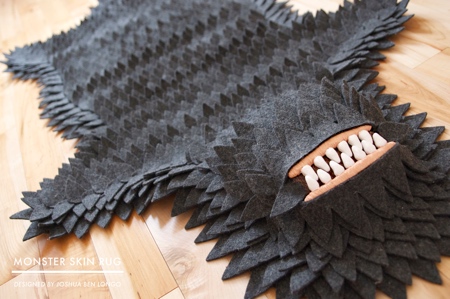 Also check out: Tom and Jerry Rug