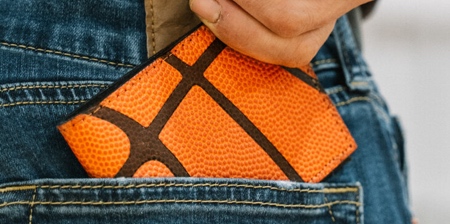 Unusual wallet designed to look and feel like a real basketball is a perfect gift for players, coaches, and NBA fans.
Genuine basketball wallet from Pro Style Sports is made out of high quality full grain basketball leather. It even smells like a professional basketball.

Wallet interior made of split grain black leather features 8 credit card slots.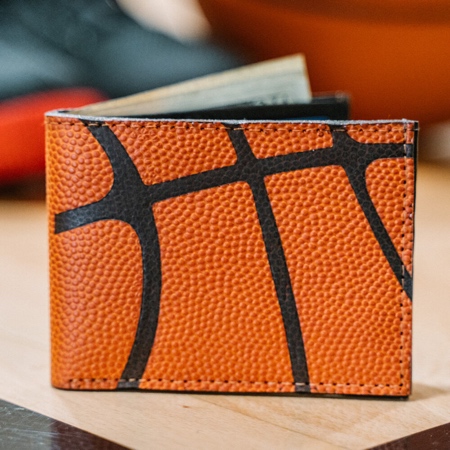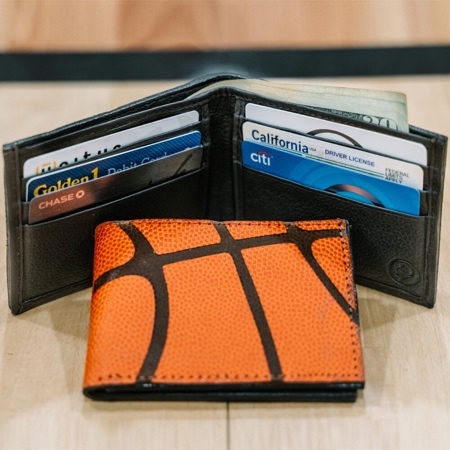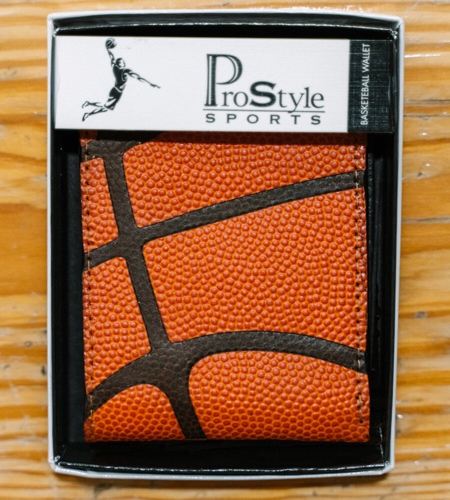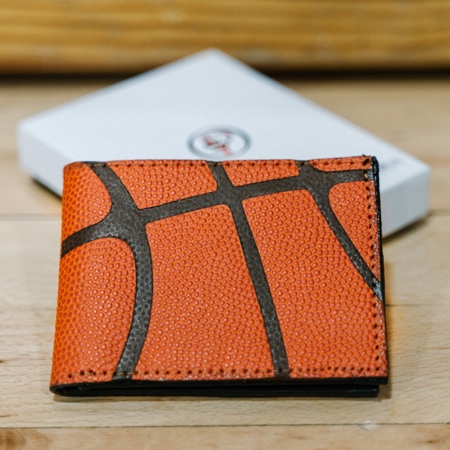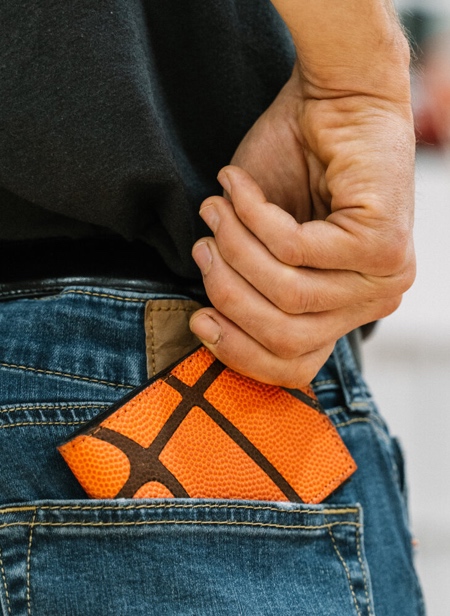 Also check out: Burger Wallet