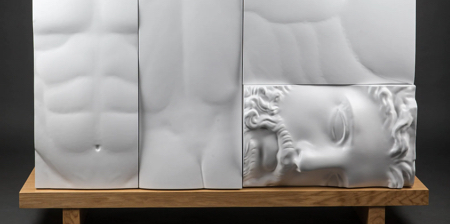 Creative sideboard with unique drawers inspired by the head and body parts of Zeus, the ancient Greek god of thunder.
ZEUS Sideboard designed by Antoaneta for Asant furniture draws inspiration from the iconic imagery of Greek statues.

Striking piece of furniture adds a touch of mythology to any room and pays homage to Zeus.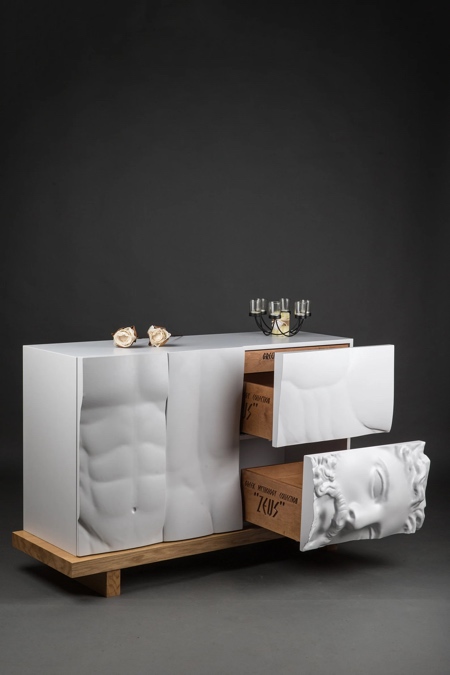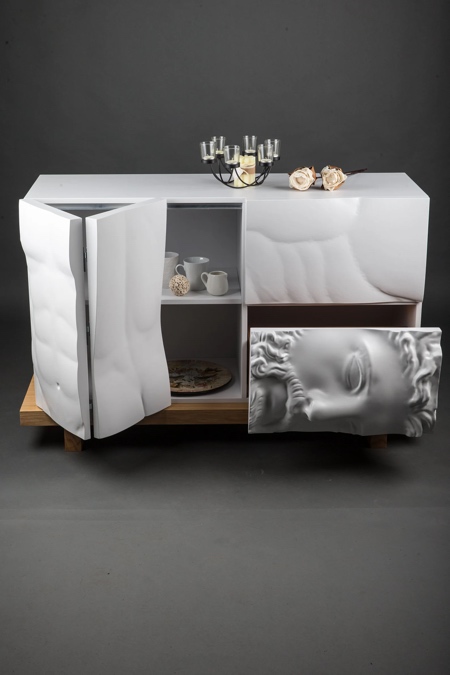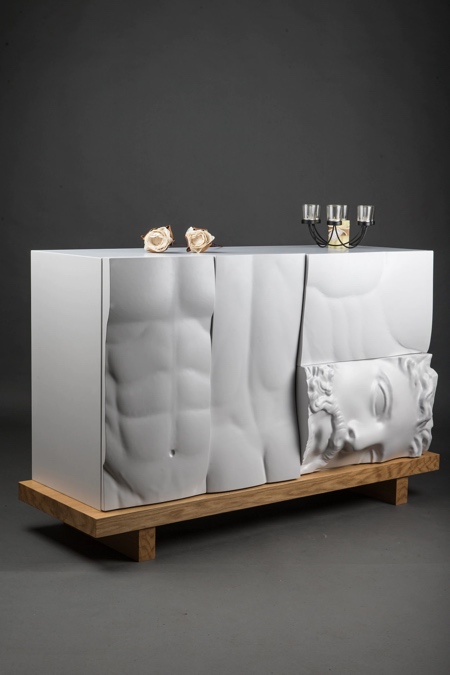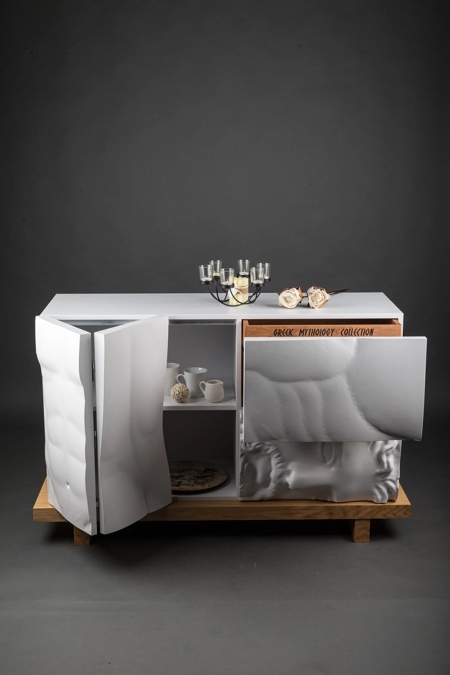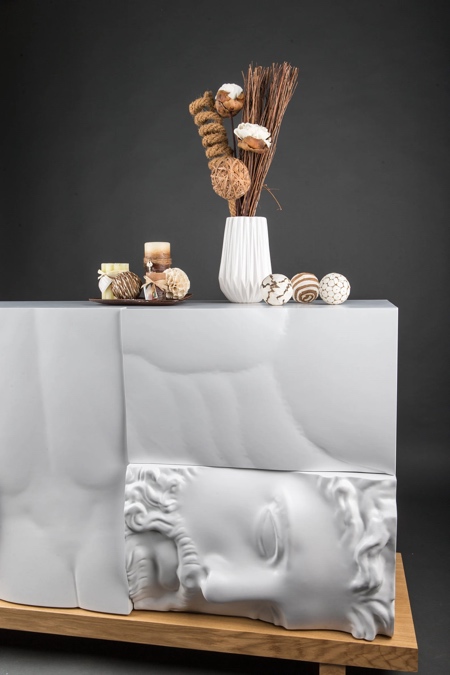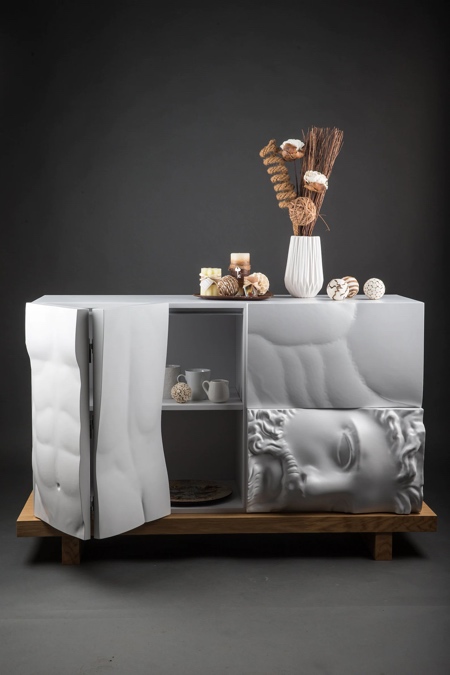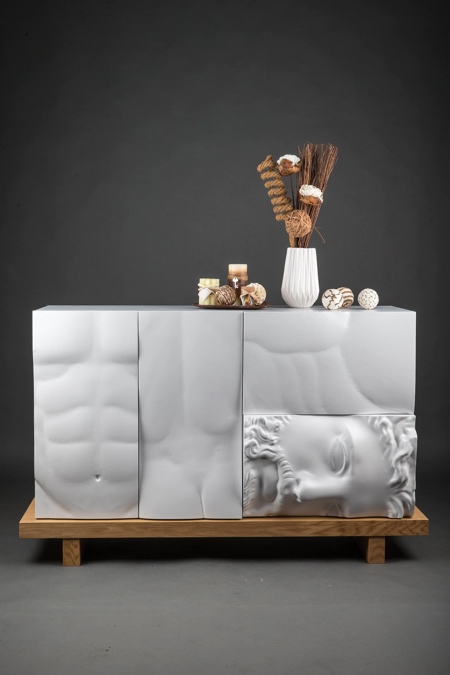 Also check out: Twisted Bookshelf Table