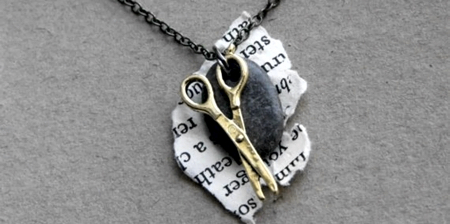 Creative necklace inspired by extremely popular childhood rock paper scissors game is the perfect fashion accessory to show off your playful side.
Rock Paper Scissors Necklace features gold plated scissors pendant, real stone, and a piece of paper from William Shakespeare's Romeo and Juliet.

Unique piece of jewelry captures the fun of the game we all know and love.

Rock Paper Scissors Necklace designed by The Bowed Arrow evokes a sense of nostalgia, reminding us of fun games and carefree moments.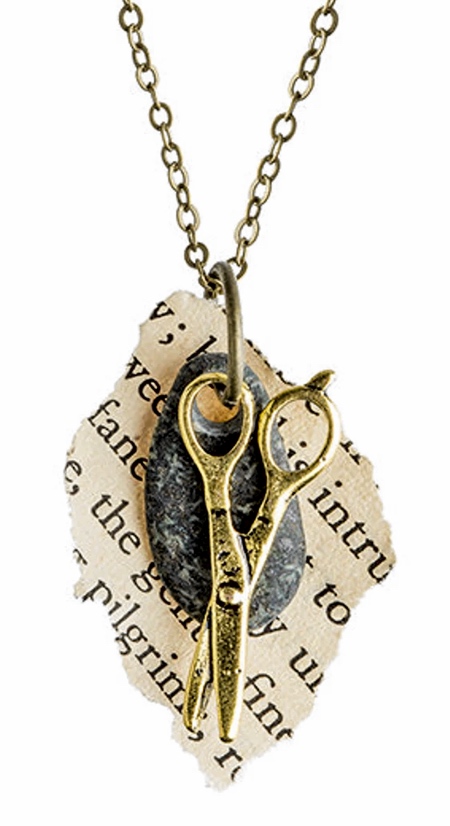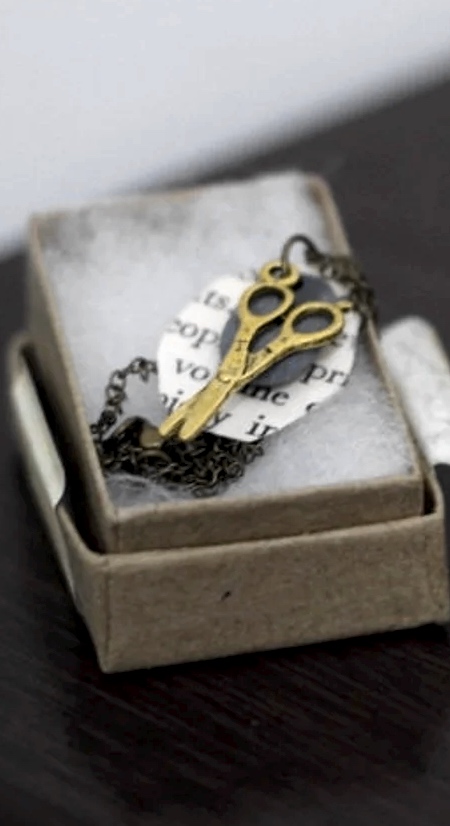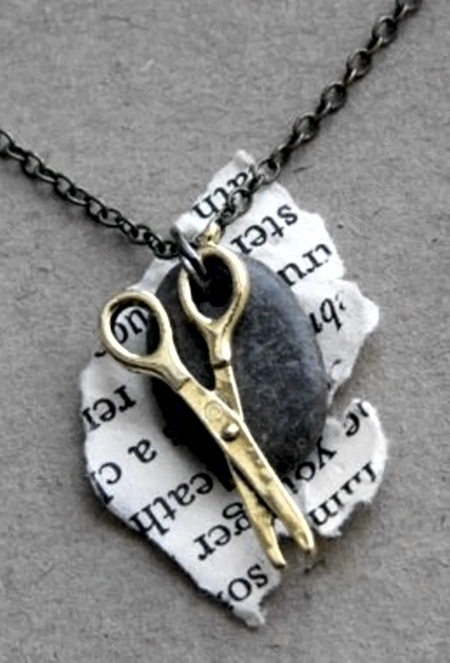 Also check out: Pixel Heart Necklace