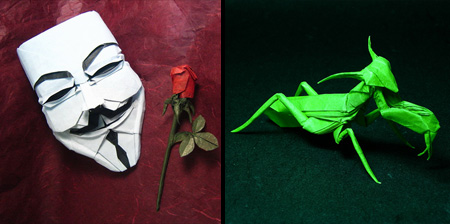 Origami is the art of paper folding. This post showcases beautiful and creative origami creations.
Grulla Origami
Designed by Roman Diaz and Daniel Naranjo, folded by Emre Ayaroğlu from 37*37cm MC treated tissue.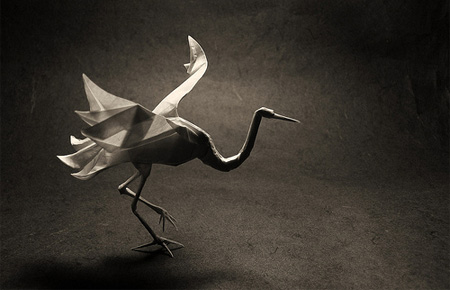 JUCUMARI Origami
Made from black "Elephant hide" paper, the back side painted with white acrylic. Dry folded.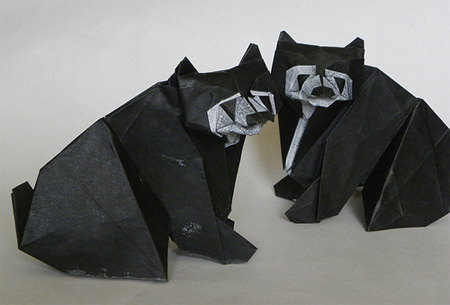 Scorpion Origami
Excellent origami design created by Robert J. Lang.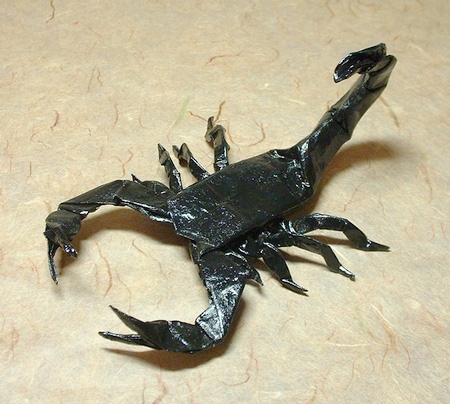 Onion Origami
Beautiful origami created by Philip Chapman-Bell, an origami designer living in western Massachusetts.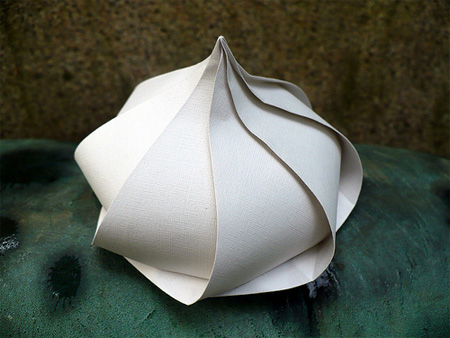 Klingon Bird of Prey Origami
Designed by Andrew Pang, folded by Phillip West.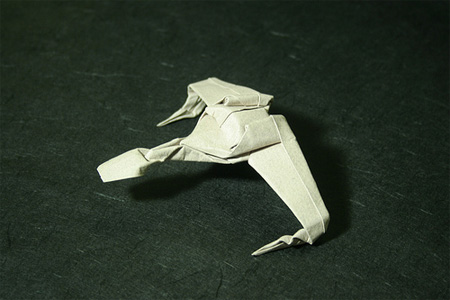 Inflatable Piggy Origami
Cute origami by Roman Diaz folded from 15 cm square of Tant paper.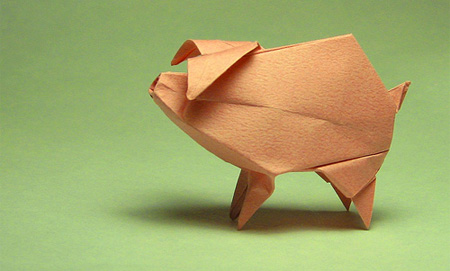 Koi Pond Origami
Designed and folded by Sipho Mabona in April 2008. [more]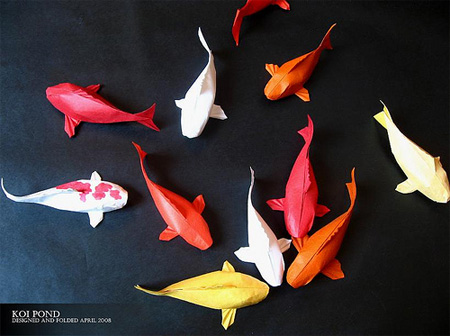 Iron Man Origami
Folded from an uncut square paper by Brian Chan. [more]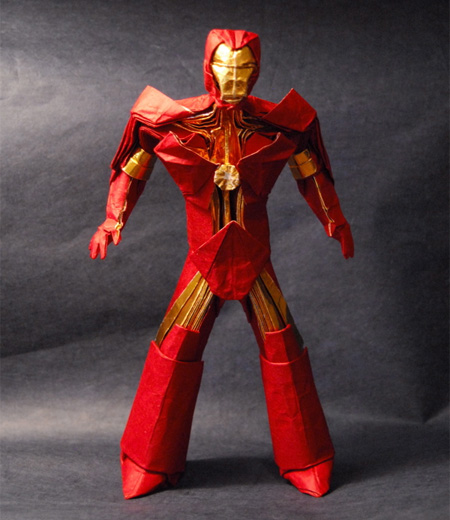 Dollar Bill Origami
This type of origami art uses money instead of paper. [more]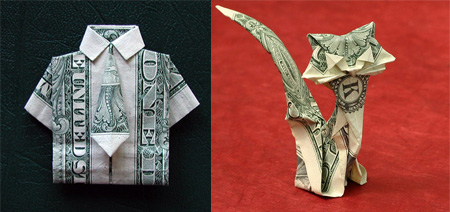 Crayfish Origami
Designed and folded by Sipho Mabona from one uncut 72 cm square of hand made chinese paper coloured with ink. [more]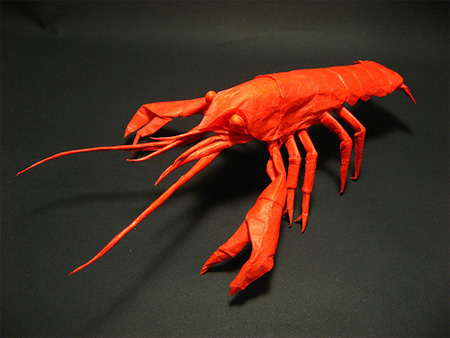 Spaceships Origami
Famous sci-fi spaceships from Star Trek and Star Wars created from folded dollar bills.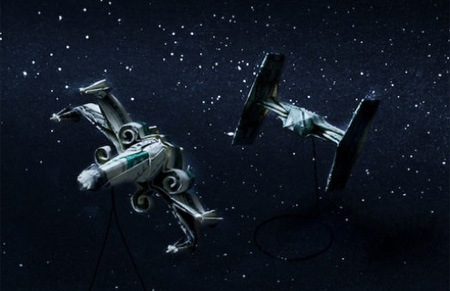 Unicorn Origami
Beautiful origami by Roman Diaz. A study on layers.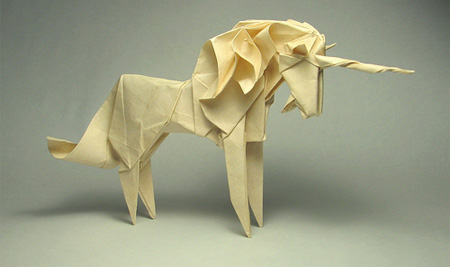 Praying Mantis Origami
Designed by Robert Lang, folded by Emre Ayaroğlu from 30*30cm mc treated tissue.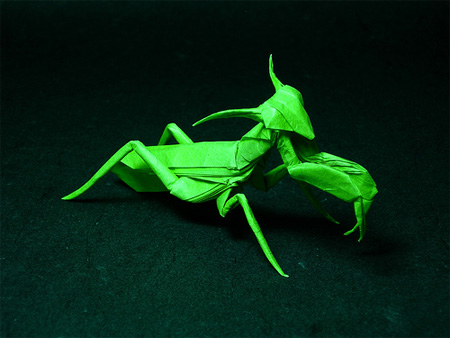 Origami In the Pursuit of Perfection
V for Vendetta Mask Origami
Brian Chan folded this awesome mask from an uncut paper square. [more]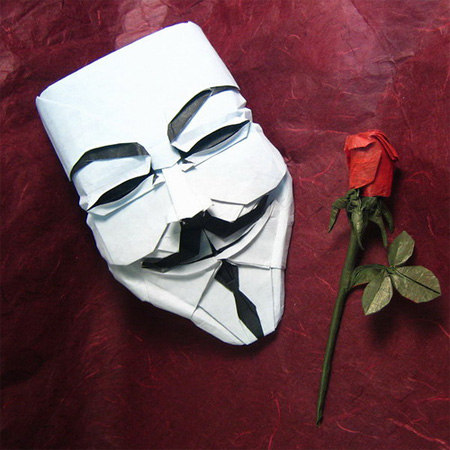 Also check out: Paper Art, Money Origami, and Paper Birds