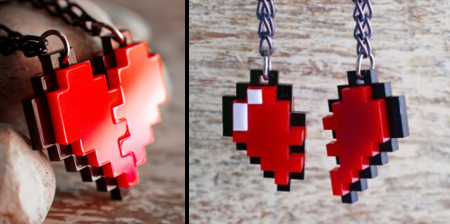 Nostalgic extra life heart necklace designed to be broken into two equal halves features pixelated 8-bit design inspired by Zelda video games.
Pixel Heart Necklace is perfect for couples who are looking for creative way to express their love and show their passion for video games.

Made by Nastalgame out of acrylic material for trendy and modern look.

Lightweight and comfortable to wear, pixel heart necklace can be used for everyday wear, cosplay, and streaming of "let's play videos".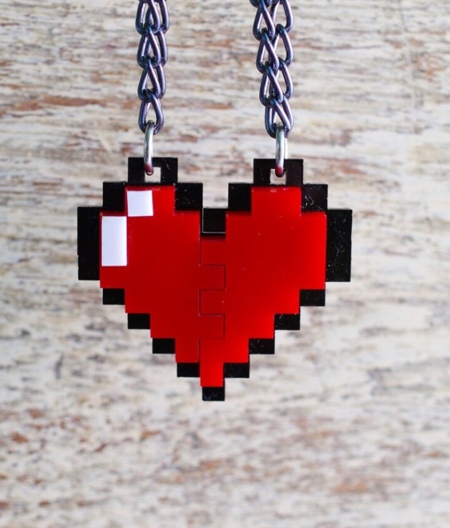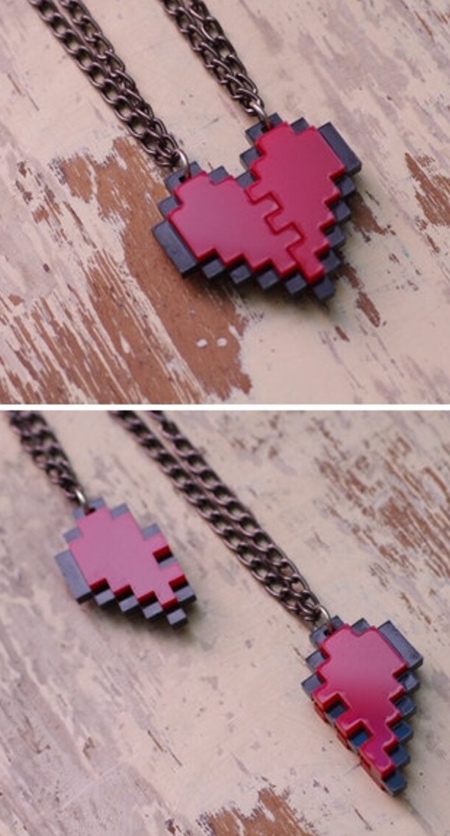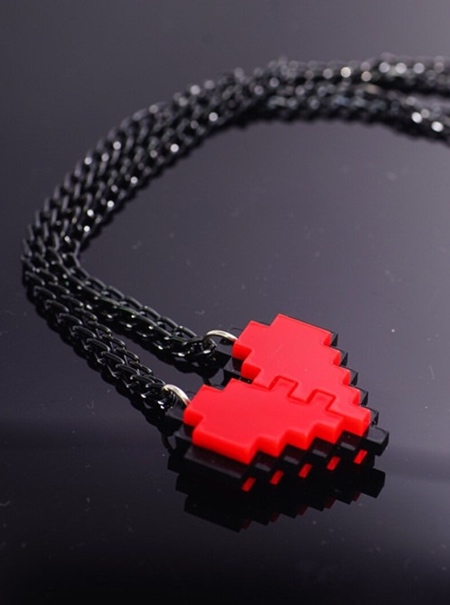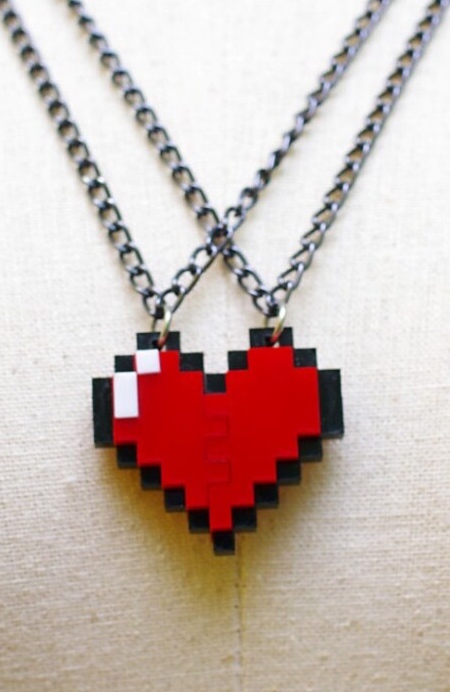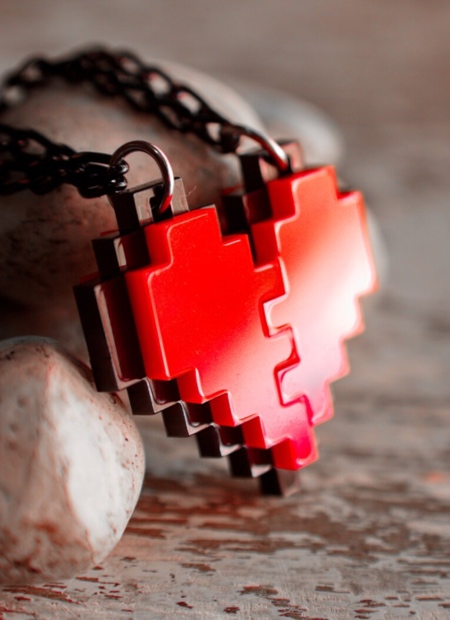 Also check out: Pixelated Wooden Sculptures