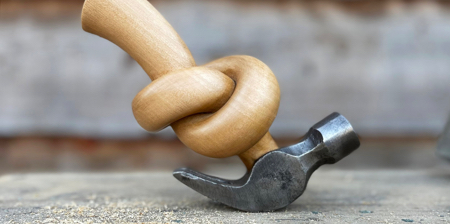 Unique hammer with a twist features creative wooden handle tied in a knot, reminding us that even the simplest objects can become extraordinary.
Ever seen a hammer try yoga? "Twisted Hammer" sculpture designed by Alex Chinneck brings flexibility and style to the toolbox.

Knock, knock. Who's there? A hammer with a twist!

Alex Chinneck's ability to reimagine everyday objects shines through, prompting us to see the familiar in a new and enchanting way.

Part of the "DIY do I bother" series. Hammer becomes a work of art.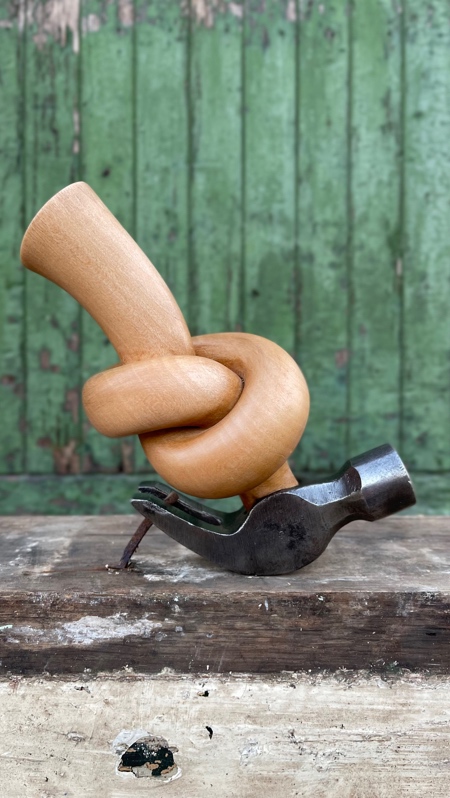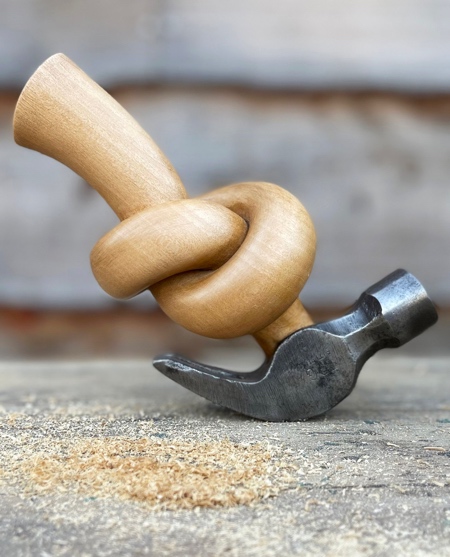 Also check out: Twisted Fire Extinguisher