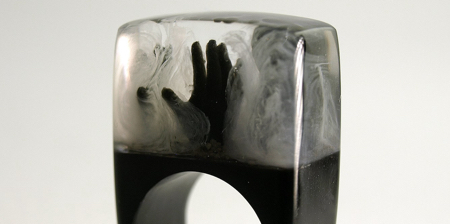 Add some foggy mystique to your Halloween look with a haunting accessory that pays homage to Michael Jackson's legendary "Thriller" video.
Zombie Hands Ring by GeschmeideUnterTeck is a uniquely designed piece of jewelry that exudes a creepy, undead charm.

Created to appeal to fans of zombies, monsters, ghosts, witches, and demons, this ring stands out with its dark aesthetic.

Handmade ring features a black resin band adorned with eerie fog and three ominous black hands emerging from the ground.

Despite its substantial appearance, the ring is surprisingly lightweight and comfortable to wear.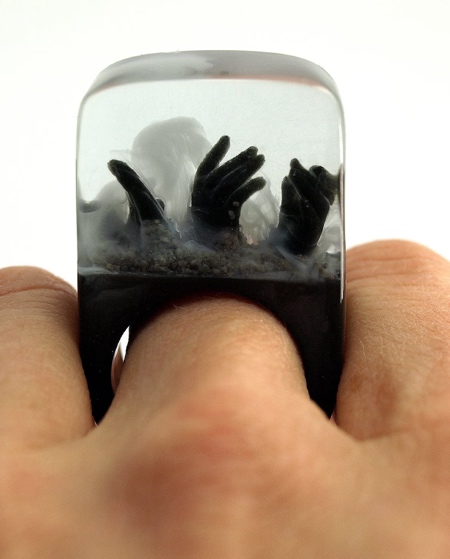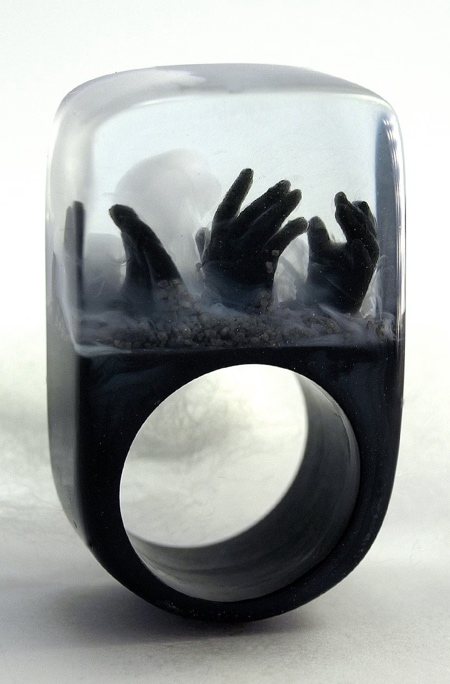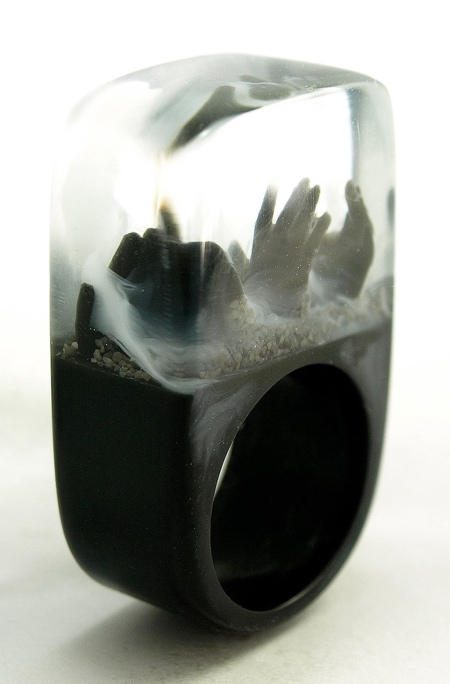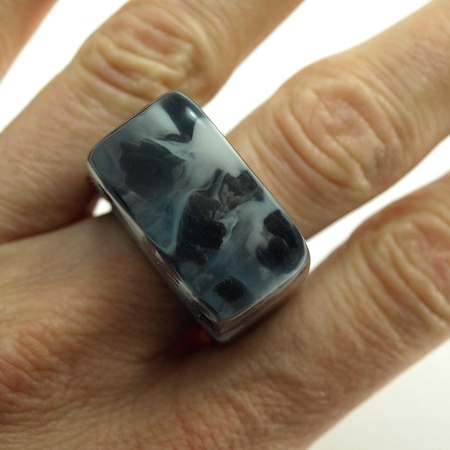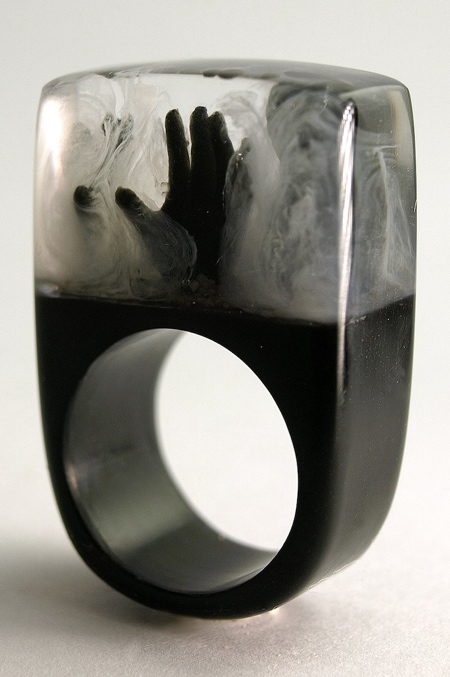 Also check out: Zombie Coffee Mugs