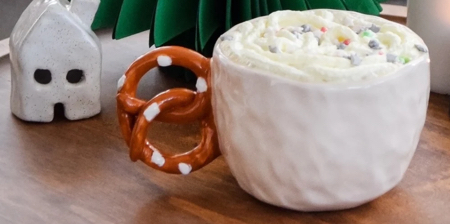 Unique food inspired coffee mug with creative handle shaped to look like a pretzel is a quirky choice for any coffee or tea enthusiast.
Sip your favorite brew from adorable Pretzel Mug designed by Kiwi Poca.

Each mug is individually crafted, making every one different from others.

The use of food-safe clay and glaze ensures that it's not only visually appealing but also safe for everyday use.

With a capacity of 250ml, this pretzel-themed pottery mug is perfect for coffee lovers who appreciate special and one-of-a-kind items.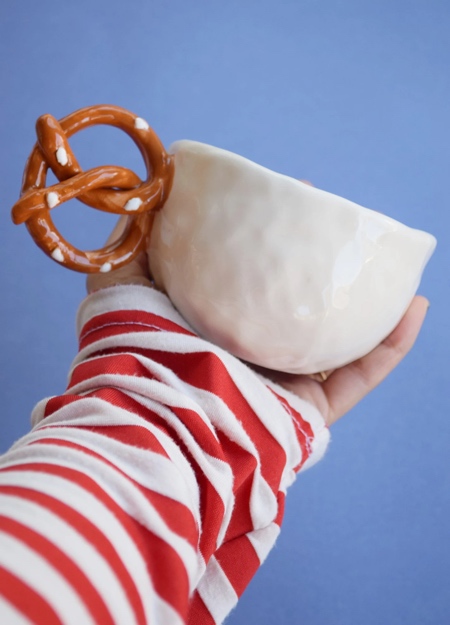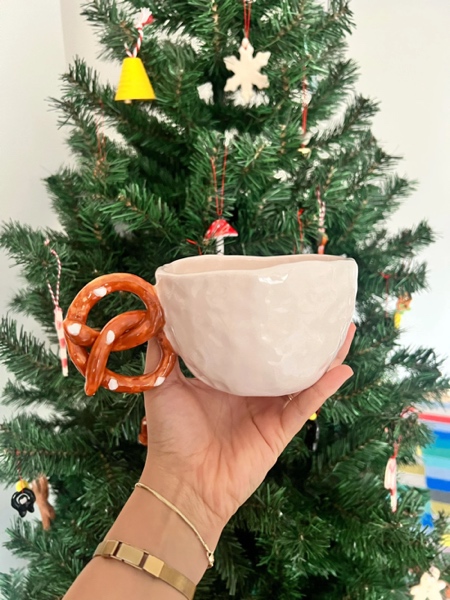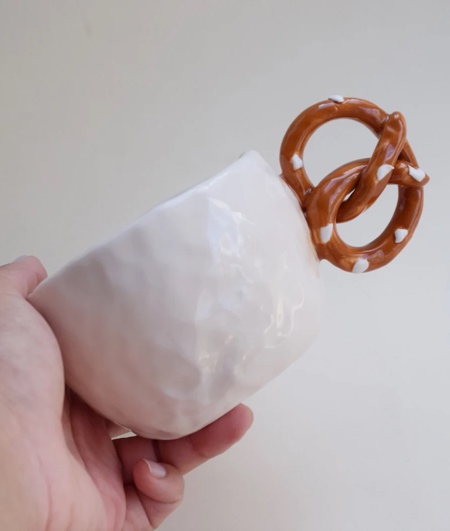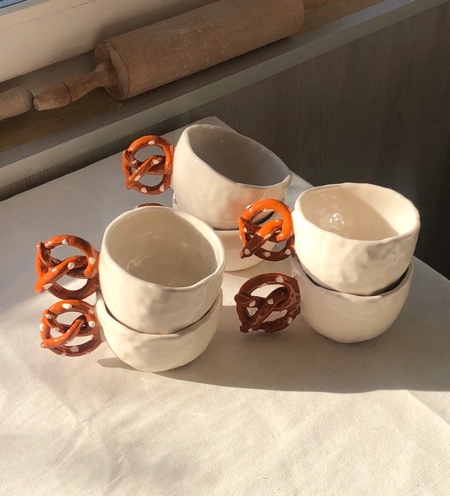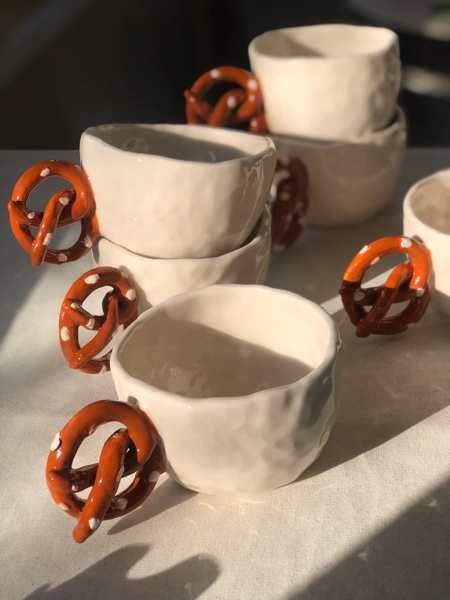 Also check out: Fat Belly Coffee Mug