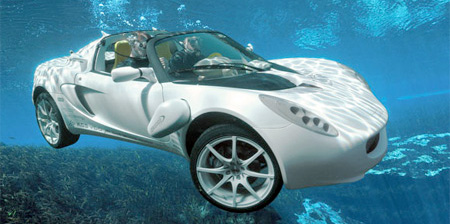 New Swiss car, called "sQuba," can drive on land and underwater. It was inspired by James Bond's Lotus Esprit from "The Spy Who Loved Me" movie.
Rinspeed boss Frank M. Rinderknecht is known for his extraordinary automotive creations. The acknowledged James Bond enthusiast and Swiss automobile visionary kept revisiting this scene in his mind over and over: "For three decades I have tried to imagine how it might be possible to build a car that can fly under water. Now we have made this dream come true."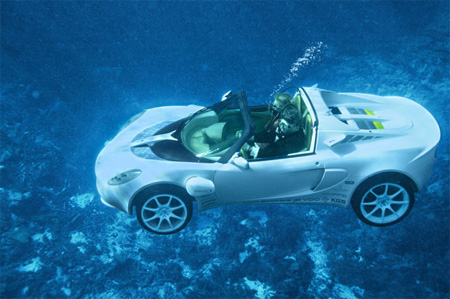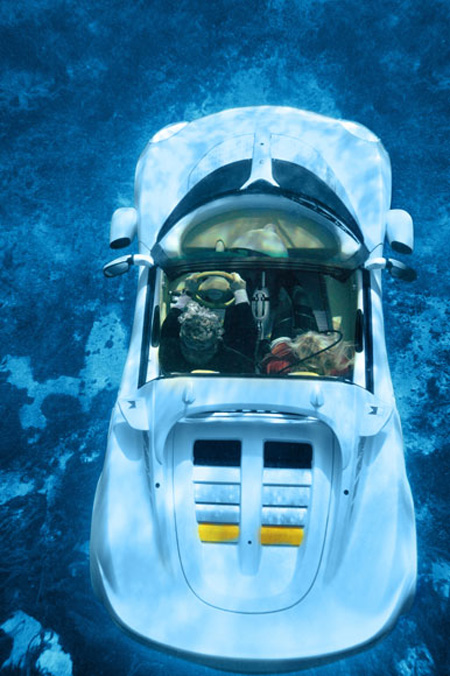 Power is supplied by rechargeable Lithium-Ion batteries. Rinderknecht: "The 'sQuba' is a zero-emission car as documented by the rotating license plate in the rear. It produces no exhaust emissions. The Swiss are among the world's pioneers in the area of hydropower. The 'sQuba's' filling station is the water reservoir." It is no surprise that the vehicle features powerful yet energy-saving LED lighting technology.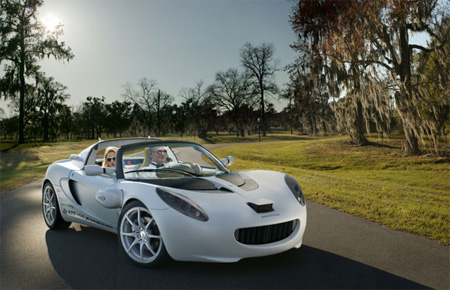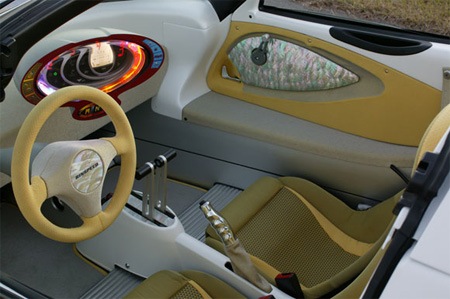 sQuba Video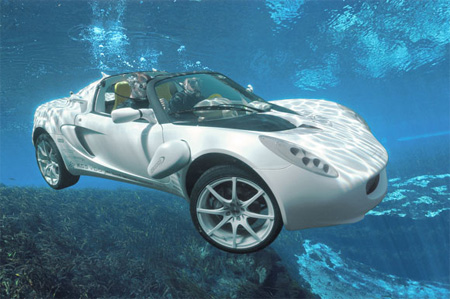 Also check out: Fat Car and Rainbow Made of Cars