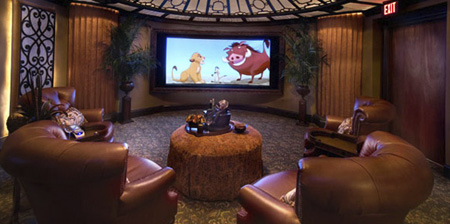 Creative home theater designs inspired by classic movies and TV shows.
Batcave Home Theater
Beautiful home theater created by Elite HTS for a Batman fanatic.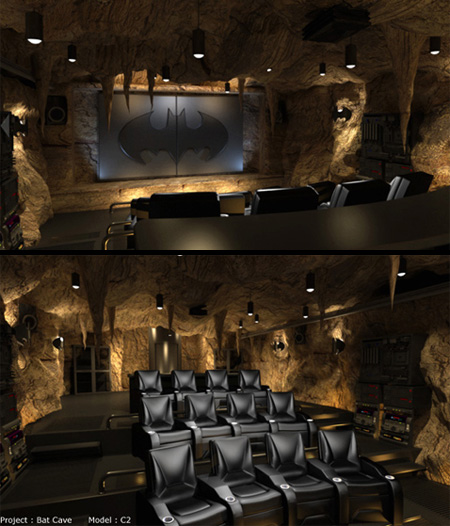 Star Wars Home Theater
This cool home theater belongs to two Start Wars super-fans Vic Wertz and Lisa Stevens. Walk into the room and follow the backlit floor to either the left or the right. Both paths take you through automated sliding doors.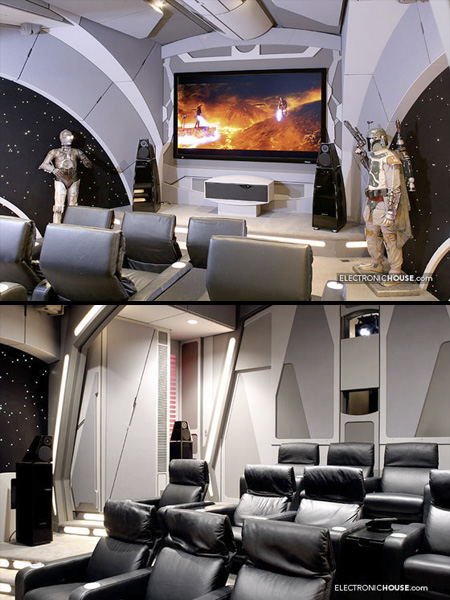 Stargate Home Theater
This creative home theater features the iconic round "Stargate" as the frame for the screen that is 10 feet in diameter.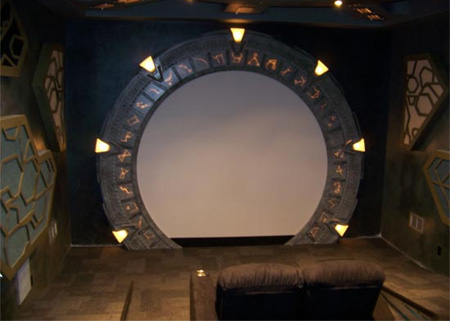 Pirates of the Caribbean Home Theater
The walls include scenes from the ride as well as the movie trilogy. In addition, the room is scattered with pirate themed items that were bought from Disney directly or built by hand.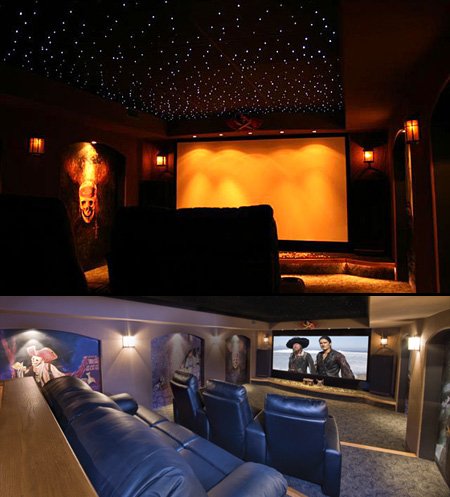 Sci-Fi Home Theater
Home theater filled with sci-fi animatronics that will have you jumping out of your seat.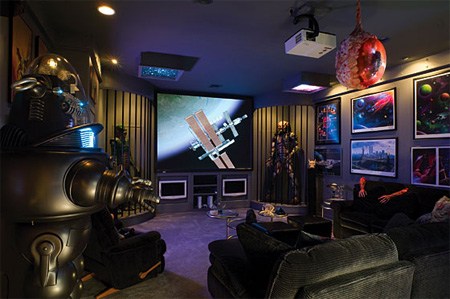 Scarface Home Theater
Designed by Crown Audio, this poolside home theater has a giant screen and uses 8 large speakers, concealed as rocks.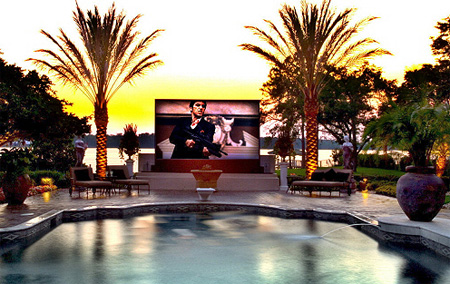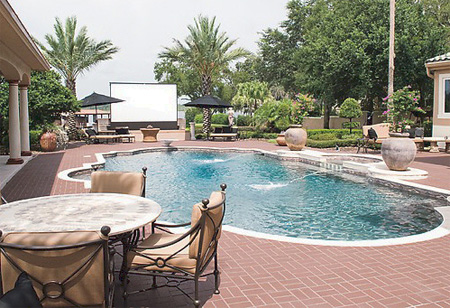 Terminator Home Theater
Cyberdyne Cinema was designed from a concept of the old-time sci-fi and horror movie sets. Aside from the obvious Terminator connection, the room also includes a life-sized Darth Vader and other sci-fi memorabilia.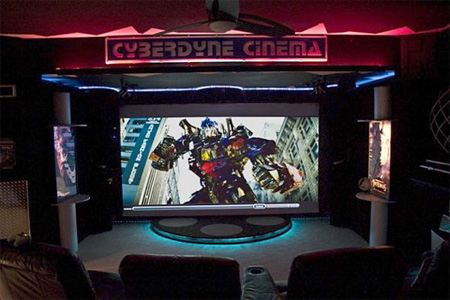 Star Trek Home Theater
Amazing $3,000,000 Star Trek themed home theater designed by Electronic Systems Consultants.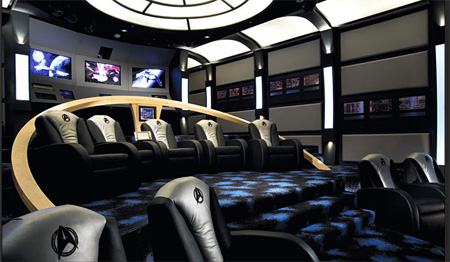 Matrix Home Theater
Genesis Audio was approached by a client who requested a home theater based on the movie The Matrix, and this is what they created.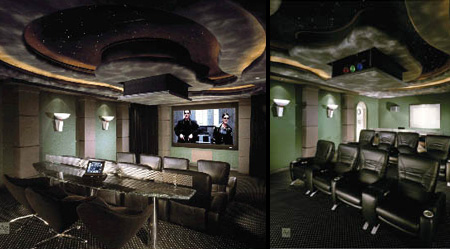 Nautilus Home Theater
Unique home theater inspired by the Nautilus submarine from Jules Verne's Twenty Thousand Leagues Under the Sea.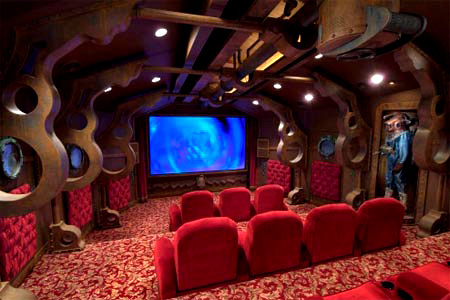 Titanic Home Theater
The dome in this home theater was inspired by Titanic. Its 1,230 fiber-optic light strands give the effect of a starry night sky.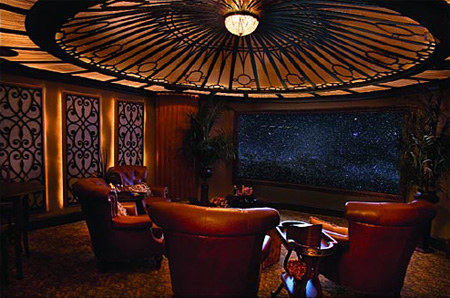 Indiana Jones Home Theater
Prop replicas from the Indiana Jones movies are placed throughout this custom home theater.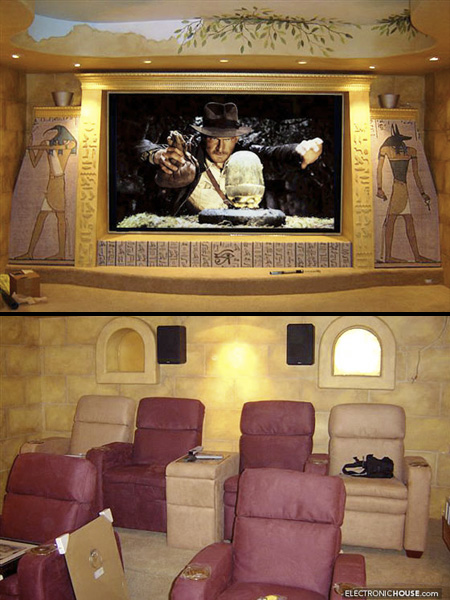 Also check out: Floating Movie Theater in Thailand