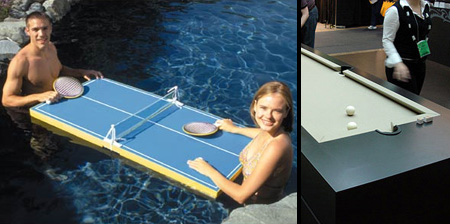 Collection of creative modern gaming tables that make games such as ping pong, pool, and table football more exciting.
LED Pong Table
Designed by Moritz Waldemeyer, this table comes with 2400 LEDs and 2 trackpads that turn it into a modern version of the 1972 Pong game.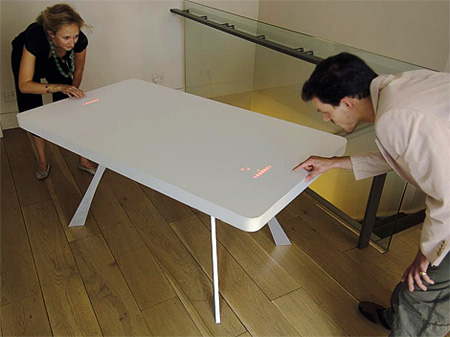 Barbie Foosball Table
French designer Chloe Ruchon has replaced regular plastic foosball players with Barbie dolls.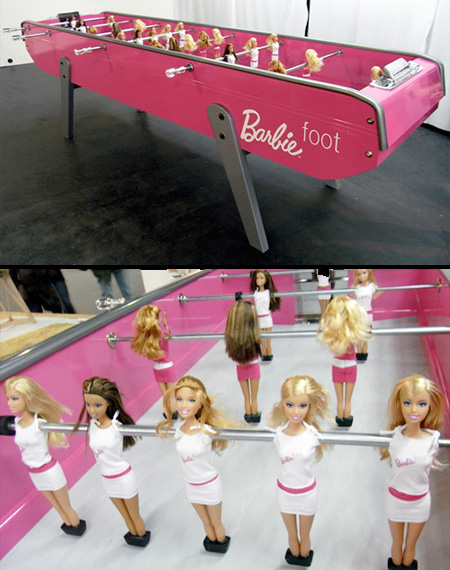 Obscura CueLight Pool Table
This futuristic pool table uses sensors and an overhead projector to create images that follow balls as they bang around the table.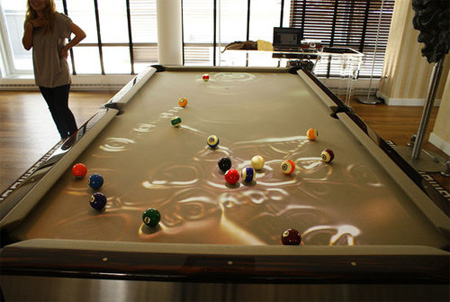 Battleship Drinking Game
Enigma is the classic Battleship game turned into a drinking game.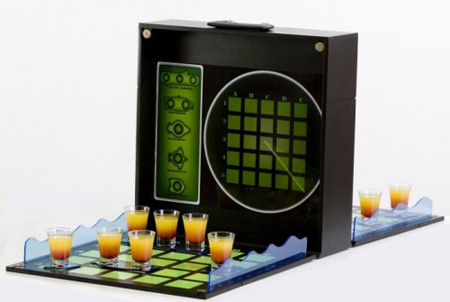 World's Longest Foosball Table
To promote Amstel Beer, Airworks has created this XXL foosball table that accommodates 2 full soccer teams (22 players).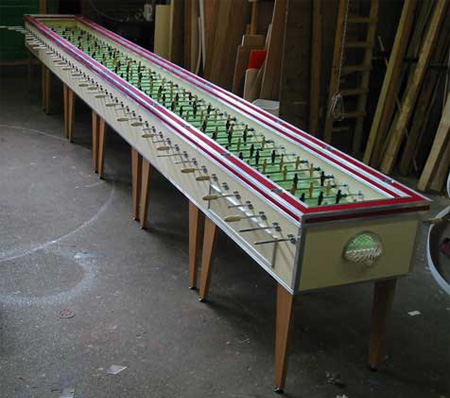 Digital Foosball
Space Foosball has replaced traditional plastic men and ping pong balls with pixels and a physics engine.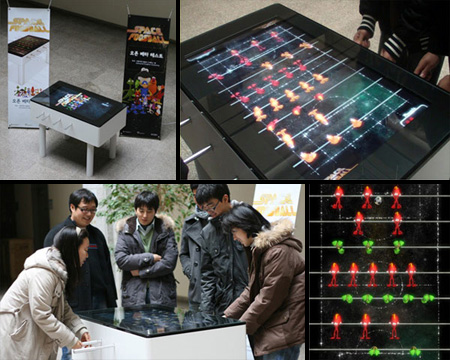 LEGO Foosball Table
Billy McDill has created a foosball table that places LEGO Pirates against LEGO Knights.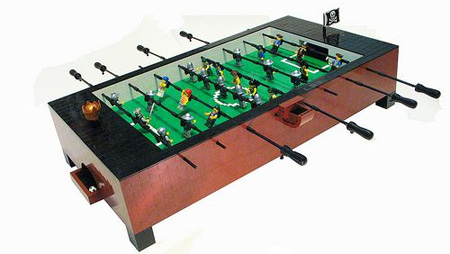 Rectangular Pool Table
Custom rectangular pool table will change the way you play.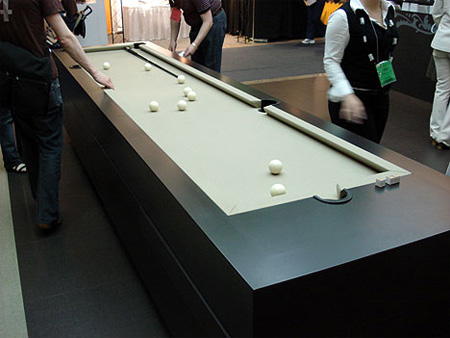 Floating Table Tennis Table
Add some splash to your game of ping pong with this floating table.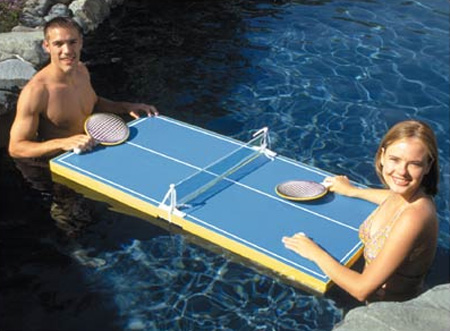 Foosball Coffee Table
Modern coffee table with a built-in foosball game. Great for people that like to save space or live in small apartments. [buy]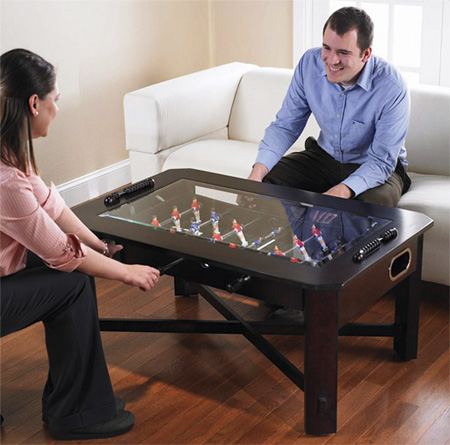 For more designs, check out: 15 Unusual and Creative Pool Tables