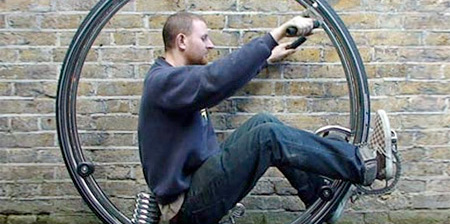 Ben Wilson created this monocycle for 21st Centry Man Exhibition in Tokyo.
According to the designer, the attraction of this project is venturing into the unknown.

We don't suggest for one moment that a functioning human powered monowheel could ever provide an improvement on the modern bicycle. Instead its value would come from the discourse and ideas generated as a result of this research.

Futuristic monocycle is now in a private collection.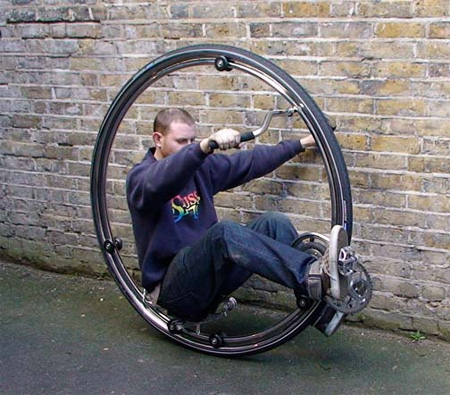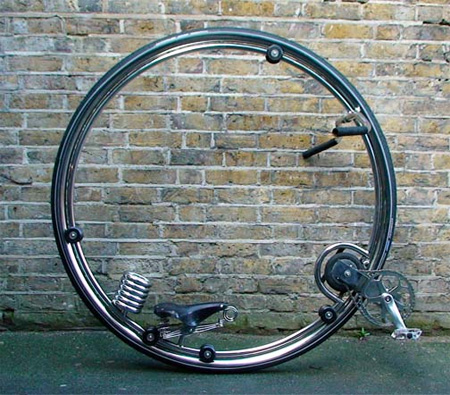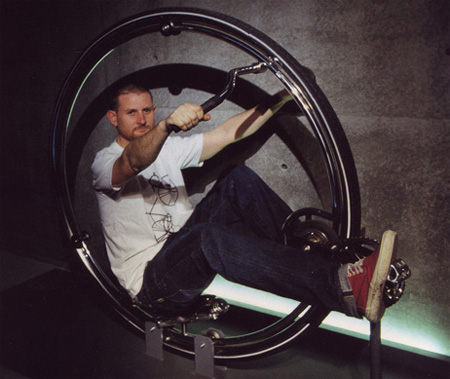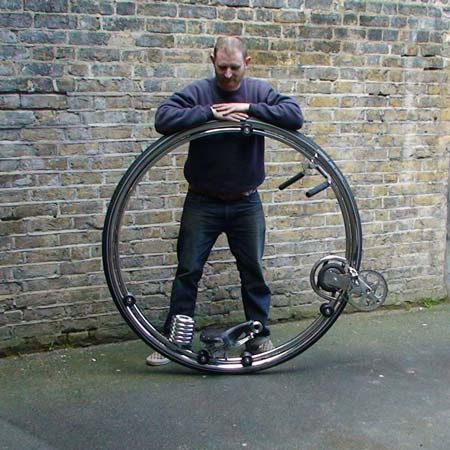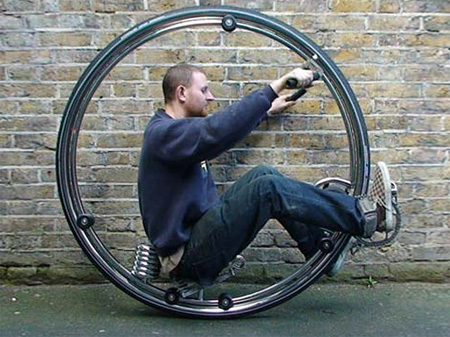 Also check out: Lobster Motorcycles and Watch Parts Motorcycles