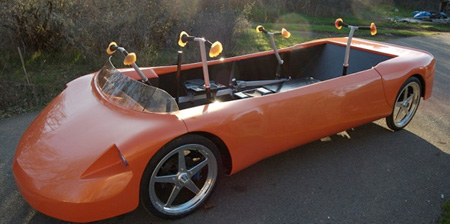 HumanCar is the world's first practical human powered four passenger car.
Designed by Charles Greenwood, the vehicle is powered by a rowing-like motion that is converted into rotational power. Alternatively, built-in electric motor helps power the car when it is being operated by only one person.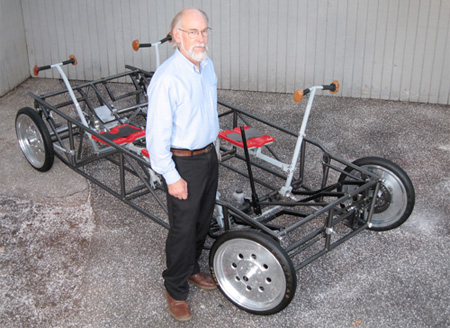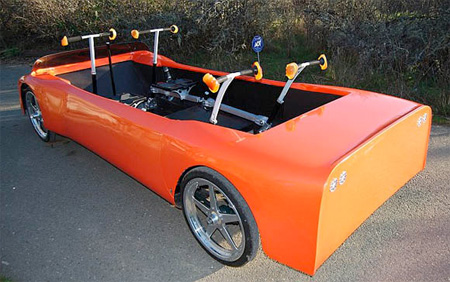 Leaning motion from one or more occupants directs the car. Regenerative braking and an advanced power system enhance overall efficiency.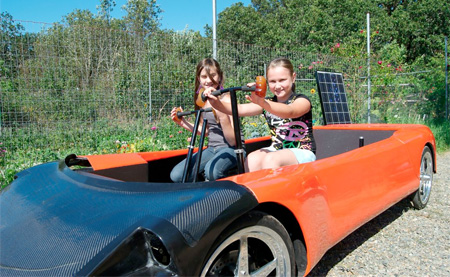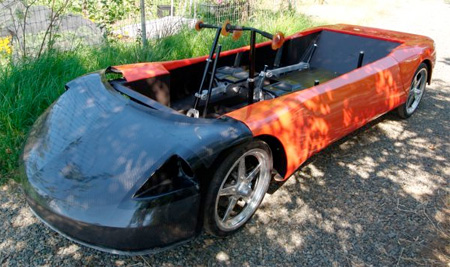 The retail price of a human powered electric car is expected to be $15,500.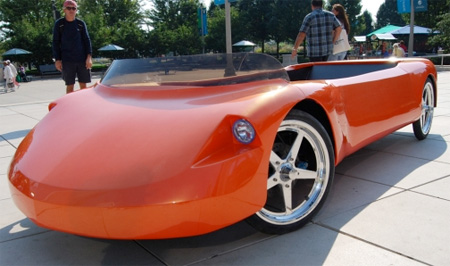 Also check out: Pedal Powered Submarine