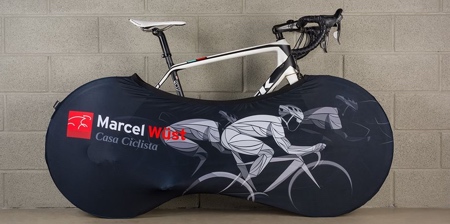 Stretchy covers designed for bicycles will keep your bike clean and protected during storage and transportation inside the car.
VELOSOCK covers the dirty parts of your bicycle, such as wheels, tires, bike chain, and pedals.

Colorful bicycle covers made of water-repellent fabric will keep your car and apartment floor / walls clean from sand, dirt, scratches and tire marks.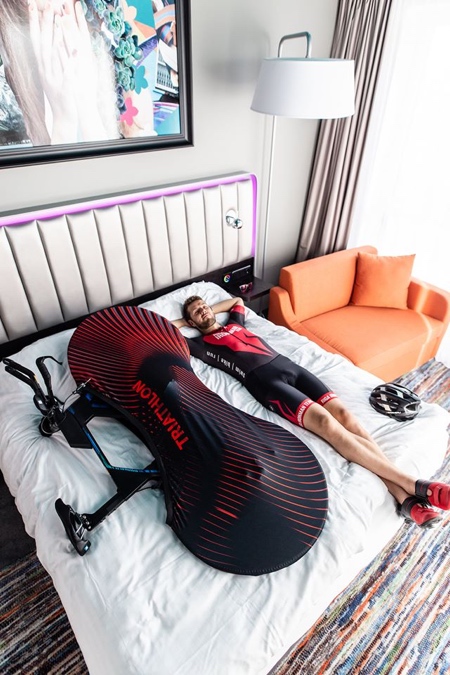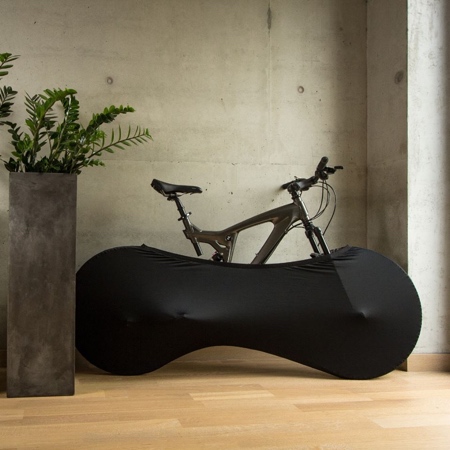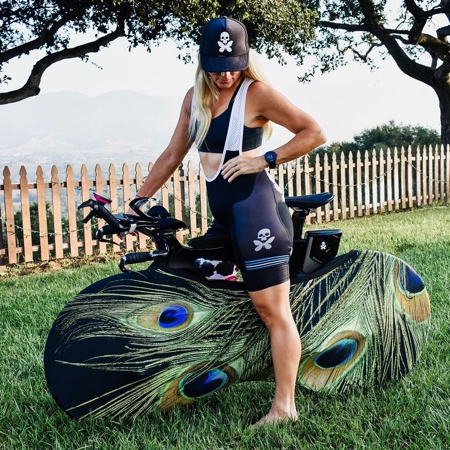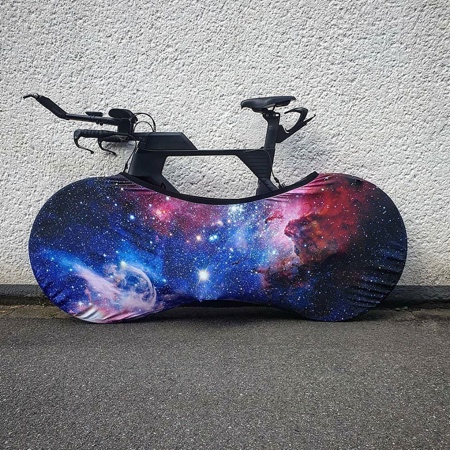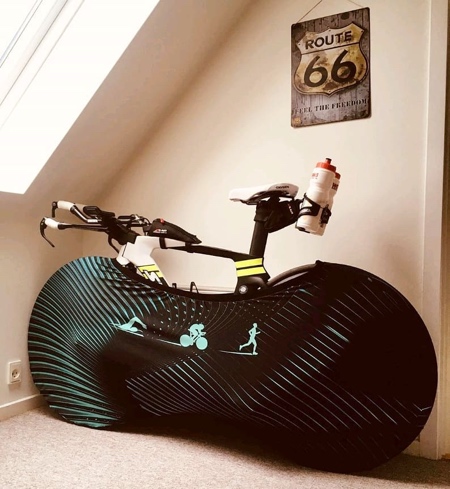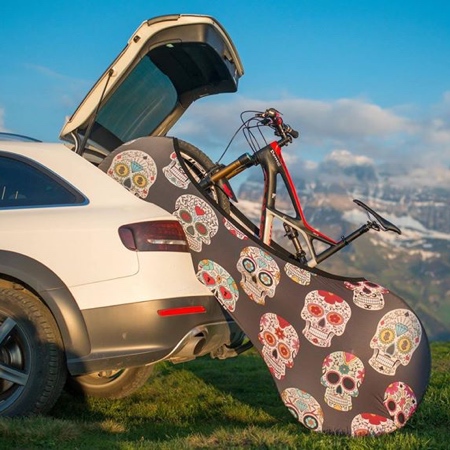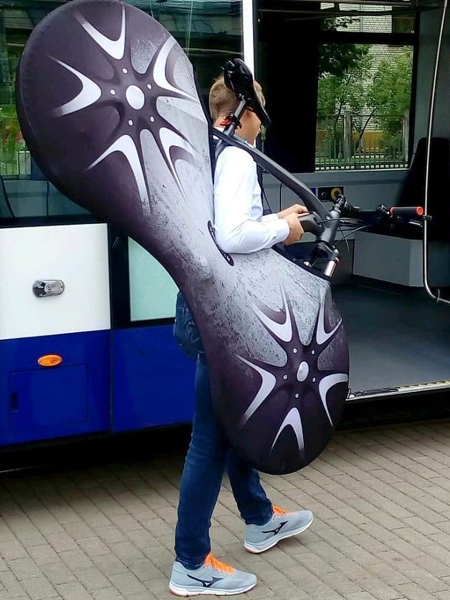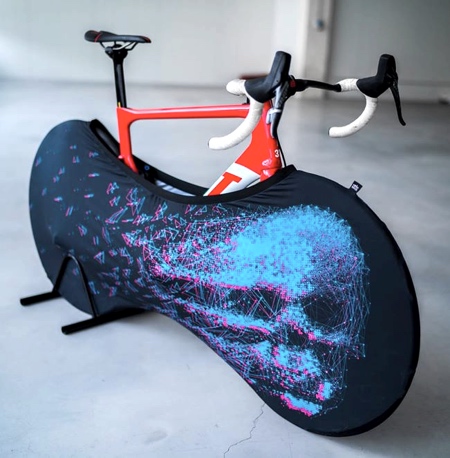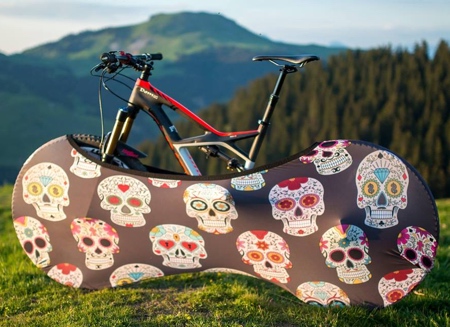 Also check out: Bicycle Holder Shelf