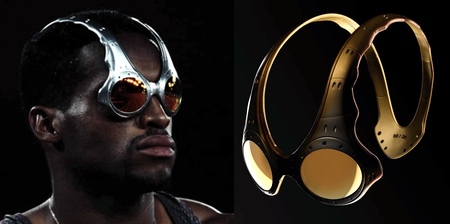 Futuristic lightweight sunglasses for runners, Instagram models, and cool people designed to go over the top of your head.
Overthetop sunglasses designed by Oakley. First introduced at the 2000 Sydney Olympics by Trinidad and Tobago sprinter Ato Boldon.

Created "with the purpose of minimizing pressure points and reducing bounce created by force, specifically in our track and field athletes."

"Precious Mettle" limited edition OverTheTop sunglasses priced at $2,000.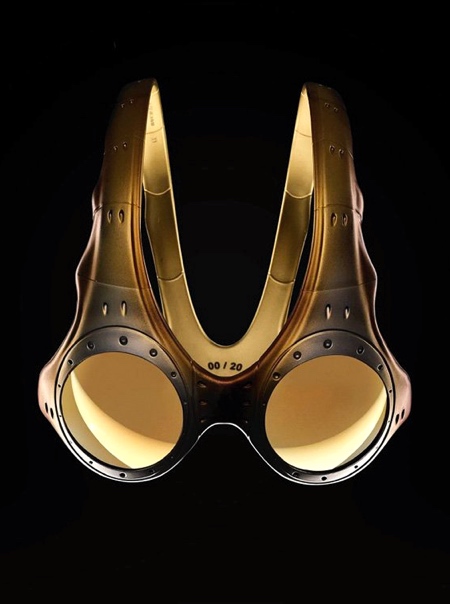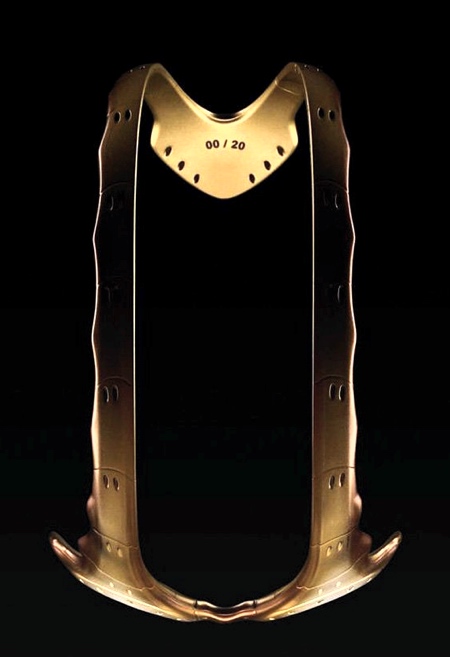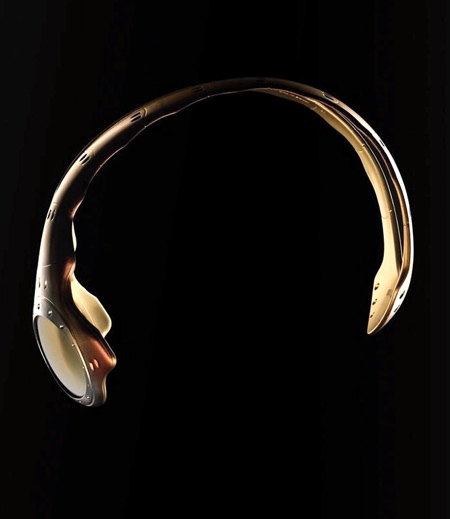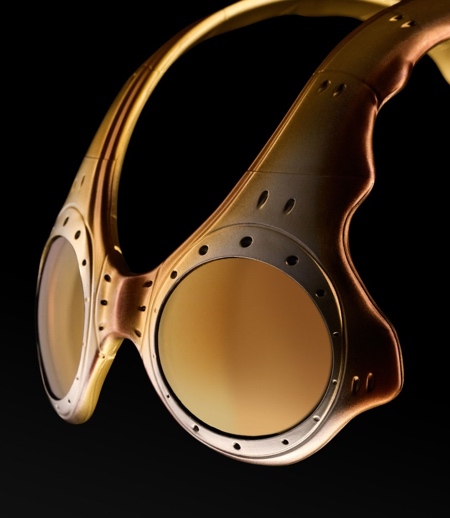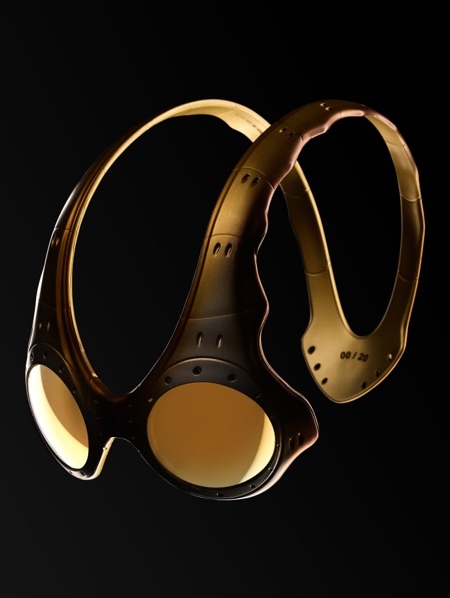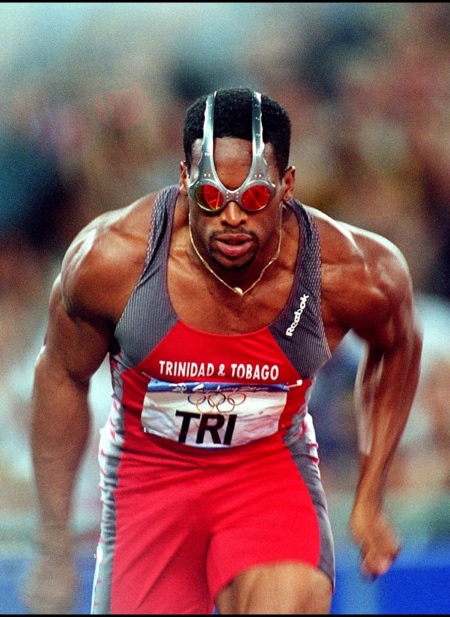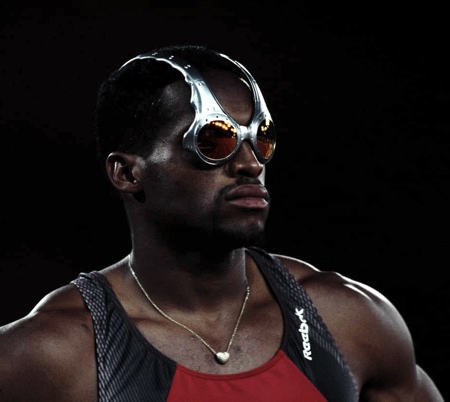 Also check out: Conical Sunglasses