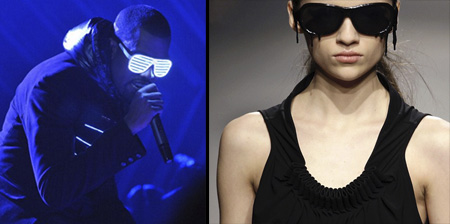 Collection of cool sunglasses and creative eyewear designs that will help you stand out of the crowd.
Zipper Sunglasses
Creative sunglasses designed by Lee Cooper and high-end eyewear brand Alain Mikli.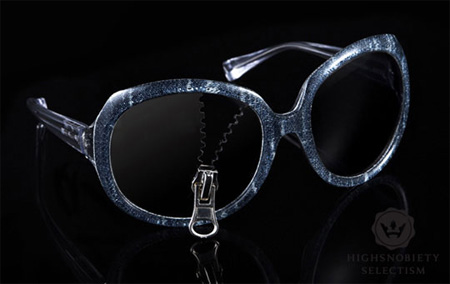 Steampunk Glasses
Beautiful and unique pair of glasses styled in a steampunk fashion.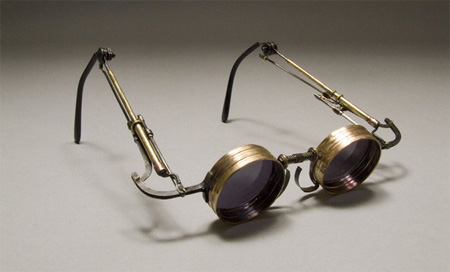 Slanties Eyewear
Based on ancient Inuit eyewear, each pair of slanties is handcrafted and engineered to be sturdy and reliable.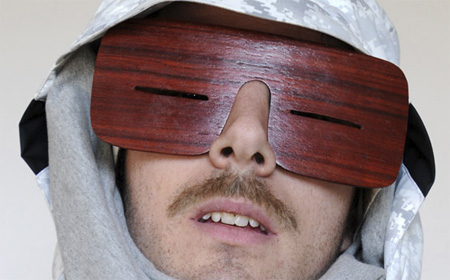 Solar Powered Sunglasses
The lenses of these sunglasses include solar cells that collect energy and then allow you to power your portable electronic devices.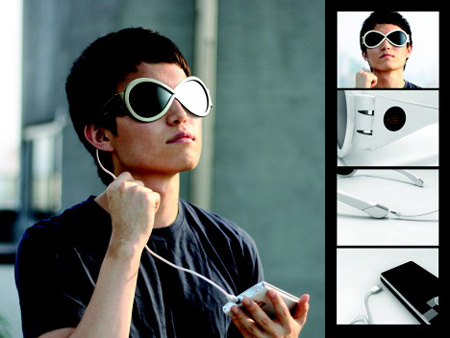 Censor Bar Sunglasses
These clever black bar glasses will help you hide your identity.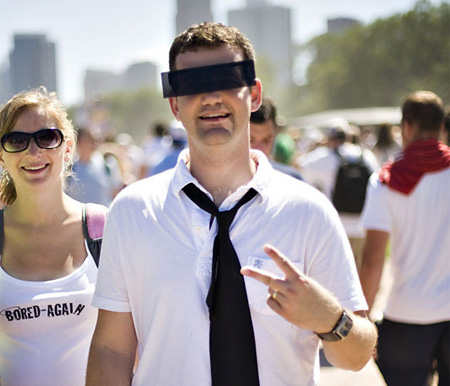 Pyramid Sunglasses
Creative sunglasses from Oliver Goldsmith's OG Vintage Collection.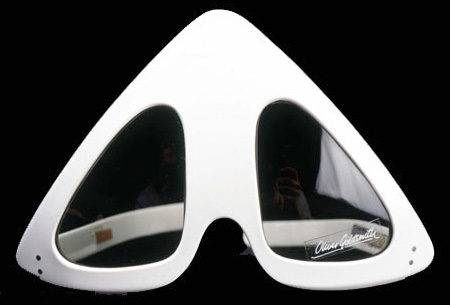 Gold Chain Glasses
BLESS Duo Fringe glasses from talented design duo of Desiree Heiss and Ines Kaag.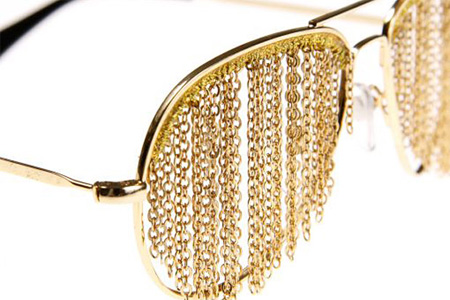 Kanye West Shutter Shades
Shutter Shades made popular by Kanye West in the music video for his song "Stronger".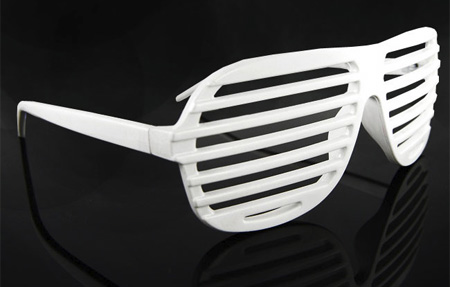 Pyramid Stud Sunglasses
Unique A-Morir Barracuda Pyramid Stud sunglasses by Kerin Rose.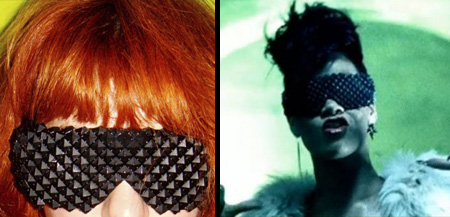 Colorize Sunglasses
Ray Ban's Colorize kit comes with markers and a pair of white-framed shades that you can customize.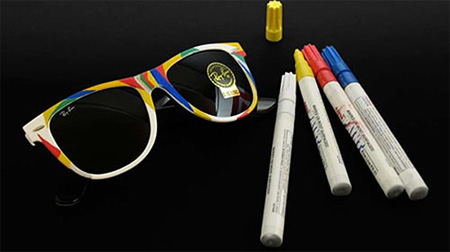 Line Sunglasses
New-age futuristic "Line" sunglasses design from MACKDADDY.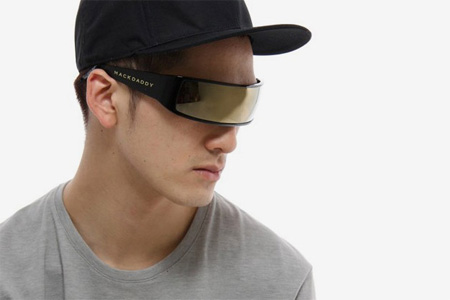 Equalizer Night Glasses
Watsget glasses look like regular sunglasses during the day and then light up under black neon lights in clubs.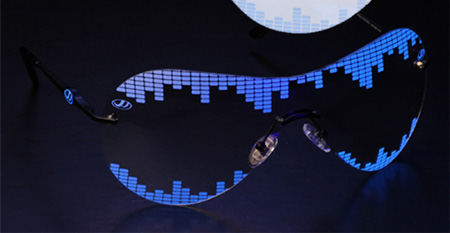 Gold Eyeglasses
Designed by Zhu Fei during gold jewellery competition in Beijing.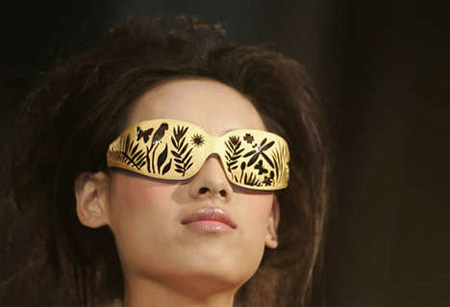 Dripping Sunglasses
Cool melting sunglasses by Anna Ter Haar made for Klavers van Engelen fall/winter 2008-2009 fashion show.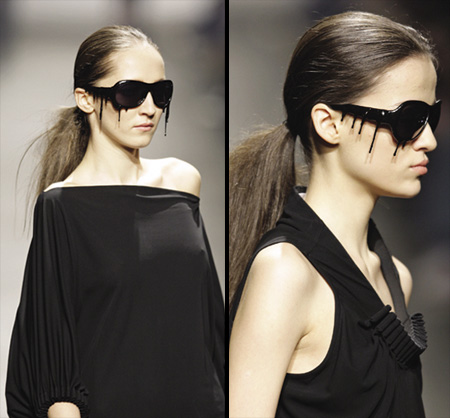 Also check out: Mustache Sunglasses and Famous Eyeglasses